"You must do the thing you cannot do." – Eleanor Roosevelt
I have flirted with the sun my whole life. Sunburns as a kid, baby oil beach sessions in middle school, a ten year relationship with a tanning bed, and now a Florida address- you get the point. The point is that I am a fool. And as a result of my solar foolishness- in that little dark place in the deep of me- I'm always a bit afraid. Every once in a while I lay in bed wondering if I have skin cancer. And my mind goes to all of these wild places where I'm dying, dying, dead and someone else is raising my kids oh my GOD but not before I AM HEROICALLY HOPEFUL AND INSPIRING on Oprah. I know. What I'm trying to say is that I worry in the dark hours- but I never use the light hours to address the worry that settles in during the dark hours.I never WAKE UP AND MAKE A PLAN. Worry is fear without a plan.
At Craig's insistence –  I finally went to have a skin check last week. I sat in the waiting room feeling proud of myself and supremely confident. Here's my dermatological paperwork.
Then I went in to the examination room. And you guys- the doctor found something.
They had to biopsy a suspicious face mole thing. It's fine. I'm not even a little afraid, because the truth is so much less scary when you quit hiding from it. My secret fear is out in the light now- and NOTHING IS AS SCARY when you can see it in the light of day.
HERE IS WHY I'M TELLING YOU THIS STORY. BECAUSE I WANT YOU TO TAKE CARE OF YOURSELF.
Please- if you have not had your mammogram- do not call getting a pedicure "taking care of yourself." Love is not that easy. Love is not an escape from reality- it's facing reality.
To actively love yourself, you must do the very thing, right now, THAT THING, that will RELEASE YOU FROM LIVING IN FEAR. Avoiding scary things does NOT diminish fear: DIVING HEAD FIRST INTO THEM DOES. That's the crazy upside down truth of it. Fear of Pain is worse than Pain.
Sanity, Love, Living in truth, Owning It, Authenticity, Courage, Freedom – all of those words we love these days JUST MEAN FACING ALL OF IT DEAD ON.  Waking up every morning and thinking; what is keeping me caged in fear today?  AND THEN DOING THAT THING FIRST SO THAT YOU CAN LIVE AS FREE FROM HIDDEN FEAR AS POSSIBLE. THAT'S THE WARRIOR LIFE. THAT'S LOVE.
HERE IS WHERE I PULL AT YOUR HEARTSTRINGS, SISTERS.
I GET MY BIOPSY RESULTS WEDNESDAY. If you want to help me through the wait- here's what you can do:
I WANT YOU TO MAKE THE CALL YOU'RE AFRAID TO MAKE:
CALL FOR THE MAMMOGRAM.
SCHEDULE THE DERMATOLOGIST.
GO SEE THAT MARRIAGE THERAPIST YOUR FRIEND SEES.
CALL THE CREDIT CARD COMPANY.
GET YOUR BEAUTIFUL BOTTOM TO THE PSYCHOLOGIST.
CALL THE FRIEND WHOSE ABSENCE IN YOUR LIFE IS BREAKING YOUR HEART.
SCHEDULE THE PAP SMEAR.
ASK YOUR SISTER FOR FORGIVENESS.
FACE THOSE FILES.
WRITE AND SEND THE LETTER, THE EMAIL, THE TEXT THAT'S HAUNTING YOU.
WRITE THAT POEM.
BREAK UP WITH THE WRONG GUY OR GIRL
CALL THE RIGHT GUY OR GIRL
FIND OUT WHERE TO GET THE COLONOSCOPY.
PAY YOUR LIBRARY FINES.
GO TO THE DENTIST.
CREATE A BUDGET.
WRITE THE LIVING WILL.
MAKE YOUR CAR DRIVE TO THE NEAREST AA, NA, OA, GA, SA MEETING.
MAKE YOUR CAR DRIVE TO THE NEAREST ALANON MEETING.
TELL SOMEONE SAFE THE TRUTH ABOUT THE TERRIFYING THING.
I know. It's not a fun, easy, pedicure message. You can still have a pedicure if you want. But do your hard thing FIRST. PAMPERING AND LOVE ARE TWO DIFFERENT THINGS. LOVE TAKES CARE OF BUSINESS. LOVE LOOKS FOR THE HOLE IN THE BOAT INSTEAD OF JUST FRANTICALLY BAILING THE WATER.
You guys. DO it. If you can't do it for you:  do it for your people. YOUR PEOPLE NEED YOU. They don't need you perfect or pretty or cheerful, even- THEY JUST NEED YOU AROUND. AND THEY NEED YOU FREE.
Do it. Then tell me what hard thing you did. Keep me company while I wait.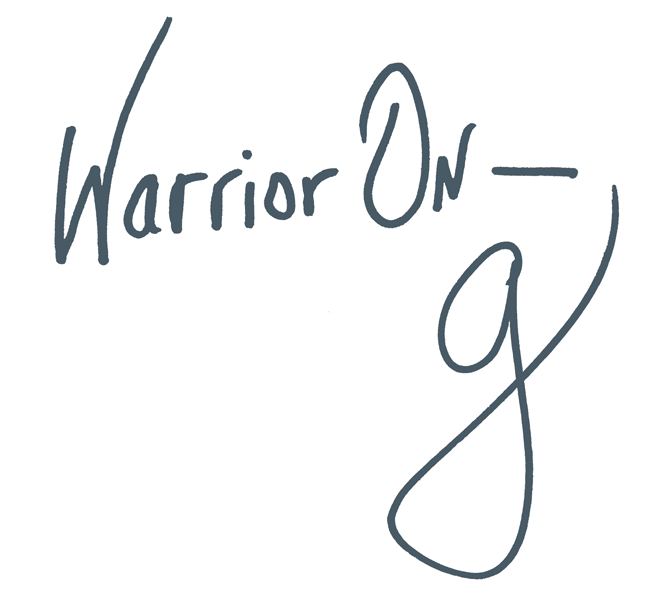 Author of the #1 New York Times Bestseller LOVE WARRIOR — ORDER HERE
Join Glennon on Facebook, Twitter, & Instagram