As you know, this essay about Mrs. Pitt was shared 5 million times, and then the TODAY Show ran this segment: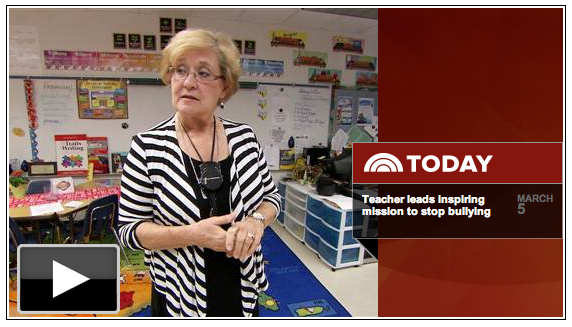 After all the LOVE HOOPLAH died down, I received hundreds of emails saying: "WOW! So, WHAT'S NEXT? The way this teacher identifies lonely kids is brilliant and beautiful! What does she do next? What does she do with that information to make a difference?"
GREAT QUESTION, I thought. So I made another appointment with Mrs. Pitt. "So what's next, Mrs. Pitt?" I said.
And she said something like this: "I would never try to tell another teacher what's next. This note card system is a paintbrush, and every teacher is an artist. Each teacher has to paint her own picture, because each child and family and administration and classroom and group of students and day is different. We all have different materials to work with. The note card system is just an instrument that each teacher uses to START creating community. Creativity is What's Next."
Mrs. Pitt is always saying smart things.
Teachers and parents are artists, for sure. There is no one size fits all formula for teaching kids to be KIND AND BRAVE or for encouraging COMMUNITY. Teaching and parenting are art.  But there are certainly many wonderful paintbrushes –  like the note card system -that in the artists hand would make painting easier and more precise.
I started  thinking about how I SEE all these awesome Kind and Brave ideas –  like the Buddy Bench –  and I think I'm GONNA USE THAT but since I'm a distractivist I forget and then the idea is just gone forever. And so I thought about how nice it would be to have all these paintbrushes in one place. Like a supply closet to help us turn messes- when our kids gets left out or there's a new student whose being bullied- into something beautiful. I felt like we needed a place we could quickly turn to when we have extra time to prove to the kids in our life that We Belong To Each Other. That KIND AND BRAVE ARE WHERE IT'S AT.
But then I thought – wait a minute- this "treasure trove of good ideas in one place" I'm inventing sounds familiar. Wait.  PINTEREST!  This is where people go to collect creative ideas! CRAP. Never mind. Pinterest stresses me out.  But then one day Parents Magazine reached out to me about doing a project together. And it clicked: Parents Magazine knows all about Pinterest. MAYBE PARENTS COULD HELP ME MAKE A TREASURE TROVE OF KIND/BRAVE COMMUNITY BUILDING IDEAS FOR WARRIOR PARENTS AND TEACHERS!
And Parents said: YES! We'd LOVE TO HELP YOU WITH THAT! BA- BAM!
So that is what we get to do together this month. Let's collect GOOD together. Come visit the Parents' Pinterest page and our Pinterest page. We'll be sharing some Parents.com articles throughout the month and well as gathering your ideas. On our CarryOnParents board, we'll be repinning all of the ideas, images, and resources you add to this project. Just share your Pinterest pins and tweets with #CarryOnParents and we will repin. Leave ideas, resources, and links in the comments below and we'll add those to our board as well. Together, we will create a collection of ways to foster Kind & Brave in our homes, schools and communities. Come to the page and look at what we have so far and add your ideas. And check out this page, where we'll be repinning your ideas!  Together, we will create a collection of ways to foster Kind & Brave in our homes, schools and communities. Good stuff, right?

LOOK AT ME!! I'm PINNNNNNING!! I'm PINNING. I would do anything for love, people.
PS. UPDATE:
A very special local organization saw the Today show segment about Mrs. Pitt's brutiful classroom system that helps her locate lonely kids.They chose her as the winner of their annual "Stand Up for Justice" award. Mrs. Pitt asked me to come to the ceremony to introduce her. Last night  was the night. Chase came with me. I've made it through 7 million speeches this year without crying- but let's just say that the streak is over.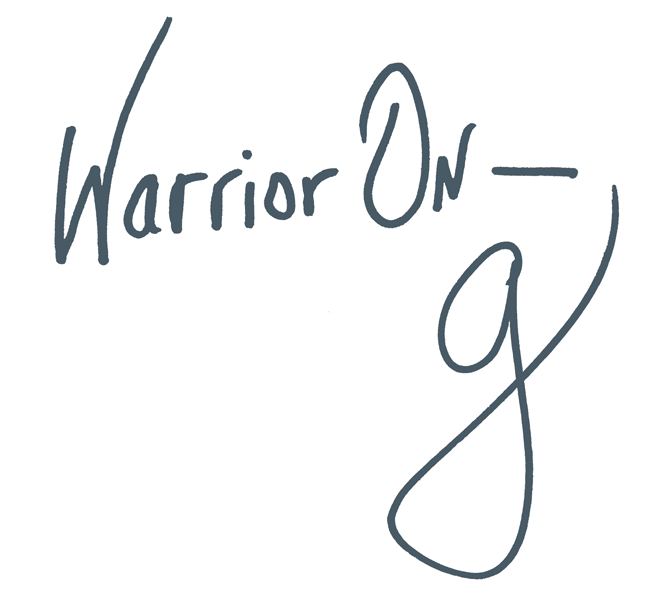 Author of the #1 New York Times Bestseller LOVE WARRIOR — ORDER HERE
Join the Momastery community on Facebook, Twitter, Instagram & Pinterest