UPDATED!
*** April 24 Update:  We just learned that Zach's Warrior Mama Rachele is flying in from Minnesota to celebrate our Mother's Day Zach Attack with Us at our May 4th event in Herndon, Virginia!!  Come to the event if you can — I will be speaking and signing books — and together, we will put together the Zach Attack Love Offerings to send to the places you nominated.  It will be Brutiful.  
Thanks to your generosity, we already have 713 packages to send!  Let's try to get 287 more so we can send 1,000 Warrior Mama Zach Attack Love Offerings!  So, come if you can! Register here and consider donating an additional Zack Attack package.  If you can't come to the event, but would like to donate a Zach Attack package for $15, you can do that here.  Thank you and so, so much love and gratitude for the Warrior Mama net you are building.***
ORIGINAL POST:
Five weeks ago, I received an email from a Mama Warrior named Rachele, who explained that twelve years ago she was blessed with the most magnificent son on the planet, Zach.
Rachele described Zach's ten-year fight for life and how he died at age 12, almost one year ago, on Mother's Day weekend.
I have met enough bereaved mothers to know that a mama never truly lets her baby die – and Rachele is no exception. Rachele decided to channel all the energy of her rage and pain and grief about Zach's death into love and light in honor of Zach's life. In honor of her son, she and her tribe perform "Zach Attacks" – love projects that spread wide and deep the love that Zach brought to the world while he was here. Over Christmas, the Zach Attack team bought holiday gifts for families on two floors of a local Children's Hospital; and they regularly "Zach Attack" random strangers in coffee lines and grocery stores:
This Mother's Day will mark the first anniversary of  Zach's passing.  Rachele says: "I didn't understand why Zach had to die on Mother's Day. Why every year I would have to remember that I lost the best kid in the whole, wide world on the day that I was supposed to be showered by love and flowers and brunches and homemade gifts that the kids made in school. Instead I would re-live over and over the day that my heart was ripped away from me."  But then, Rachele says, she thought, "maybe I lost Zach on Mother's Day weekend for a reason. Maybe because I get to remember every Mother's Day that I was a mom to an amazing kid, but maybe it's also so I can remember all the other moms that need a little joy in their life too."
I know. I cannot stand it. Zach's mama is the personification of Brutiful.
Rachele will spend Mother's Day 2014 – the first anniversary of Zach's death – spreading comfort, compassion and joy through a HUGE Zach Attack.  She is preparing a gift basket for each Warrior Mama spending Mother's Day watching over her precious baby at Gillette Children's Hospital- where Zach was treated. As Rachel knows all too well – many of the mamas and kiddos there have endured months in the hospital, Warrior-ing On. Every freaking day- waking up and Warrior-Ing On.
In her email, Rachele said someone gave her Carry On, Warrior one month after Zach passed and that the book was a beloved companion through her grief and anger and remembrance and hope. This, I could not really believe but she swore it was true. She believed the book would help the mamas at Gillette Children's Hospital find the Brutiful in their trial too, so she wanted to include Carry On, Warrior in each of the 66 gift baskets she delivered to mamas. Obviously this crushed me into itty bitty pieces because: Really? I'll try to get you whatever you need…are you sure the book is what you want? I said. REALLY, she said. They need the book.
So I reached out to my publisher and my beloved Scribner jumped at the chance to give Rachele all the books she needed. But when Rachele and I reconnected just one week later, her ridiculously generous tribe had already ordered all the copies of Carry On, Warrior they needed for the Zach Attack.  Love cannot be contained. Sometimes it cannot even wait one little week.
So I thought and thought about some small thing we could do with great love with these books that Rachele's love brought to us. I've got it:  ON MOTHER'S DAY, LET'S TAKE A ZACH ATTACK NATIONWIDE!  Here's how:
Think about a place in your community where you think Warrior Mamas are spending their Brutiful time. Think of a place where there might be some unseen mothers who could use a little extra proof that Love Wins this Mother's Day.  Is it a Children's Hospital? A Chemotherapy Center? Rehab? A Shelter for Survivors? Temporary Housing for Homeless Families? Your therapist's office?
Then, in the comments below, tell us briefly about the Mama Warriors at the place you've identified; give us the name and mailing address of the place; and an estimate of the number of Mother's Day Zach Attack Love Offerings that should be sent.  At the end of today or tomorrow, we will choose as many of these places as possible as recipients of Mother's Day Zach Attack Love Offerings. My act of love will be to go to the Post Office and wait in line to send the Love Offerings because SWEET JESUS. On the packages I will write: YOU'VE BEEN ZACH ATTACKED. FROM ONE GROUP OF MAMA WARRIORS TO ANOTHER. WE CAN DO HARD THINGS.
Obviously this makes me VERY squirmy inside because really? These Warrior Mamas deserve so much, and here we are with our humble Love Offering.  But I'll just put my squirm aside and do this small thing with great love. Because we each just have our little offering, right? So we "ring the bells that still can ring, forget your perfect offering." Just do something. We just do something small with BIG LOVE and call it enough.
I'll leave you with Rachele's words,
"G, Would you share Zach's story? Would you tell people what we are doing in honor of these amazing moms? Every state has a Children's Hospital; every state has a Mom that will be sitting by her child's hospital bed this Mother's Day.  And I think there are Monkees in every state who can show these Moms that they are Loved and Not Alone. We can let each mama know that no matter what the circumstances and how much her heart is broken, there is always a glimmer of hope to be found. I know one act of kindness turns into another act of kindness, and so one simple act of kindness can change a life, and then the world."
PREACH, Rachele. You're Doing Zach Proud.
Love,
G
PS Monkees have already donated 50 more books for this project! If you'd like to donate a book to the Mother's Day Zach Attack project to help us reach more Warrior Mamas, you can order them by clicking here. We'll find a Warrior Mama who might be otherwise invisible this Mother's Day for every book we receive.
FRIDAY MORNING UPDATE!
So, I'm just going to stick to the facts today, because this is all so emotional that if I start with the feelings I will inevitably drag you all into my swirling vortex of bruty and PEOPLE ARE GOOD and LIFE is HARD and the only thing that makes life a little easier IS THAT PEOPLE ARE GOOD.
Okay.
With Scribner's original donation & your ridiculously generous Monkee donations yesterday, we now have enough books to put together Zach Attack Mother's Day Love Offerings to 397 Warrior Mamas!!!
You all have nominated more than 3,000 Warrior Mamas in your communities to be Zach Attacked and I have read EVERY SINGLE NOMINATION and it never stops blowing my mind that there are WARRIORS, WARRIORS EVERYWHERE. So many women fighting so many battles. WE ARE THESE WOMEN'S ARMY. We can't fix the pain for them but we can sure as hell make sure they know they don't fight alone.  I am keeping this list and amazing things will happen between our Monkee Community and These Communities. Just wait. I know it.
Scribner watched closely your reaction to Zach yesterday and you guys, you keep making all these Fancy New York Folks Cry in Their Offices. I love it. SCRIBNER HAS NOW GENEROUSLY OFFERED TO MATCH EVERY BOOK YOU DONATE TODAY UP TO 200 MORE BOOKS!!!  Let's take Scribner's challenge and Zach Attack even more Mamas on Mother's Day! If you can, order here and we will send each one to one of your Warrior Mamas this Mother's Day.
THERE IS MORE GOING ON behind the scenes right now than I can tell you yet. PEOPLE ARE PLANNING THEIR OWN ZACH ATTACKS ALL OVER THE PLACE. PEOPLE ARE LOVING EACH OTHER FOR NO OTHER REASON THAN: WHAT THE HELL ELSE IMPORTANT IS THERE TO DO DOWN HERE????
More from me soon.
I cannot BELIEVE how lucky I am to do life with you. HOW LUCKY ARE WE TO LIVE IN THE MIDST OF ALL THIS MAGIC MAKING??????????????????????
Love G and Your Momastery Team- all of whom are freaking out.
Come to our event in Herndon, Virginia on May 4 to hear me speak and be part of putting together the Zach Attack Love Offerings. Zach's mama Rachele is coming to celebrate with us — it will be brutiful!
PS  Make sure to visit Rachele's blog read more of her story.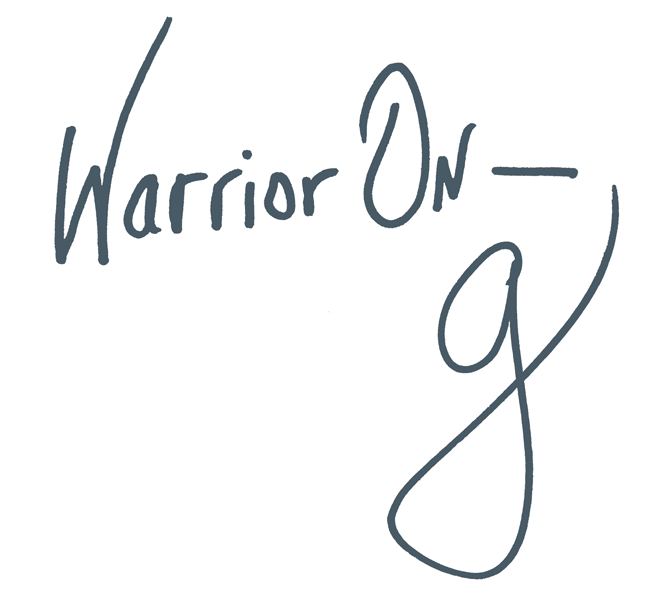 Author of the #1 New York Times Bestseller LOVE WARRIOR — ORDER HERE
Join the Momastery community on Facebook, Twitter, Instagram & Pinterest