Gratitude isn't just something to feel – it's something to DO. The secret is that you don't even have to feel gratitude to DO GRATITUDE.
Let's DO GRATITUDE. Together.
Sometimes heaven is just a new pair of glasses. – Anne Lamott
Lent is the 40-day period preceding Easter when Christians traditionally "give up" something in preparation to receive. I think of Lent as a purging of what we don't need in order to create space to receive bigger and better things- like peace and love and joy. It's like putting down your phone so you can hold somebody's hand. It's like emptying your bedroom of clutter so you can really see that beautiful antique bed your mama passed down to you. It's like that. Lent Is A Spiritual Spring Cleaning.
Today to I'd like to invite everybody, Christian or not, to empty themselves during the next 40 days in order to receive something better.
I have a relentless and heavy hunch that gratitude is THE KEY to peace. I'm not sure we need to change our circumstances, but I think we might need to change the way we SEE our circumstances. So here's what I'm going to do: I'm going to open a simple, empty little journal I've been holding onto, and each night of Lent -before I go to bed, I'm going to write down three things for which I felt especially grateful that day.
Get a journal and join me, will you? I want to wander out of the desert of ingratitude and into the paradise of gratitude together.
Maybe we could meet on Facebook and Twitter each night at 9:30 EST. I'll post one thing from my list and you can list one of yours on the same thread. We'll create nightly waterfalls of gratitude for forty nights and then we'll expect miracles.  I bet the miracle will not be in the lists themselves- but in the way preparing to write our lists changes our experiences throughout our day and the way we see our lives. Because if we are spending all day looking for things to be grateful for- we will find them. And the search for all of those everyday treasures will help us gain some perspective about our bruitful lives.
Sometimes the only different we need is a different perspective.
Hopefully, by Easter- we'll each have a new pair of gratitude glasses. Obviously- we shall call them – perspectacles.
Join me?  Invite your friends?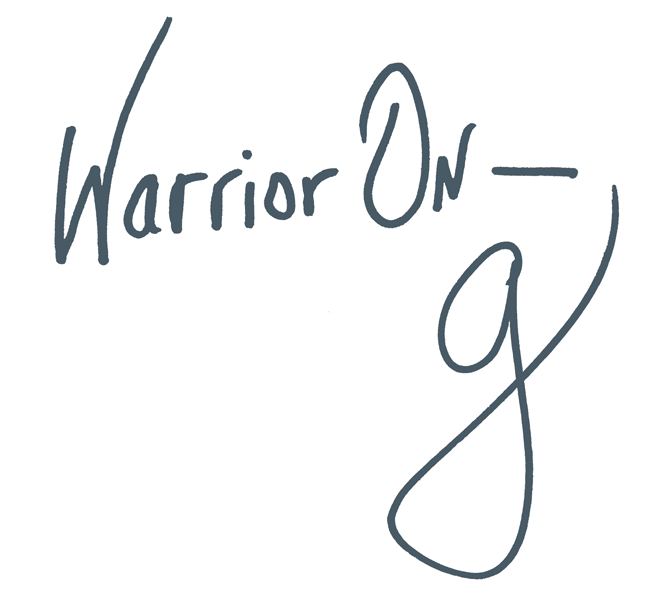 Author of the #1 New York Times Bestseller LOVE WARRIOR — ORDER HERE
Join Glennon on Facebook, Twitter, & Instagram