Remember this day? The day I revealed the Carry On, Warrior paperback? It was a really important day for Momastery and for my career. And I was afraid.
Even though I BELIEVE IN HER BIG TIME – I was afraid to ask you to buy Carry On, Warrior. My whole life and heart and mind and soul and family and joy and pain are all stuffed between her front and back covers. So I was scared to ask you to support something so DEAR to me because: what if you decided not to? What if you read my essay and thought eh, and moved on to the next thing in your busy day?  That would have been understandable, completely, but it also would've broken my heart a little. So I walked around all day avoiding the computer and feeling very vulnerable and taking deep breaths and wondering, wondering, wondering if you'd show up for COW.
BOY, DID YOU SHOW UP.
Thank you for not only NOT breaking my heart but expanding it approximately seven million times bigger. Thanks for moving our book from #72,000 to #4 of all the books on Amazon in one day. I MEAN. WHOA. Thank you for making my editor and publisher so dang excited. THANK YOU, mostly, for proving that I'm not totally insane for believing so mightily in us. I am insane for other reasons, sure, but not for believing in us. That has NOW BEEN PROVEN. BA- BAM!
Thank you thank you thank you thank you thank you thank you thank you thank you for showing up.
Here is a thank you message from me to you. It's about Carry On, Warrior and it's about me and it's about you.
AND NOW . . .  GUESS WHAT??? I Am Coming To YOU to say THANK YOU IN PERSON!!!!
I now gratefully and excitedly announce the twelve events in the next twelve weeks in which CARRY ON, WARRIOR & I will be COMING TO YOU!
Thursday, March 6  (Nashville, TN); St. George's Episcopal Church: The C3 Conference
Friday, March 21 (Winston-Salem, NC); Dinner With Glennon:  Reception & Dinner Benefiting HOPE
Friday, March 21 (Winston-Salem, NC) Voices of Hope fundraiser for HOPE
Saturday, March 22 (Winston-Salem, NC) Lifting Women's Voices Lenten Retreat
Thursday, April 3 (Memphis, TN) Presbyterian Day School Mother's Spring Luncheon
Tuesday, April 8 (McLean, VA) CARRY ON, WARRIOR'S FIRST BIRTHDAY PARTY!!! Barnes & Noble in Tyson's Corner Center
Wednesday, April 9 (Kansas City, MO) Carry On, Warrior & G in the K.C.! Hosted by Rainy Day Books at Unity Temple on the Plaza
Thursday, April 10 (Dallas, TX) G & Carry On, Warrior Go BIG in Texas! Barnes & Noble on West Northwest Highway
Friday, May 2 (Winston Salem, NC) "Taste of Spring" Dessert Tasting and Silent Auction to benefit CareNet Counseling
Sunday, May 4 (Herndon, VA) An Evening with Glennon hosted by Trinity Presbyterian Church
Tuesday, May 6 (Chattanooga, TN) A Luncheon with Glennon
Sunday, May 18 (Cincinnati, OH) An afternoon hosted by Christ Church Cathedral
For full details on these events, go here.  And we will be adding other events soon, so stay posted! Also, if you don't see your town on this list, and if you have an event, host or venue that you think would work for a Carry On, Warrior family reunion near you, please let us know by filling out the form on this page.
I wish to show up for every last one of you in person and say thank you, thank you, thank you for showing up for us.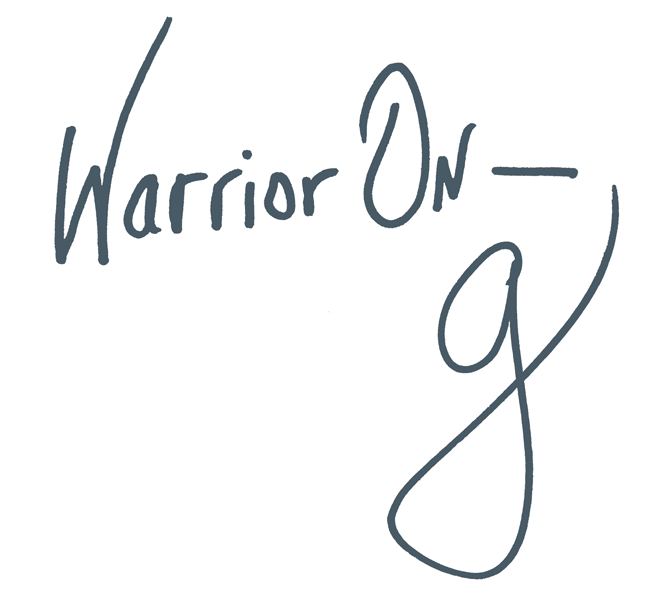 Author of the #1 New York Times Bestseller LOVE WARRIOR — ORDER HERE
Join Glennon on Facebook, Twitter, & Instagram