This is Day Four of the Sacred Scared Project.  You can read more about it here.  And check out Day One, Day Two, and Day Three.
*************************************
Meet Tara. Tara Livesay is a midwife in Haiti. She's a writer, a defender of the poor, a revolutionary. She's a shero.
And Tara's afraid she's not smart enough.
I have frequently benefited from  Glennon's ability to be vulnerable. When other people are vulnerable, I find myself inspired to cover less, hide less, and tell the truth more. I'm told by friends that I am a very bad faker anyway so it is best for me to just be honest because nobody believes me when I'm posturing or pretending anyway.  I don't really know if this is a compliment, or a criticism but I figure real > fake – and then veritas vos liberabit and all that jazz.
When Glennon asked me to write about my insecurities, my fears, and the empty places in my soul, I confidently replied, "Sure thing, I can do that."  For the next two weeks I went about my life wondering why in the world I'd agreed to such a terrible idea. I lamented saying yes. I was annoyed to realize that people read Glennon's blog. I wondered, how can I choose which fear thing trips me up most?
At 41 years of age, I'm thankful to be much more free than the 25-year-old Tara. That Tara loathed herself and carried heavy shame everywhere. It took years to dump and finally bury that shame.  I would like to say that releasing the shame of my promiscuous past and giving the failures of my teens and twenties over to God means that I'm healed and totally free of insecurity and self-doubt.  Sadly, that is pa vre (not true).
The other day I asked, "Troy, I want you to tell me the truth.  You have known me for 17 years. What is my biggest insecurity and where do I doubt myself most?"
He hesitated before replying.
"I think you believe that you are not smart, you compare yourself to others, and that belief and comparing game often holds you back. Your incorrect belief that you are not smart causes you to lack confidence."
This is a true statement. It was in the top three of the mental list I'd made prior to posing the question.
I can remember taking tests at a very young age and thinking, "I'm not as smart as these other people. I won't pass this test."  As I've bought into those messages and carried them with me over the years it has sometimes kept me from pursuing my goals and dreams. It has caused me to shrink back at times.
I don't always work hard or give things my all. The truth is, I am afraid to try my hardest and still fail so I don't usually fully apply myself. This way I always have an excuse available to explain the failure.  I'm not a natural student and I am a high-anxiety test-taker. Those things are true. Rationally, I know those things do not make me stupid but that is how I have viewed myself for 30 years.
I compare my writing to really deep, great writers and think, "I shouldn't write. They sound much smarter."  I compare myself to smart and accomplished midwives and think, "I won't ever be that smart. I shouldn't be pursing midwifery. "  I am currently three plus years into my journey to become a certified midwife. Even this many years in and nearing the end of this part of the journey, when I open my books to study for the big exam I fight the voice in my head telling me I won't ever really memorize and understand what I am reading; I am not smart enough and will ultimately fail.
When given beautiful and generous opportunities to share the work we are a part of in Haiti in front of a larger audience, I have to be in a very good place in order to speak publicly. If I'm not totally jazzed up and ready, I freeze and feel too afraid to speak. I've been known to just sob and nobody can even understand me. (Then Troy covers for me, he talks, allowing me say little to nothing.) The core of that fear of public-speaking is the feeling that I'm not smart enough or articulate enough to speak to an audience.  When I write I can hide behind a keyboard and take the time I need to say things exactly as I want to, but when speaking, I fear sounding like a dummy.
I pretend that I am confident in my abilities.
I pretend that I am certain of myself.
But oftentimes I am thinking, "Quit now before you fail."
Like all of us, I'm a work in progress. Life is messy – I am messier.  I have to talk to the little voices that say rude things to me. If I decided to wait until I feel smart enough to start something new and challenging, I would not start very many things. I had to make a choice to do things afraid.
A friend recently shared this quote, it was an excellent reminder that I am not alone.
"Every last one of us struggle with something; fear of rejection, embarrassment, shame, not being good enough…bring all of your fears to God and allow Him to say: "Do not be afraid, you are accepted." -Henri Nouwen
If we cannot master and conquer the "do not be afraid" part  –  I think we just have to do it afraid.
*************************************
Meet my precious friend, Jamie. Jamie Ivey is a wonderful writer, an activist, a mama and wife to a fantastic man.
And Jamie's afraid that her marriage will crumble.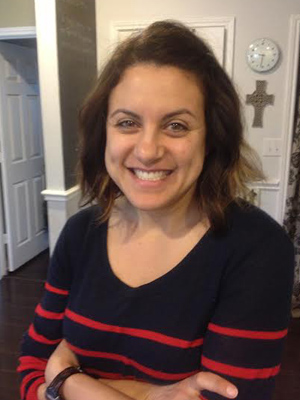 Marriage is one of the greatest gifts in my life and yet something I fear the most.  I love my husband, and he loves me, but deep down inside I'm always living in fear about what is to come.  Always waiting for things to be too good to be true.
Infidelity is something I know well.  Not in my personal marriage, but in ones close to me.  I have tasted the hurt from it and I almost can't get that taste out of my mouth.  It's something that has ripple effects and sometimes the waves are so big I feel like I'm drowning and other times I'm just treading water, but I never seem to be able to get out of the ocean of fear.   For me I never know when the waves are going to come and take me over.
I hear a story about someone cheating on their spouse and all of a sudden I feel as though my chest is caving in and I can't breathe.  All I think about is that this could be me.  What if my husband cheats on me?  If he/she can do it, then so can mine.  It's crippling.
Then the moment passes and I'm back to treading water.
A few months pass, or even a few years and then it's personal again.  Someone I know has chosen someone else besides the one they committed too and I'm drowning again.  Gasping for air.  The feelings of fear and worry come crashing in on me.
It's a vicious cycle and one that I try desperately to get out of.  I hate the waves.  I fear them all the time.  It's as if my hurt is so deep in those times, and it makes me fear this wave attacking my house.  Overtaking my family.
My husband hates this cycle as well.  He's never given me any reason to fear this in our marriage and yet it is this hurt in my heart that I feel will always be there.  These hurts have led to one of my greatest insecurities in life.  My marriage.
I pray about this almost more than anything in my life.  I want to trust my husband with all my heart, and most days I truly do.  It's in the middle of the ocean where the waves are so heavy that my heart struggles to trust.  I hate it.  I hate it.  I hate it.
My husband is the lifeboat that gets me out of these waves.  He can see it coming and he's always there.  Always reassuring.  Always helping me get back on my feet when I feel as though the despair, worry and fear are crushing me.  He's so patient with my fear, and understands where it comes from, but yet is always reassuring me in his love for me, his faithfulness to me, and my need to trust in Jesus with my marriage.
I hate the ocean of fear.  I want to be on dry land.  No one can tread water forever.  I'm begging Jesus to help me get to the land.  He's my only hope.
Happy Weekend, Friends. If you can't beat fear, just do it scared.
Love, G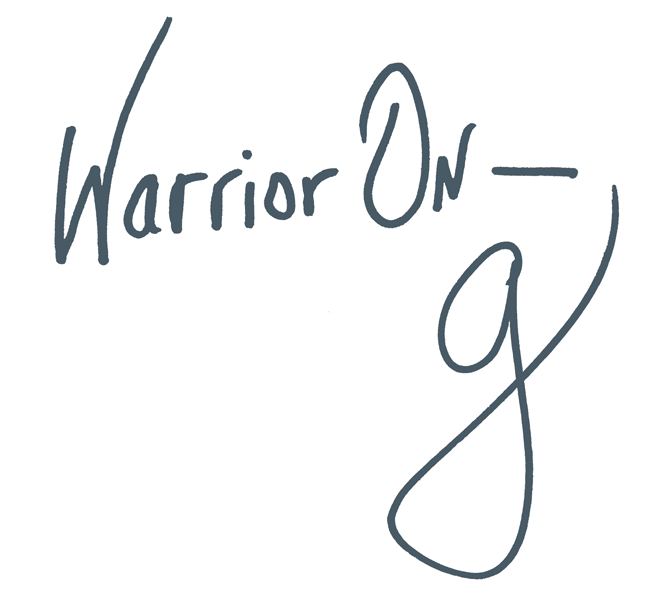 Author of the #1 New York Times Bestseller LOVE WARRIOR — ORDER HERE
Join the Momastery community on Facebook, Twitter, Instagram & Pinterest