"Recovery is like defrosting" –  Carry On, Warrior
My power is that I'm EXTRA. Extra think-y, extra feel-y, extra needy and hungry and happy and sad and angry and ecstatic. Many are born with this Extra Power. Maybe all of us, even.
Just like a teacher hands a student a pencil, My EXTRA was given to me by God as a tool to get my Earth work done. But I didn't know that when I was young. I didn't know that my EXTRA was my gift to others, I thought it was a mistake. My EXTRA was too much for me and others when I was a little girl and so what I heard from the world was: Conceal, Don't feel. Don't let them in. So I tried to be good. I tried to reel it in, take it down a notch, match other people. I gathered ideas about how a good girl "should" act and I created a fake me. I introduced her to the world and locked my true self inside the cold room of addiction. That's when my sister lost me. I was eight and she was five. She sat at the door of my life and cried and asked me to please, please come out and play. And I sat on the other side of the door- knowing that I was bad and different and that she was better off not really knowing me. Everyone was. That was level One for me.
Level one is hiding your power away. It is abandoning your self in order to be accepted.  
Then I left home for college.
And I finally decided: F THE WORLD THAT PUT ME IN HIDING. I'm coming out. And I quit holding my breath and I released all my EXTRA into the world with a VENGEANCE. I built an ice castle made up of horrific behavior and drugs and booze and I lived by my own rules and I answered to NO ONE. I quit hating myself and start hating the world instead. I could finally be my EXTRA self inside my castle. I could rage and weep and cackle and dance and despair and no one could see me or make me feel ashamed of who I was. All alone on top of that mountain it was cold-  but THE COLD NEVER BOTHERED ME ANYWAY. I was FREE. I needed NO ONE. That was Level Two for me.
Level Two is abandoning people in order to accept yourself.
(Watch how much lighter and stronger she becomes when she TAKES OFF THAT CAPE!)
And then, one day– God knocked on the door of my ice castle. God had a baby in God's arms. God handed me this baby and told me that this baby didn't want to live in my ice castle. This baby needed to live in The World. With People. And so if I wanted to be his mama, I was going to have to find a way to live among people, too. At first I said: NO. HELL NO. I am never abandoning myself again.
But then I looked behind God and saw Sister there. Sister had followed God up the mountain of my addiction and she wondered aloud if maybe there was a compromise to be made. Maybe I could come back to People, but come back as ME. The real, Extra me. Then she said that the world was pretty cold without me. She said she thought the world might NEED some of my extra to warm it up. That maybe I actually had a responsibility to come back and help. I'd frozen my family and friends out – but she thought I could thaw my relationships with the same powers that made the ice. My Extra. My Extra had made the mess and my Extra could fix it. And she wondered if maybe I needed the World and People, too. That maybe I wasn't meant to live alone. That maybe isolation – even when you're the Queen-  is a hollow, artificial version of freedom.
And so I thought and I thought and I touched the walls of my cold castle and I scanned my insides and noticed that my heart was dangerously icy. And I touched that warm baby's cheeks and I decided that some people are worth melting for.
And I held that baby and followed God and Sister down the stairs and back out into the world. But I followed with my head held high and my shoulders erect and with every intention to never, ever hide who I was again. The world could just deal. They could all deal. I would love them for who they really were and trust that they could do the same for me.
And so I moved back into my Home In the World, but this time- I threw the gates open and I started showing up as ME. All extra. All "crazy" and joyful and angry and wild and anxious and ME. And this radical self acceptance allowed me to accept and LOVE others radically. And that was freedom. I actually started melting other people's hearts just by loving my own heart so un -apologetically. Love thaws your own heart and the hearts of everyone around you. But you cannot, you cannot love others until you love yourself and your own power. You are not safe to others until you stop trying to kill your real self. When I got sober- I stopped trying to kill my real self and let my real self LIVE. And the beauty of living in that freedom made me utterly obsessed with helping others find their freedom, too. And I was at Level Three.
When you live at Level Three you bring your whole self to the people in your life. You do not abandon yourself and you do not abandon your people. You apologize for mistakes but never for who you are. You accept and embrace yourself and your power and you fall in love with yourself. You build a safe place for this true self, yes, but you throw the gates open to others, often, and you make yourself a safe place for them, too. You use your power for LOVE. You are free but careful. Full of care. You want your power to heal the world, because you are finally wise enough to know that that's why you HAVE POWER. To heal yourself and others. You know, now – that the best use of your own power is helping others tap into theirs. When you are at level three –you are grown- no matter how old you are.
If you believe that you are bad and that everyone else is okay- you are at Level One. If you believe that everyone else is bad and that you are okay- you are at Level Two. Level Three-ers know that every last one of us is okay. Level Three-ers believe that each person is a holy, beautiful mess of love and fear and hypocrisy and brilliance and joy and pain – so we should embrace our own power and flaws and do the same for others.
THAT'S WHERE I STAND, AND WHERE I'LL STAY.
Love,
G
"Our deepest fear is not that we are inadequate. Our deepest fear is that we are powerful beyond measure. It is our light, not our darkness that most frightens us. We ask ourselves, 'Who am I to be brilliant, gorgeous, talented, fabulous?' Actually, who are you not to be? You are a child of God. Your playing small does not serve the world. There is nothing enlightened about shrinking so that other people won't feel insecure around you. We are all meant to shine, as children do. We were born to make manifest the glory of God that is within us. It's not just in some of us; it's in everyone. And as we let our own light shine, we unconsciously give other people permission to do the same. As we are liberated from our own fear, our presence automatically liberates others." Marianne Williamson 
Note: All film images are from the Disney movie, Frozen.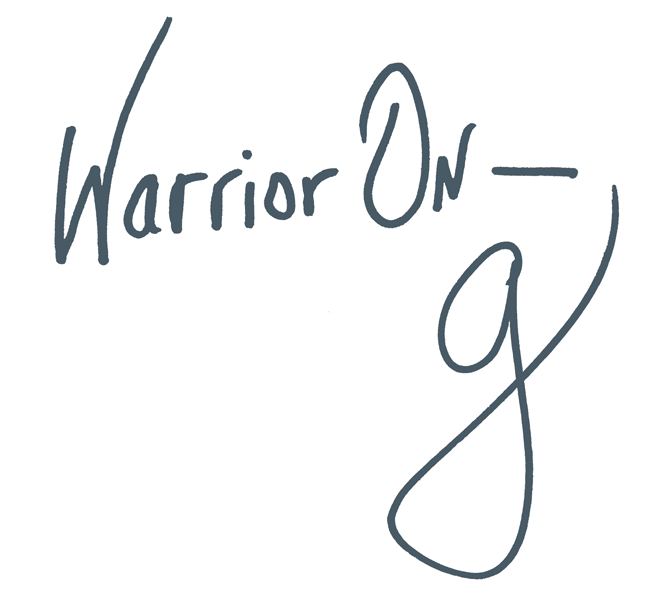 Author of the #1 New York Times Bestseller LOVE WARRIOR — ORDER HERE
Join the Momastery community on Facebook, Twitter, Instagram & Pinterest