I am a mama of five (three kids, two dogs) and they need my attention. I'm also a writer, so ideas need my attention, too. Everyday ideas pull on my shirt and insist that I put them onto paper right away –  but I usually can't because Chase needs me to watch him on his skateboard or Tish needs help with her book report or Theo needs a walk. So ninety percent of the time I have to ignore these insistent ideas and allow them to slip away and pass on to someone more available. I suppose that could drive me nuts, but it doesn't. How lucky am I to be needed by ideas and children and animals? How blessed am I to love writing and motherhood so much that I'm constantly lovesick for one or the other?
If your hands are too full to grab that idea out of the air- let it go. To have your hands full is a ludicrous blessing. So if you must- if you must let go of the urgent to tend to the important then do it, you lucky dog. Let it go- smile and let that idea or opportunity pass onto another sister knowing that more will come. There is always more on its way – more opportunities, more ideas, more love. Think abundance- always think abundance. Belief in abundance is the source of all generosity and peace. Know that there is enough. Know that you are enough. Know that you have enough. Enough time, enough talent, enough love.

You can't miss your boat. It's yours. It stays docked till you're ready. The only boat you can miss is someone else's. Let them have theirs while you wait for the boat God made for you. God's never early and never late. And know that love and life are patient. And that God is forever tries.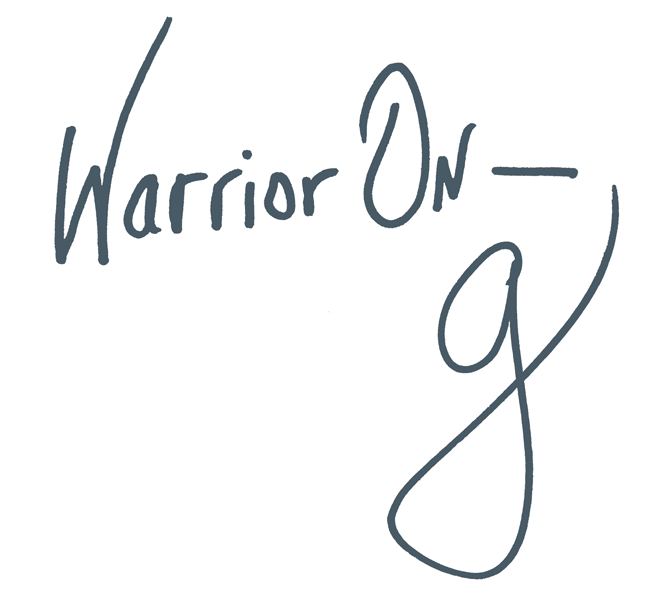 Author of the #1 New York Times Bestseller LOVE WARRIOR — ORDER HERE
Join Glennon on Facebook, Twitter, & Instagram