Sister sent me this picture today. That's Bobby playing on Sister's lap while she gets her braces fixed.
My response:
Dear Sister,
1. I just really feel like the only place this scene fits is Teen Mom.
2. I regret to inform you that your orthodontist hates you. What did you say to her? "Oh, don't worry. My almost two year old boy with the large bouncy ball will just sit here real nice and still on me while you work with your various sharp and deadly tools?"  They do not like you, Sister.
3. Why didn't mom and dad just spring for braces twenty five years ago? I'll ask them.
Additionally, THIS:
A Monkee checked out Carry On, Warrior from the library and found this message stamped inside: DAMAGE OFFICIALLY NOTED. The explanation is: Teeth Marks on the Cover.
What happened here? Did a toddler try to eat my book? Did some mama try to hold this book in her teeth while breastfeeding or breaking up a fight or microwaving nuggets? I don't know. I just know that THIS IS PERFECTION. Our messy, beautiful book that some messy, beautiful lady returned to the library with messy, beautiful teeth marks in the cover.
ALSO, while we're on the subject of TEETH:
Enjoy this dental essay . Learn all about my dental woes.NOBODY KNOWS…THE TROUBLE I'VE SEEEEEEEEN.
Happy Hump Day, Warriors. We can do hard things.
GDo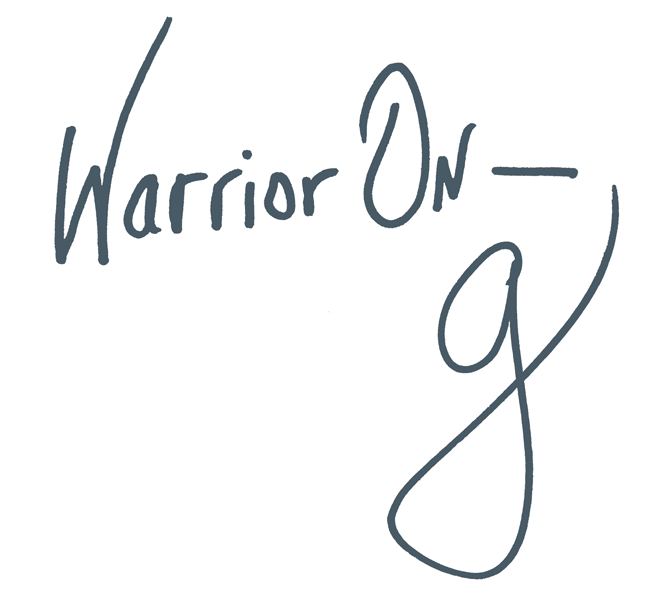 Author of the #1 New York Times Bestseller LOVE WARRIOR — ORDER HERE
Join Glennon on Facebook, Twitter, & Instagram