Because of all of the anger and fear and hoopla lately- my minister friend said to me yesterday- I'm so tired of it all. I'm going to leave the church. I'm just gonna leave.
I hear you, friend, I said. Every time I turn off the internet or TV I feel sad and tired too. But, you know, when I leave church I feel reborn and hopeful. So maybe it's not church we need to leave – maybe it's the internet?
I have three ministers – Ron, Bev and Dawson.
Ron has spent much of his career passionately pursuing justice for the most marginalized in our society and abroad. He feeds the poor and clothes the naked and advocates at every turn for GLAAD and PLAG in the name of Jesus. He leads interfaith services with the local mosque and synagogue every year. Last week when he lit candles for the families at Newtown, he cried. He doesn't mind crying about things that are worth crying about. Ron's wife, Charnley, whom he calls his "beloved" has a car with rainbow bumper stickers all over it. She teaches at our church. I sat down with them when I joined the UCC (the first historically white denomination to ordain an African-American, the first to ordain a woman, the first to ordain an openly gay man, and the first Christian church to affirm the right of same-gender couples to marry) and Ron said to me "so often churches put up road blocks between people and God. Our job is to remove as many as possible."
Dawson is our new pastor. He gave a brilliant, just ILLUMINATING sermon this morning about how the first words of Christmas are always Fear Not. Dawson said that he heard the message "Fear Not" right before he sat down with his father, a Methodist minister, to announce that he was a gay man.
And just so you know – I'm going to be like Rev Bev when I grow up. I do not understand exactly how her teeny body contains her huge spirit and brain. She was raised Unitarian and I'm told she marched with Martin Luther King. Bev is wise and fierce and steady. I once ran into her at the costume jewelry counter at Dillard's and we spent a holy fifteen minutes locating the glitteriest brooches available – because Bev needs to sparkle on the outside as much as the inside to even things out a bit.
Oh, and I have to tell you about Susan- Susan is in charge of membership. She spends time up north around campfires with Native American holy folks talking about how we are going to care for mother earth and how we are going to end the divisiveness and pain that religion is causing here. She's an artist, she knows a lot about holy numbers, she makes a mean clam chowder and when I taught her about "hash tags" she thought they were something else entirely.
I really do think that Ron, Bev, Susan, and Dawson are what they call "Christians." I don't know for sure because I'm not God and I'm not poor. Gandhi said, "If you want to know who the Christians are, ask the poor. They'll tell you who the Christians are." And Maya Angelou said that when folks tell her that they are Christians she always feels shocked and says, "Really?? Already!??
Listen, the reason we are all so down about "church" this week is that we are calling what is going on online and on TV something it's not. None of this is about church. You will not find church in Facebook  updates or witty tweets or biting essays or debates. Church is something else. Church is what happens when folks meet face to face and sing together. Church happens when folks who think differently from each other have no computer to hide behind and are forced to shake hands.  Church happens when folks stand shoulder to shoulder and ask God for help. Church is people sweating and serving together. Church is community. Church is not ISSUES and it's not beliefs and it's nothing that needs to be defended – for God's sake. Church is a group of folks working their stuff out together, gently. There is no shortcut to church. It's slow, and it's real life, and you have to show up for it.
With all the ugly-ish faces put on the church this past week- I just wanted to share the face of mine – because I think it's really, really quite beautiful.  And despite what so many online commenters assert- THERE ARE CHURCHES WHERE EVERYBODY'S IN, BABY. Churches like my UCC. We should talk about these places more.
If your church is hurting you or your family members or your friends- find a new one. God loves you more than any institution God made for you.
Love you,
G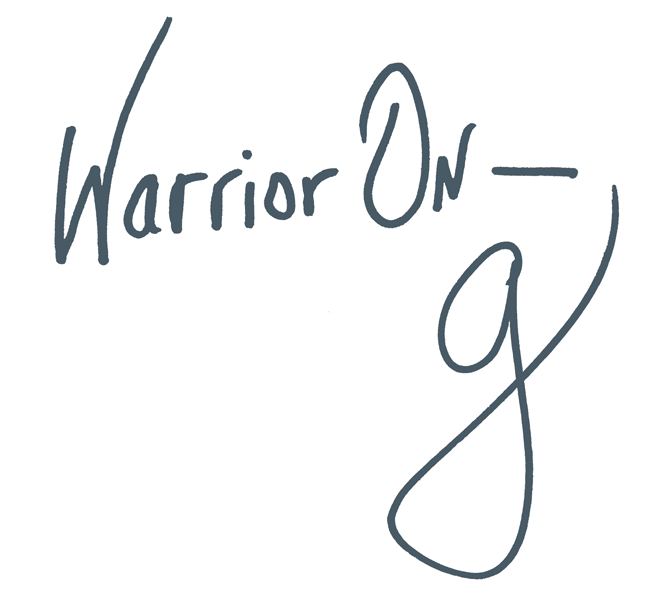 Author of the #1 New York Times Bestseller LOVE WARRIOR — ORDER HERE
Join the Momastery community on Facebook, Twitter, Instagram & Pinterest