You just need to hang out at the post office or Twitter for a little while to learn that folks only feel comfortable speaking out when they're happy or angry. In our culture, anger and happiness are considered strong emotions- solid fortresses from which to come out swinging. Sadness, confusion, and loneliness are seen as weak – houses made of straw – things others might feel uncomfortable witnessing and thus might feel the need to blow down. To fix. And none of us – not one last one of us- wants to be fixed. We just want to be heard. So we hide. We stay quiet about our "weaker" feelings until we're happy or angry again – at which point we feel safe coming out. This is a shame because the world ends up feeling like it's made up of nothing but manically angry and happy folks, since they're the only ones talking.  Since we only share "strong" emotions, the world becomes but a stage – made up of folks offering their most solid, bullet-proof, black and white sound bites instead of real grey people, trudging through- figuring things out slowly. That world gets lonely for a real live grey trudgy person.
Thank God I live in upside down Momastery/Jesus land where weak is strong and strong is weak. Thank God.
Mindy died.
I'm so sad right now. I'm very, very sad about our Mindy. I think I might be grieving. I've never grieved quite like this before. This is new to me. It feels horrific and holy. It feels awful and so precious that if anyone tried to fix it or take it or explain it away or make it better I might attack her and then never speak to her again.
I just wrote four more paragraphs and then deleted them all. I think I just wanted to tell you that I am very, very sad. And that this sadness, like joy –  is a necessary, beautiful part of our human journey. Sadness, like death- is not failure. We can stop avoiding it, covering it up, stuffing it down. We should talk about it more. We should not snatch it from each other. We should just sit with sadness together.
We talk about happiness and anger because those two are like shields. Sadness is tender so we hide it. But the tender places are the learning places and the holy places. And so I am honored to feel this sad and lonely here on this Earth without Mindy on it. I think when your heart hurts this much it means you opened it wide once- and that is something to be proud of.
I love you and I am honored to be sad with you.
Glennon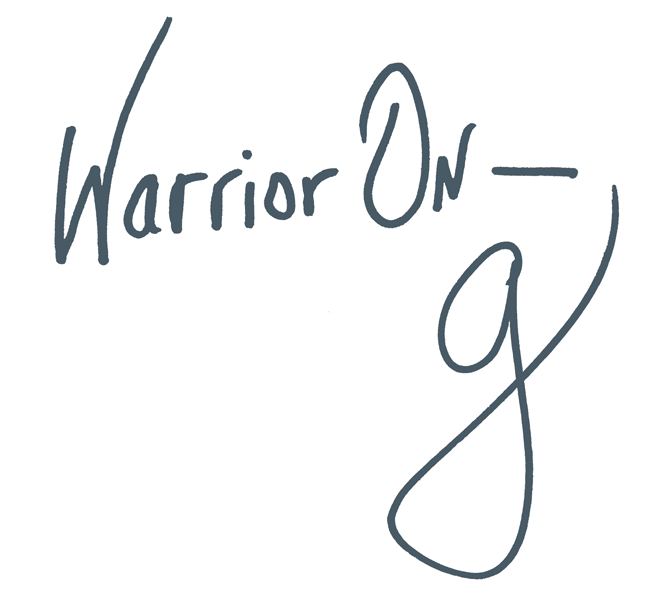 Author of the #1 New York Times Bestseller LOVE WARRIOR — ORDER HERE
Join Glennon on Facebook, Twitter, & Instagram