KISS THANKSGIVING TIP
(Keep it Simple, Sisters)
This will be quick. I almost skipped writing it – but I ultimately decided that if it saves one Domestically Challenged Friend out there – it will have been worth the effort.
LISTEN, POTLUCKERS. LISTEN TO ME AND LISTEN GOOD.
All right. Let's say you're having family and friends over for Thanksgiving Dinner. And let's say you have the excellent idea of not doing it all yourself and so you send out one of those "Potluck Sign up Thingees." You know, the email that has a list of dinnery things and then the receivers are supposed to reply with which one of those dinnery things they will be responsible for bringing? And so people like me speed read through the list to find the easiest dinnery thing that is likely to cause them the most limited kitchen wailing and gnashing of teeth?
Kay. Here's the thing. When you are making that list: YOU MUST SAY WHAT YOU MEAN. No insider fancy hostessy language, please.
FOR EXAMPLE: if you write "Bring a dish to share" on your list – it is highly likely that someone like me will become EXTREMELY EXCITED when she sees that option because: I CAN DO THAT! I HAVE A DISH! AND I'll SHARE IT BECAUSE I AM INSANELY GENEROUS!
And then the person like me will show up at the potluck proudly carrying THIS.
And the person like me will place it on the serving table. And she will wonder why people are looking a little strangely at her but she will assume that she just looks really extra good and everyone is trying to figure out how she did her make-up.
But later, after she's had a few glasses of wine, a friend of the person like me will walk her over to the serving table and point at her still empty (how weird- you brought your dish all the way over and nobody even DID anything with it. Slackers) and her friend will giggle a little bit and whisper that when a Potluck List says "bring a dish to share" what that actually means in fancy hostress language is "bring a dish WITH FOOD ON IT to share."
And the person like me will stare widely at her friend and think, for the seven millionth time in her life, "WHY THE HELL DOESN'T ANYONE EVER JUST SAY WHAT THEY MEAN?"
This year I am thankful for this place- where no one uses confusing language and everyone can say what she means –clearly and simply and tenderly.  And where even when folks disagree, they continue to work hard to love and respect each other. This year I am grateful for this little slice of Heaven on Earth.
Love.
g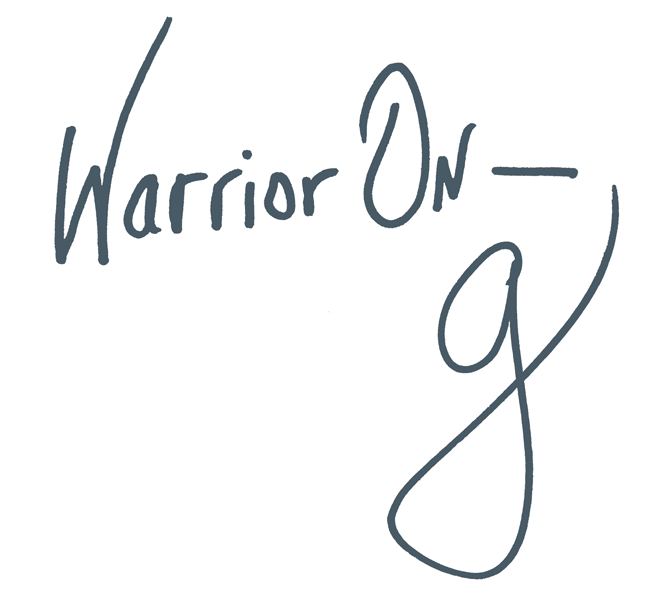 Author of the #1 New York Times Bestseller LOVE WARRIOR — ORDER HERE
Join the Momastery community on Facebook, Twitter, Instagram & Pinterest