I am an introvert. The reason I started this blog is because I was lonely and needed to make connections with other women without actually having to go out and meet any other women. And the reason I named this blog Momastery is because my whole life I've been obsessed with monasteries- those magical places where introverts live in solitary cells and read and pray and think all day and interact with other folks hardly ever and then JACKPOT – find a way to call it "spiritual." This is actually, upon further investigation, not at all what a real monastery is like, but I try never to let facts get in the way of my ideas about things.
Anyway- my whole life I've thought there was something dreadfully wrong with me because of my social anxiety.  If I have to go to a party- I dread it for weeks. If I say yes to a coffee date, I start considering reasons to cancel immediately.
I live so far deeply inside of my head that if the phone rings- it feels terrifying and presumptuous and aggressive and rude to me. Every time my phone rings it is as if  I am naked in a hot bath, deep in prayer and silence and somebody just flings open the bathroom door, walks right in, jumps into the tub with me, grabs my soap and shrilly announces: HELLO. I'D LIKE TO TALK NOW. HOPE THAT'S FINE. And I'm like . . . hi. okay. but I'm busy thinking and being all by myself. You have stunned me. You are loud and scary.
And just forget about it if someone knocks on my door. That is just- I can't. Nine times out of ten – if someone knocks on my door I actually HIDE. Like in my closet. Truth.  It's such an insane boundary violation-  door knocking. Oh, my God.
That's how it feels. That's how I experience these normal, everyday occurrences about which extroverts don't think twice. I realize I am extreme. Still – most introverts will understand what I'm saying, in a less extreme way.  And if you do know what I mean –please read Susan Cain's QUIET. Please, please, please. She will help you understand yourself better and encourage you to offer yourself a bit of grace. She will also help you find the gifts in your introversion. There are many and they are wonderful.
But here's what I need to talk to you about today: Introverts- do you find it difficult to be a good friend?
I am a really, really bad friend. Because how can you keep in touch when it's so damn hard to make yourself pick up or answer the phone? Or God forbid – show up at a social event?
If I have a list of things to do, and on that list is: write three essays, give a speech, volunteer at school, clean the house, and return a good friend's phone call – the returning of the phone call will be the thing that I have to talk myself into doing. That will be the thing that requires the most will-power for me to do and takes up most of my energy. Even if the phone call I'm returning is to one of my favorite women in the world.
Recently I met a new woman whom I loved immediately, and I just knew we were supposed to be friends. But I also knew that friendship would require phone calls and I just couldn't do it. So when she asked me to call her – I said:  Instead, can you please just tell me the titles of your five favorite books? I feel like if I read those I'll know you. And she told me the titles and I read ALL FIVE BOOKS before ever calling her.  And then I called her once and it was hard so I just asked for more book recommendations.
Anyway- I'm going to stop writing because I'm starting to realize it might be time to up the meds. But my question is this: How do you introverts keep friends? Because my friends feel unloved by me. I think they feel like I don't care. They are all extroverts. They are each other's crown jewels and they wisely wear each other around all day, every day. They are my crown jewels, too, but instead of wearing them around- I  put them away carefully in a drawer somewhere and think about them every day but never take them out to admire or wear them and so they get all tarnished and feel forgotten. I love them as much as they love each other- I KNOW that. But I don't know how to show that without making myself really uncomfortable really often. And I'm all for growth, but I'm also only three years from 40, so I'm also all for self-acceptance.  I want to honor my way of being (introvert) while also making my friends feel loved.
I guess I just don't really "get" friendship. I understand the rules of marriage and parenthood and work so I can pull that stuff off- but friendship is so slippery and confusing. But I know I need it.
Please advise. Love you.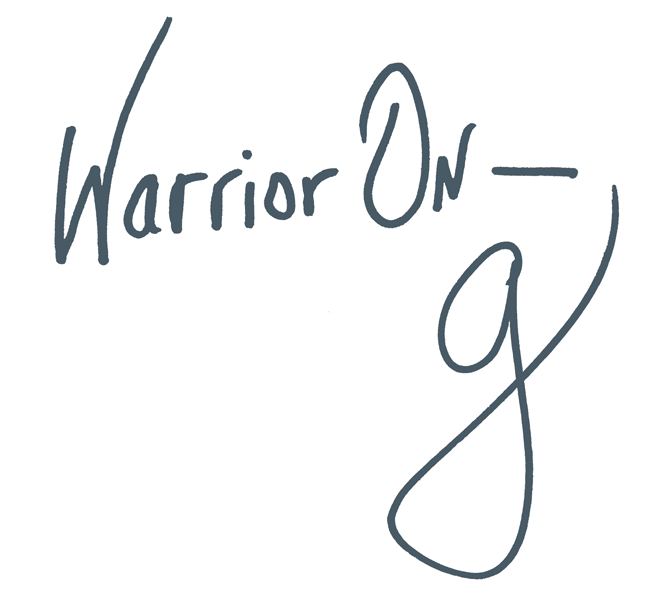 Author of the #1 New York Times Bestseller LOVE WARRIOR — ORDER HERE
Join the Momastery community on Facebook, Twitter, Instagram & Pinterest