TIPS FOR A *KISS CHRISTMAS
*KEEP IT SIMPLE, SISTERS
After Thanksgiving -call a family meeting about gifts. Tell your children that each of them will receive three gifts this year. When they complain- say this: Listen, Jesus only got three gifts. Are you really prepared to argue that you deserve more presents on GOD's birthday than God got on God's OWN birthday? If they complain again – threaten to buy them only spices, like Jesus got. It will be just myrrh for them. If you cannot find myrrh it will be cumin. If they continue to complain they will open only cumin on Christmas morning. At this – they will quiet down. They will then tell you the three things they "want." Write down the three silly things. Then: Yaay! Tell them that's it. This year they can skip the December obsessing about what they want because it's done. Commercials will not play a role in their Christmas needs this year. Kitchen's closed, loves. The Christmas lists are off to Santa or Amazon or however you explain these things. Then say: CONGRATULATIONS, KIDS! Your minds and hearts are now officially free to focus on the real reason for the holidays: gratitude for what we already have.
Listen- if we teach our kids that joy comes from things you can write on a list – things you don't already have- we are placing them directly on the consumer hamster wheel that WE ARE SPENDING OUR ADULTHOOD TRYING TO JUMP OFF OF- that cycle that leads only to wanting more, more, MORE, and believing that if we just get that one more thing– we'll be happy. NOPE. Fool's game. No winners. Because there is always JUST ONE MORE THING. That philosophy teaches that joy is always just out of reach. That's a silly lie that serves no one but people selling things. Joy is within reach. Joy is looking around at what we already have and counting it all as miraculous. So if you don't have a lot of money to spend this holiday- awesome. You are close to the kingdom of God. A good holiday season is not about making lists of crap we want. It's about making lists of what we already have and love. Make those lists with your family this year. We just started a Holiday Gratitude Journal. Every night we write down three things each of us is grateful for. That's my kind of list.
More Tips to Come. Maybe, if I can think of any more. This might be all I've got.
Love,
G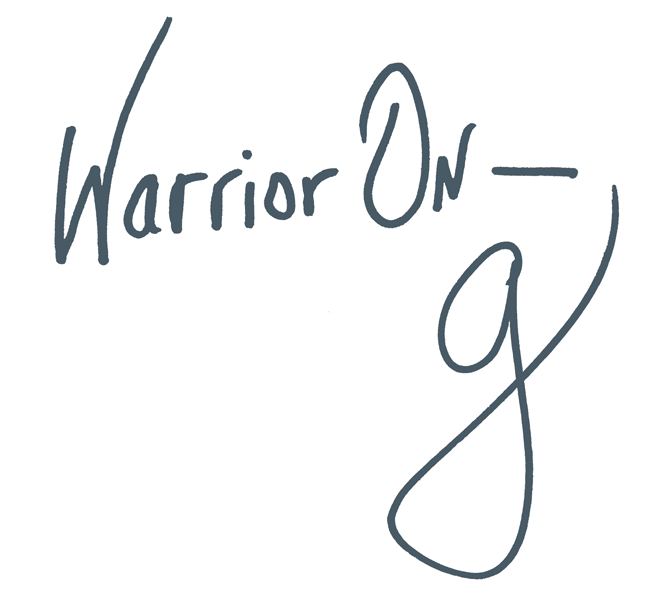 Author of the #1 New York Times Bestseller LOVE WARRIOR — ORDER HERE
Join the Momastery community on Facebook, Twitter, Instagram & Pinterest