Dear G: Will it even make a difference? It feels like the world is so mean and sometimes I feel like teaching my kids about kindness is just a losing battle.
Dear Friend: Chase brought this home yesterday. His teacher asked him to write an essay about "tolerance." This is what he came up with- all by himself.
I think it does. I think teaching kindness makes a difference. Don't give up. G

No Matter What
By: Chase
Tolerance is one of the Laws of Life. It is any community's foundation, what it is built upon. You can have tolerance for the homeless, neglected animals or someone who you don't think wears the right clothes or has the right hair. But I believe in the Golden Rule. Treat others the way you want to be treated. I'm going to give you an example of this. Say a group of preteen kids is out on the playground laughing, playing and simply having an all-around good time. A little boy with a special need like autism or ADHD or Down Syndrome or something else walks up to them and shyly but bravely asks if he can play. The "leader" or oldest in the group says no way and proceeds to make fun of the little boy and push him away. Now, let's reverse from here right to the part when the older boy is making fun of the little boy. First of all, I absolutely HATE when kids are made fun of by other kids, especially older kids.
I think and know that making fun of someone who might have a condition that might make them look a bit different than most kids and that THEY CAN'T HELP (emphasis on those three words) is just as stupid as making fun of them for their gender or the color of their skin. It is proven that the entire human race has an instinct inside of them to either remove themselves from a bullying situation or to support the bully to make themselves feel higher or better than the other kid. Well, to that I say BOO, and it doesn't have to be that way. You have the power to make a decision bigger than your mere instincts. You have the capability to be a hero and step outside off your own comfort zone to stop bullying in your community. We can do this. One by one, community by community, upstander by upstander-  (don't stand by stand UP!) we can help kids nationwide. With everyone helping, it is possible. So step outside of your comfort zone, break your little instinct shell surrounding you, and make a change. TODAY. NO MATTER WHAT.
By Chase M, age 10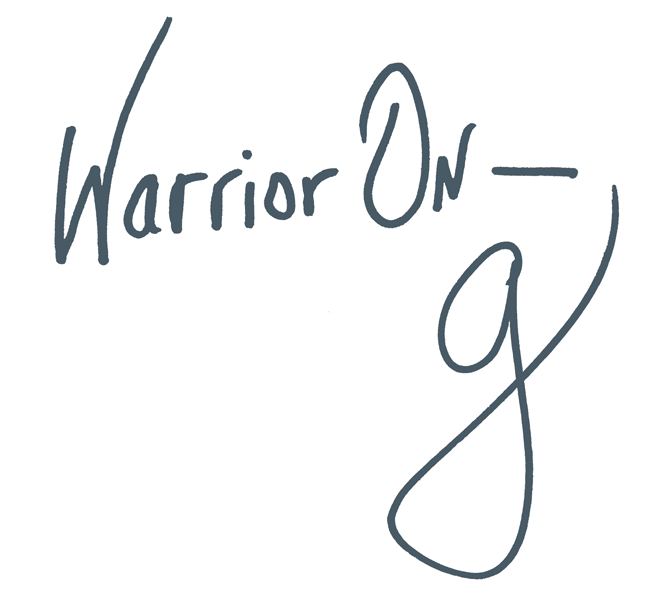 Author of the #1 New York Times Bestseller LOVE WARRIOR — ORDER HERE
Join the Momastery community on Facebook, Twitter, Instagram & Pinterest