Every day
I see or I hear
something
that more or less
kills me
with delight.
Mary Oliver
Please look at what happened yesterday. Every need was filled in one day.  Yesterday- over 600 families got what they needed for the holiday season- half received help in the form of an offering from a stranger and the other half received help in the form of the chance to make a difference for a stranger. The stories  about hearts that were touched and changed forever yesterday are pouring into my inbox like a Love Avalanche. I can't stop reading. I haven't showered since Sunday morning, because I can't pull myself away. My whole family would love if I would step away from the Love Avalanche to clean myself. But –  no,thank you. One cannot just STEP AWAY from a miracle like this. One must hold one's breath and stay inside of it for as long as humanly possible.
I thought I'd share this today. I got this letter last night, from Monkee Mama Kandra about her little girl, Gabbie. 
Hello Glennon,
I requested cards for my daughter, who at the tender age of 7, is realizing that she is different and does not quite fit in.  The most heartbreaking feeling as a parent is to see your child hurt.  She is hurting.  She is feeling alone. 
As I have spent the entire day reading, and replying to the outpouring of support of my little Monkee, I realized that I was not being honest with myself.  As a parent of a child with special needs, I feel alone too.  I never want to "complain" about my precious girl so no one really knows the heartache I feel of having a child that struggles so much.  The hours of screaming, the sleepless nights, the hurtful words, the tantrums over the simplest things  and the inability to know what is best for her makes me feel more isolated and incompetent than I felt possible.    Reading all the emails today about people who could relate to our struggles and people encouraging me to keep loving her the best way I could is exactly what I needed.  Reassuring stories of people with her disorder, offers to send her letters every month, suggestions of many children who would love to be her pen pal!  People who have been in similar shoes, kept on carrying on, and now how stories of success they shared with me.  Of all the positive comments we received today, there was one I could not wrap my head around.  So many people called me a "great mom"."  Words that I do not even consider as my daughter has a 20 minute tantrum in Walmart or gets yet another discipline letter home from school.  Words I have never allowed myself to consider.
I sincerely wrote the post to help my baby feel the love and support that I knew my fellow Monkees could give her, but I had no idea the impact that it would have on me.  Gabbie is not alone.  I am not alone.  We are loved.  We are supported.  We are understood by complete strangers. 
There are little children all over the country today making cards for my daughter while having conversations with their parents about taking care of each other.  Glitter is being preciously applied to a card of a little girl they will never know….but will impact in ways none of us can even fathom! 
My sincere thanks to all of you that reached out to us, and all the other families today.  It is truly not about the gifts or the cards, but the hope!  I have not felt this much hope for my daughter and myself in a long time (or ever!).  From the bottom of my heart, I thank you.
Signed,
Gabbie's GREAT MOM- Kandra
Then I saw that Monkee Mama Jamie posted these pics about what her daughter was doing last night. For Gabbie.
From Jaime: 
Here is my girl working hard on making cards for the Monkees that needed some card love this season. We couldn't do a lot, but seeing this, how hard she is working, and the love she is putting in has made me so happy. She may be 15, but she is a Monkee. So much love tonight.
From Jaime:
So, I feel like I need to post the finished product of Lena's card. I read it and cried this morning because she talks to her about how she didn't feel special when she was younger in school and that it does get better. She extended her love and offered to be a penpal if she wants. This magical movement is not only redefining love for us adults, who may be all hurty and now feel the love, but it is teaching our younger generation to connect outside of our shells and that we do all belong to each other. I am still feeling it today, Sisters.
**********************
Do you see? THEY ARE WATCHING. THEY ARE DOING. And so we are not just changing our own hearts and the hearts of strangers the world over- but OUR KIDS' hearts, too. They are living in a world where Sistering On is just a given. They are believing and living the truth that We Belong To Each Other. What is that going to MEAN for the future of this world??? It's big, you guys. The little acts of love that your families are doing in your homes are adding up to something HUGE. It's a Reloveution. It really is. I cannot BELIEVE we get to be a part of this. It's an Extreme World Makeover.
I LOVE YOU PEOPLE. I LOVE YOU LOVE YOU LOVE YOU.
And I keep thinking…I became an addict when I was just a little older than Gabbie -largely because I felt like I was the only one who felt "different." What if I'd had a Lena, someone MY AGE, to promise me that I wasn't alone, and that it would get better? I don't know, but I have holy goosebumps that will not go away.
G and TWMF
PS. We're still at it, of course. Your donations are still pouring in for the Holiday Hands General Fund.  As always, we are an official non-profit organization with an ALL VOLUNTEER board so that every penny donated can go from your heart straight to another. The board is going through the extra holiday requests we've received during the last 24 hours, getting more information about them, and then your funds with the needs. We will make this Love Money go as far and wide as humanly possible- and then next week we will tell you where every penny went -you will read the STORIES. BECAUSE WE NEED STORIES. STORIES ARE EVERYTHING. Thank you for writing a really, really great story with us.
PS. Here's our girl, Gabbie and her GREAT MAMA, KANDRA.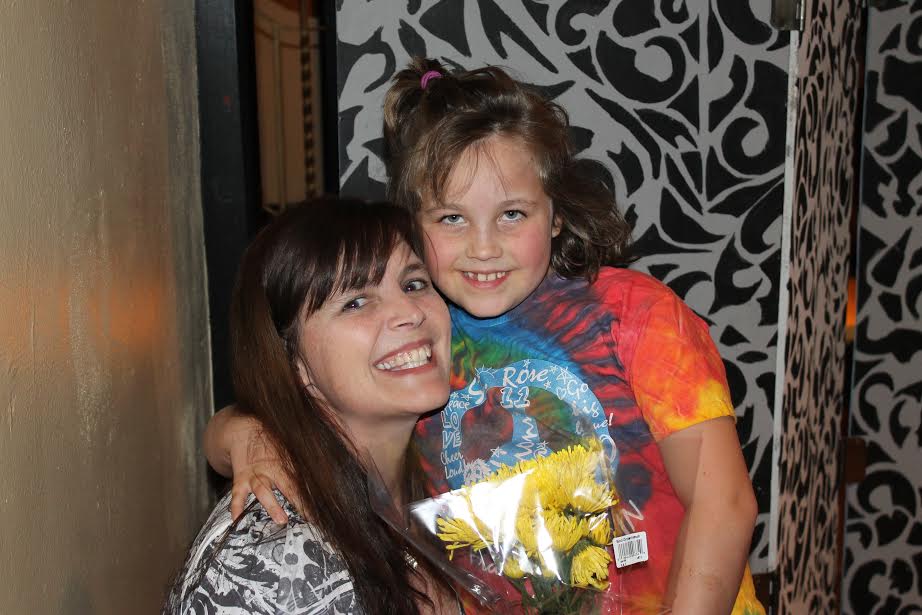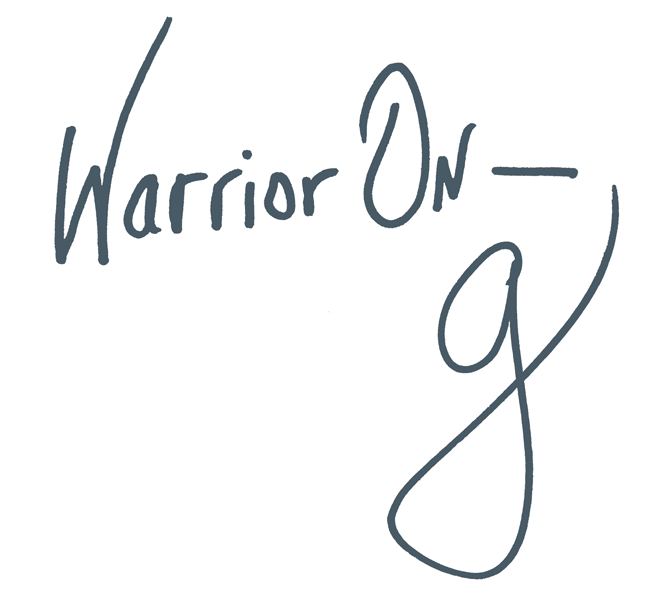 Author of the #1 New York Times Bestseller LOVE WARRIOR — ORDER HERE
Join Glennon on Facebook, Twitter, & Instagram