Dear Glennon,
This morning I arrived early for a meeting with a client, so I decided to sit on a bench outside the restaurant where we were meeting and wait.  After sitting for a few minutes, a man came and sat down next to me. He seemed about my age, wearing jeans, a winter coat, and running shoes.  He was holding a hand full of matchbox cards.
When he said, "Hello my name is Jonathan" in a quick, monotone voice, I knew that he had some kind of mental disability.  In the past, a situation like this would have made me instantly uncomfortable.  Thoughts would have raced through my mind like "I have no idea how to talk to someone like this," "What if someone sees us and thinks I'm crazy?" "What if he's not safe to talk to?"  All of those would have been normal, first-reaction thoughts for me before I began reading your blog.
Having followed you for the past six months, however, I have a much different view of those around me. This shift in my view of the world became apparent to me as I heard myself say, "It's nice to meet you, Jonathan.  My name is Amy," followed by "Isn't it a beautiful day today?"
We chatted for the next few minutes about the clouds in the sky, his matchbox cars, where we came from, and where we were going.  When we ran out of things to talk about we sat quietly for a bit.  Then he reached out for my hand and held it, but not inappropriately… more like a child would hold the hand of a friend.  And so, instead of pulling back and walking away, or into the restaurant, or somewhere (anywhere!) else, I told myself "We belong to each other" and I sat with him, holding his hand, for the next ten minutes until my client came.
When I said goodbye, he said to me, "Thank you.  I am lonely."  Those five words have haunted me all day.
I was so grateful for the opportunity to stand in the gap today for someone who most likely feels loneliness on a much deeper level than I ever have.  It was an experience that I won't soon forget.
Thank you, Glennon, for your thoughts and your words.  They have been powerful in my life and I am truly grateful.
Warmly,
Amy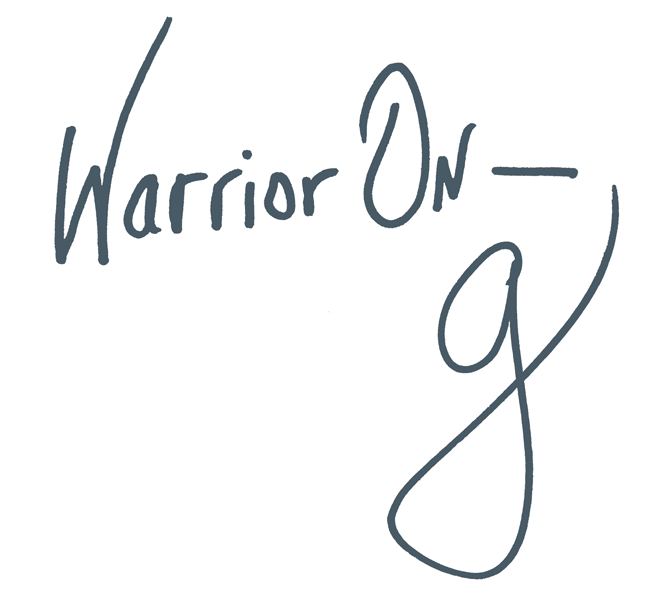 Author of the #1 New York Times Bestseller LOVE WARRIOR — ORDER HERE
Join the Momastery community on Facebook, Twitter, Instagram & Pinterest