ASK NOT WHAT YOUR BLOG COMMUNITY CAN DO FOR YOU- but what YOU CAN DO FOR YOUR BLOG COMMUNITY!
It's really hard for me to be vulnerable enough to say to you – if we want Momastery to continue to exist, we need to take care of it. Today, for the sake of this precious place and my team and all of us- I'm going to set aside my insecurity and be bold. Friends- today I am asking you to support your Momastery. My goal is that eventually, we will generate enough money to allow Momastery to pay its own operating costs. I'd like to attempt that without running ads. If this is a place that feeds you- feed it back, please.
Here are three easy ways to support your Momastery community:
FIRST – PASS IT ON! [And knock out that holiday shopping list before December hits!]  For a limited time, I will personalize copies our New York Times Bestseller CARRY ON, WARRIOR. I will send the personalized books you order directly to your doorstep in plenty of time for the holidays.  Give a one-of-a-kind gift to a friend, sister, stranger, child's teacher, yourself and anyone else who needs to remember that She Can Do Hard Things this holiday season. The books are $29, which INCLUDES shipping & handling.  ORDER NOW – we don't have many copies available for personalization! ***UPDATE*** All of the books available for personalization have sold out.  THANK YOU!!
SECOND – HEAD OVER TO THE NEW MOMASTERY ZAZZLE STORE AND DO SOME HOLIDAY SHOPPING OR PICK UP SOMETHING SPECIAL FOR YOURSELF!!! This place is so cool!! In addition to home goods and some fun accessories, we've added designs for shirts and kid's clothes, and you can pick a shirt style and color to match your favorite design.
Zazzle products go up to size 2XL, so we have some fabulous larger-size items over here at Cafe Press.  We also have a couple of remaining shirt designs here.  These three stores sell the ONLY MOMASTERY GEAR you can buy that actually SUPPORTS Momastery!  If there's something you'd like to see that's not there – let us know ([email protected]) and we'll do our best to make it happen!
THIRD – MAKE A ONE-TIME OR RECURRING DONATION. This would be amazing, friends. If you can – do it. Does this place wake you up like a cup of coffee? Does it comfort you like a mug of tea? Challenge you like a good book? If so, figure out how much you spend on that stuff and spend that here! You can give by clicking on the Donate button on the right side of this page. Every penny that we earn through these efforts will go towards paying our Momastery bills. Let's do this. 
LOVE.
G
P.S. Since today I am in the business of stepping out of my discomfort to ask for important help . . . Last night, I learned that Carry On, Warrior was nominated by Good Reads for Best Memoir of 2013.  I'm really just completely shocked and honored and amazed about that. IF YOU LOVE OUR SWEET BOOK, WOULD YOU VOTE? It'll take two seconds, and it'll make Bubba SO PROUD. So much love and gratitude.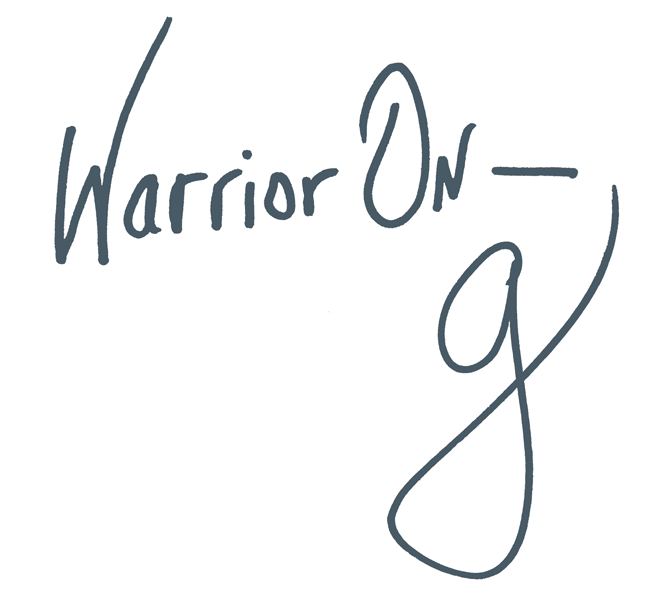 Author of the #1 New York Times Bestseller LOVE WARRIOR — ORDER HERE
Join the Momastery community on Facebook, Twitter, Instagram & Pinterest