My Women:
Why do we sweat and run and starve and hunch and bend over to take up less room –  while men sweat and lift and unfold and stand tall to take up more room?
Why do we need to be small? Why are we killing ourselves to be small? Why do we spend all of our money and time and energy to be skinny? To shrink and shrink until we are wisps that might float away? Why do we want to float away? Why do we want to disappear? Why don't we believe that we are worthy of the space that we occupy? Why don't we just assume, insist to ourselves and others, that we are worthy of the air we breathe and the food we eat and the wine we drink and the words we speak? Why do we constantly give away our power and our turn and our arm rests? Why do we refuse to give ourselves the right to have feelings and opinions and make mistakes and try again? Why do we care more about what we look LIKE than what we look AT? Why do we think it's more important to make ourselves "beautiful" for others to look at it than it is to make the world more beautiful for us to look at? Why do we look down at the scale and ask it: HOW SHOULD I FEEL TODAY?
I'm emotional and a little angry this morning after watching this this brutal, beautiful work of genius.
I am so in love with this brave, brilliant poet. And I'm a little angry at myself and the world. I'm a little angry. And that's okay. Sometimes angry is okay. Angry is okay when you've spent your entire damn life trying to become as small and insignificant as possible. Even though you KNOW that's a lie. Even though you are HUGE, and you know it. But you are afraid to really be HEARD. Because since you are a woman – you have to choose between being HEARD and LOVED. And you choose loved. You have always chosen Loved. I just want to be loved. I'll give the rest up. But you are starting to wonder if that's the right choice at all. You are starting to wonder if it's a waste to choose Loved since if you make yourself Heard, you'll find the right people to love and be loved by anyway. And the thing is that you will never, ever, no matter how hard you work or how small you get- EVER make everyone love you. It's a waste of a life- that effort to be Loved by all.
And you are angry because you know that when you talk like this the response from some is: Calm down, lady. Why are you so angry?? It's said with disgust –  like angry is a dirty a word. I thought you said that LOVE WINS, lady??
And that will sting a little- it'll make you want to shrink back. But then you will remember that there are others who are crying along with you right now because they know EXACTLY what you're feeling because they are feeling it too. And those are your people. Those are your people – the one who know that the reason the saying LOVE WINS resonates is that it implies that there is a battle to be fought first.
And so you will say to the rest: REST: Angry is only a dirty word to folks who are very interested in maintaining status quo.

That is not my interest here.
My interest is this: I don't want my daughters to think about pizza during sociology class. I want them to be full. I don't want them to start their questions with: "sorry, but." I don't want them to be sorry for taking up anyone's space or time or love or attention because I want them to know that any offering of themselves is a gift, not a burden.
This is my prayer today.
Amen.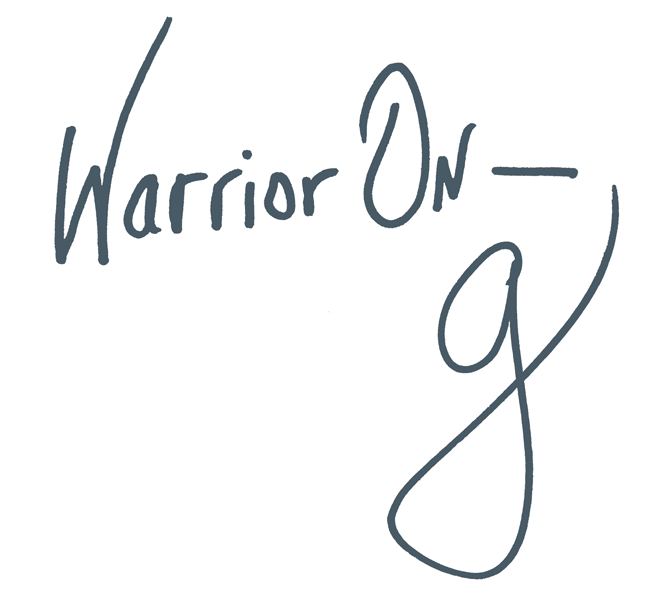 Author of the #1 New York Times Bestseller LOVE WARRIOR — ORDER HERE
Join the Momastery community on Facebook, Twitter, Instagram & Pinterest