Monkees: This is an important day!
For six years, I taught third grade in a low-income area of Virginia. Many of my students' parents worked three jobs to keep food on the table for their babies and even so, there wasn't enough to go around. So my kids came to school hungry sometimes. And the state kept wondering why some of my babies' test scores were lower than the scores of their peers in more affluent areas. I knew it was because they were hungry. They were just hungry and sometimes a little tired. Because their parents were out working double shifts and then attending community college to learn English and often sacrificing their very lives for the hope that their kids might have a better one. They didn't have the time to have big PTA events to fundraise for the school or to be home at five to make sure their babies were well fed, rested, and their homework was done. So things just got a little out of balance for my kids. They had greater needs than their peers and fewer resources to meet those needs. I always wanted to call the state and say, you know, state – fair doesn't mean that everybody receives the same exact things – it means that everybody receives what she needs. My kids have some special needs. And their needs aren't getting met. What are we going to do? What are we going to do if we really do believe that WE BELONG TO EACH OTHER?
Well, lovies. I'll tell you what Monkee See — Monkee Do does.
We love families. We love children. We love schools. We love the teachers and support staffs and the volunteers and the administrators all over the country who do the hard and holy work of helping to raise our babies. So, last year we partnered with our Microsoft friends and their incredible GIVE Campaign to make our love and gratitude VISIBLE AND TANGIBLE. Take a look.
And NOW –  It's October again. We are heading into a school of folks who need some proof that WE BELONG TO EACH OTHER.  This year we're loving on:
LYNBROOK ELEMENTARY SCHOOL!!!
Lynbrook Elementary School is a PK-6, Title I school located in Springfield, Virginia. It is a richly diverse cultural and academic learning community, with the highest concentration of English Language Learners and the second highest poverty levels in the county.  I used to pass by Lynbrook everyday on my way to teach..I remember looking at their precious school sign with the little leprechaun on it and thinking- man, wish that was our mascot. Bubba would LOVE that.
Lynbrook is an enhanced autism services site for the county. The school provides individualized educational support for more than 125 students that are identified as having unique specific and/or multiple learning disabilities needs. Students' special education learning needs include those related to autism; speech and language challenges; and intellectual, emotional, health, and physical needs. It is a school made up of kids with SPECIAL NEEDS and AMAZING GIFTS.
The school is an anchor of the community.  Lynbrook's Family Learning Center serves as a safe haven, school and community center for students and families. And, each year the staff at Lynbrook meets with every family in their homes to get to know and better serve their families and students. Lynbrook's commitment to honoring, nurturing, and educating the ADULTS of the community in addition to the kids is one of the many reasons we fell in love with it. On our visits to Lynbrook, we spoke to many parents and non-parent adults from the community who showed up to tell us that the Family Learning Center is where they learned English, job skills, and how to help their kids walk the American path of education. Many cried when they tried to explain what the school meant to them. This school is a SECOND HOME and a RESOURCE and well, sort of like a MOMASTERY for this community.
So, obviously, we're dreaming BIG DREAMS for this place. Because THAT'S WHAT WE DO.
If all of the miracles that we're dreaming up actually happen- these are the Love Projects we'll tackle with Microsoft next month at Lynbrook:
We will….
Update the Family Learning Center and make it even more helpful to families!
Create a sensory room for kids with autism and other special need!
Plant a wildlife garden as an outdoor learning space
Recreate the school's remote trailer learning areas into cozy, stimulating, wonderful learning coves!
SINCE YOU ARE A MONKEE- You're now asking: WHAT CAN I DO?
Well, this school needs STUFF and MONKEEPOWER.
If you are local: consider coming to the school to WORK ON NOVEMBER 2nd! I will be there to squeeze you as will Sister and Bubba and Tisha the whole Monkee board along with some amazing families. Turn your compassion into action and come join us for an amazing day of Monkee service! Sign up here!
If you can't come help but would still like to contribute – check out the school's wish list and send these little warriors some supplies that they need to learn and grow. Include your kids in the shopping and explain to them what you're a part of here… start teaching them early that We Belong To Each Other! Check out the wish list here!!
Here are some of the amazing pictures and quotes from Lynbrook's principal about her beautiful school and the warriors she serves!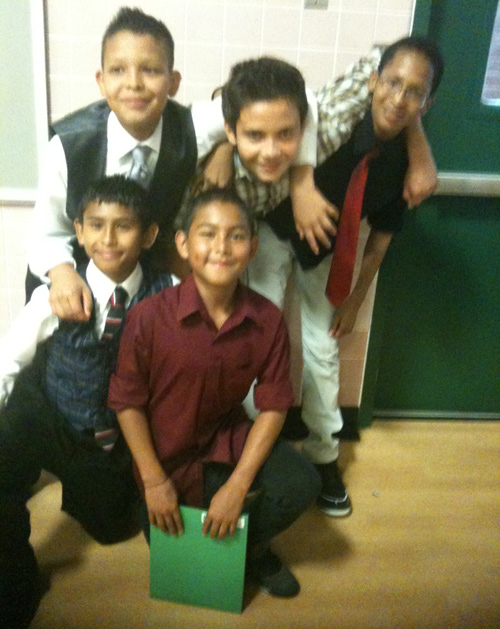 This was a pic I took at our 6th grade promotion ceremony in June. 🙂 Love these Leprechauns and I've known a few of these friends since preschool!- Principal

Erik is now a 5th grader and has both physical and learning disabilities. He often finds it difficult to be strong and persistent with physical and academic tasks. With significant support to meet his needs, Erik is developing physical, social, emotional and academic strengths and resiliency every day.- Principal
Here is part of our Lynbrook June 2013 Parents as Educational Partners FLC (Family Learning Center) graduating class! – Principal
JOIN US! Help us prove to these little ones and their kind, brave teachers that LOVE WINS!
Love,
The Whole Monkee Family!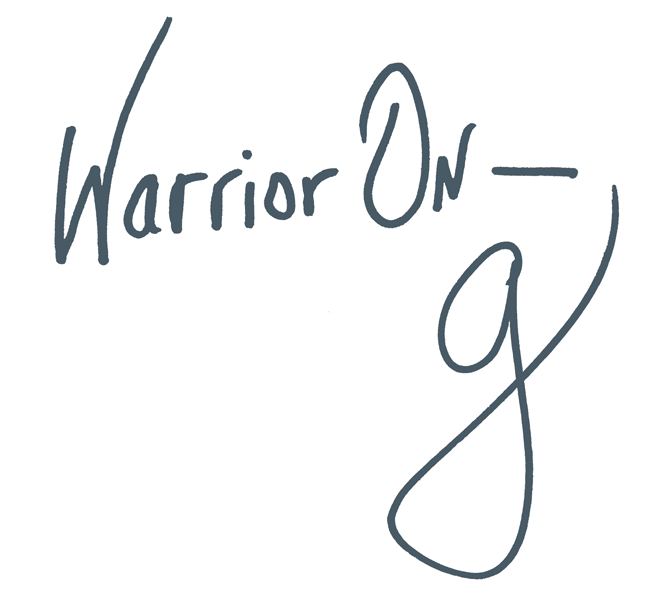 Author of the #1 New York Times Bestseller LOVE WARRIOR — ORDER HERE
Join the Momastery community on Facebook, Twitter, Instagram & Pinterest