Friends, Romans, Countrymonkees. Lend me your ears.
Over the weekend, our Monkee crew became 100 thousand strong.  This is important because it means there are 100 THOUSAND other people out there who:
Believe Love Wins, We Belong To Each Other and that together, We Can Do Hard Things.
Wish to quit making marriage and parenting and LIFE harder by pretending these things aren't hard.
Are not offended by constant overuse of CAPITALS AND BOLDS AND ITALICS!!!!
100 THOUSAND MONKEES!!! WOOOOOT! WOOOOOOOT!
Today, we are celebrating in a few ways.
First – we are not cooking dinner. Cereal and bananas for all tonight. Perfect.
Second – our wonderful publisher, Scribner, has discounted the e-version of Carry On, Warrior for a limited time. It's less than FOUR Dollars! Go get it!  Available here for Kindle, Ipad, Iphone or the Nook!
Third –  Our Pass It On T-shirts are just TEN dollars for the next few days!!! If you'd like to support Momastery (NOT ME- I don't receive a penny from selling merchandise on this site. It will all go toward maintaining Momastery. I say WILL GO, because we haven't broken even on these shirts yet), THEN GO BUY ONE or THREE, Monkees!  I wear mine as jammies almost every single night! Be cozy and support the place that supports you!
Lastly — AND MOST IMPORTANTLY — TOMORROW IS THE DAY! TOMORROW IS LOVE FLASH MOB DAY. Tomorrow we live like when we say LOVE WINS – WE MEAN IT.  TOMORROW WE LIVE LIKE WHEN WE SAY WE BELONG TO EACH OTHER– WE BELIEVE IT. TOMORROW WE DON'T JUST SAY WE CAN DO HARD THINGS- WE ACTUALLY DO HARD THINGS.
Now listen – there is so much planning and vetting that leads up to these Love Flash Mobs that it has become completely necessary that the families we are mobbing know about the Flash Mob far in advance. Which means that tomorrow – four families will be waking up early and watching our mob with hopeful hearts and sweaty hands to see if their prayers for their children will be answered. Even writing that sentence makes me want to throw up a little. It's okay.
PLEASE SHOW UP, MONKEES. RECRUIT TODAY. Think of your Monkee-est friends and send them the below links to our previous Love Flash Mobs. WE WILL NEED ALL THE HELP WE CAN GET- and the good news is that people LOVE to be invited to beautiful things. Be bold and brave and generous and invite your people. While you do that, I will be at home sweating and praying and doubling my Lexapro.
FAITH AND SWEAT, People. Actually, Faith and Sweat and Lexapro. The triple threat. That's what will get us through. I love you so much, Monkees. I'm honored, just honored to serve as a Love Warrior alongside you.
SEE YOU TOMORROW AT NINE AM. MEET ME HERE AND WE'LL SET THE WORLD ON FIRE.
Love,
G
P.S. Taste of prior Love Flash Mobs:
Project Home Indy:  Here and Here
Van-tastic Mother's Day LFM: Here and Here
The Croyles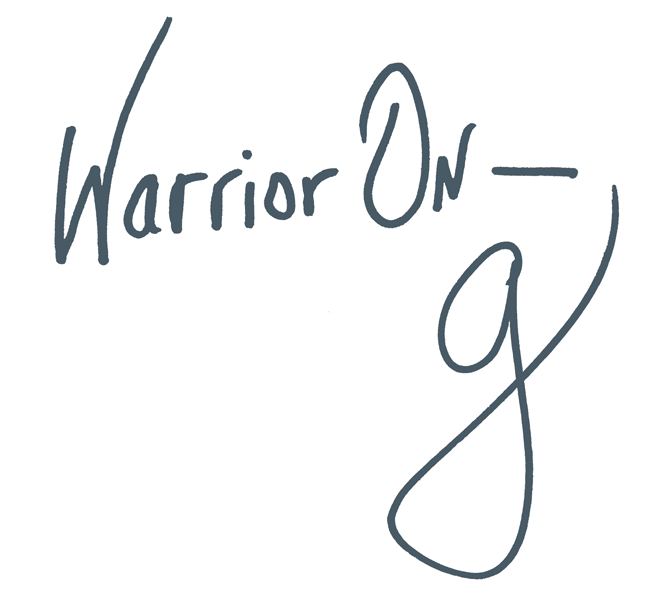 Author of the #1 New York Times Bestseller LOVE WARRIOR — ORDER HERE
Join the Momastery community on Facebook, Twitter, Instagram & Pinterest