At the San Francisco book signing, a woman approached me and smiled. I smiled back. I usually go in immediately for THE HUG but something told me to hold back for a moment. This woman looked me intently in the eyes and said, "I want you to know that I disagree with much of what you wrote in Carry On, Warrior."
I thought: Well, we're off to a good start.
But she wasn't done. She continued with this:
"But you and your book have taught me that I can love someone with whom I totally disagree."
I stared at her for a few long, brutiful moments. And THEN I went in for THE HUG. She's probably still a little bruised.
Because YES. That's it!!! We are never, ever –  not in a million years – going to all agree.  We KNOW that, right? So then why is our daily goal still this:
1. Keep trying to get everyone to agree with me. 
No, no, no. That's insanity! It's an actual definition of insanity – to keep doing the same things and expecting different results. When we overtly or subtly shame people (in person or on social media) for thinking differently than we do – we create more distance between us.  More distance is war, not peace! And so our goal should be less distance between us. Because the closer we get to each other, the easier is it to see our common humanity, and the harder it is to be afraid of each other. We fight when we are afraid. When we stop being afraid of each other, we will stop fighting. And so we have to conquer our own fear of each other – we don't have to conquer each other.
But we must to be gentle with ourselves about it because it's very, very hard to conquer fear. And so to help ourselves get there- we've got to take a deep breath and a leap of faith. We have to invite people to step out of their corners by putting down our guns (or words –or agendas – whatever our weapons of choice are), holding out our empty hands and saying with our words and our postures and our spirits, "I want peace so badly that I'm willing to listen if that's what it takes. I'm even willing to let you speak first. And while you are speaking I will not be formulating a reply. I will not be identifying all the ways you're wrong. I will be considering all the ways you could be right."
I'm really not sure that peace is something we can fight each other for.  I afraid it might be something we have to shut up a little for.
Shutting Up,
Glennon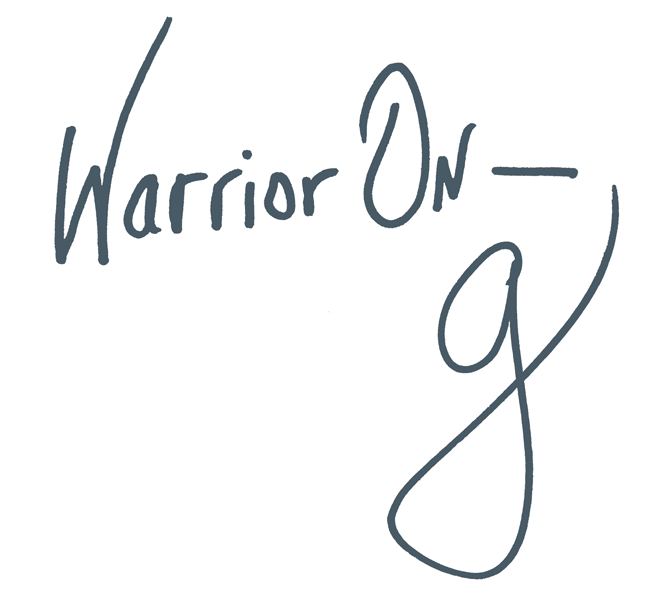 Author of the #1 New York Times Bestseller LOVE WARRIOR — ORDER HERE
Join Glennon on Facebook, Twitter, & Instagram