It's a really, really Big Day.
A year and a half ago, a physical therapist from Battle Monument School, a public elementary school outside of Baltimore, Maryland, emailed Monkee See- Monkee Do.
In her e-mail, Natalie explained that her school was made up of warrior kids and warrior teachers with special gifts and special needs.  She also explained that her school was severely underfunded and hurting. They needed everything. They needed new paint, a new accessible apartment to practice life skills, supplies, and –most critically – new technology adapted for their students. She told us how her students deserved the best, and they didn't have it.  We at MSMD wanted very much to give those warriors what they deserved but we didn't have any idea how we could possibly meet the enormous need.
Six months later, a manager from Microsoft e-mailed MSMD. Michelle told us about the company's GIVE campaign – through which Microsoft employees donate hundreds of thousands of hours and millions of dollars each year to benefit communities in need of their time, talent and technology.   The company then matches the employees'contributions and celebrates the projects every October through miracle-making events of service. Michelle wanted to make a difference.   And she wanted her Microsoft group to reach out to the community through MSMD, because she's a Monkee and she believes in what we do. Michelle said, if we could use it, she had time, talent, technology and funding to offer.
Ah, we said. We've been waiting for you.
The most revolutionary thing you can do is introduce people to each other.
Microsoft, Meet Battle Monument School, we said.
After months of faith and sweat from the Microsoft and MSMD and Battle Monument teams, here's what happened (in a five-minute video summary form):
And guess what? It's going to happen AGAIN.
We're going to partner with a school whose students and teachers don't yet have what they deserve.  And we're going to come together to FIX THAT. Microsoft and MSMD and YOU.
WE NEED YOUR HELP. WE WANT YOU TO HELP US SPREAD THE WORD AND FIND OUR SCHOOL.
Be Natalie. Be Michelle. Be Revolutionary.  Be part of the brutiful, important story that will unfold throughout the next three months and culminate in a miracle-making event in October. BE A MICROSOFT + MSMD MIRACLE MATCHMAKER.
Here's what you can do if you know of a school that could be our match:
1)   Review the Guidelines below so you can be sure that the school is a possible match and to be sure you follow the Guidelines in completing an application.
2)   If the school is a possible match, complete the on-line Application. We won't be able to consider a school unless we have a complete Application, so don't leave your information in comments or send us an e-mail, please complete the required application form.
3)   Submit the Application no later than Monday, July 22.
Here's what you can do if  know of a Warrior School that is outside of our match guidelines:
INTRODUCE US!  There are thousands of Warrior Schools across the country doing seriously hard things together, everyday, with a lot of love and very few resources.    We want to spread the word about these schools so that local Monkees can have an opportunity to reach out to support these schools with small things and great love.   Please send us an email to:  
[email protected]
, and tell us the name and location of the school, and a little bit about the school and what it needs most.
Here's what you can do if you are not familiar with any particular school in need:
SPREAD THE WORD!  Share this post, e-mail your friends, facebook it, tweet it, pin it, or whathaveyou it.  We have faith that with the Momastery + MSMD community, we will find the Miracle Match, we just need your help to get there.  And we also need your help spreading the word so that we learn of all the Warrior Schools across the country that deserve some support.
Guidelines:
The school must be within 30 miles of Reston, Virginia.  (The Microsoft group we are working with is based in Reston, Virginia. Because we have over 100 volunteers working for the school in very hands-on ways, requiring many trips to the school, it is necessary that the school be accessible to our incredibly generous partners at Microsoft.)
The school must be one that serves students with atypical learning challenges (students with intellectual, cognitive, learning or physical disabilities), but it can be a program that is within a school for students with typical learning challenges.
The school can be a public, private or charter school.
An administrator at the school must approve the submission of the application.
The school must be available for a site visit to the school by MSMD and Microsoft representatives to access needs and opportunities on either Thursday, July 26 or Friday, July 27.
If you do not know the answers to some of the questions on the Application, call the school to obtain the information.
MSMD must receive a complete Application for the school no later than Monday, July 22 in order to be considered for the opportunity.
Be a Miracle Maker.  Be Revolutionary.  Introduce us.
Love,
G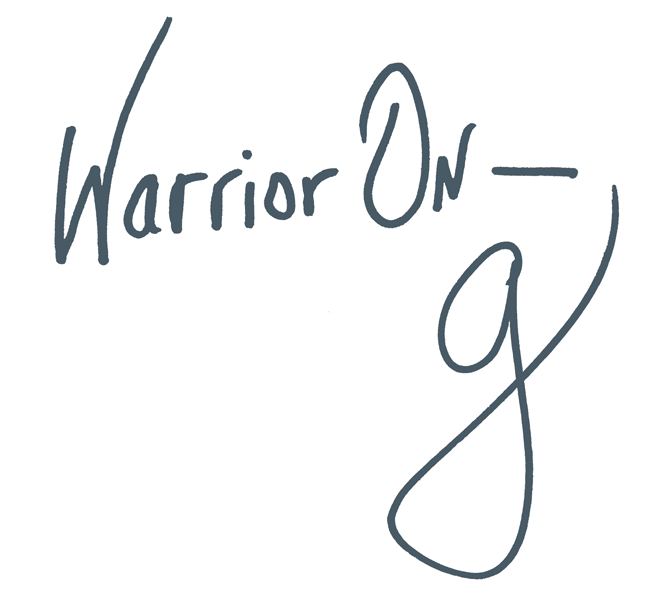 Author of the #1 New York Times Bestseller LOVE WARRIOR — ORDER HERE
Join the Momastery community on Facebook, Twitter, Instagram & Pinterest