Prodigal daughters are my favorite people on Earth. Tara's life suggests that they might be God's favorite, too. You are loved.
***********************************
I sat up straight with my hands clasped in my lap, nervous sweat dripping down my back, as the three men explained things to me behind the closed office door. "If we choose to offer you admittance, and should you in turn choose to come to our Christian college, you won't be allowed to date any of the boys on campus."  I looked around and wished I had not come alone. I said nothing and stared down at my silver cross ring, sitting on my wedding ring finger. "We will have a big problem on our hands if one of these Christian boys goes home to tell his parents that he is dating a divorced, single mother. That is not going to be okay." Their words burned.
Later that same year, during my third earnest attempt to go back to school and finish my undergrad degree, I sat in yet another admissions office at yet another Christian College campus. "What do you think you want to choose as your major?" she asked.  "Well, I'm not totally sure. But, I think I might be able to connect with teenagers on some of their struggles. I wondered about Youth Ministry."  Then came the dreaded pause.  "I don't think there are churches that will hire you as a divorced single mom," she regretfully informed me.
For many minutes I rocked my daughter back and forth on my shoulder as I stood and waited anxiously to speak to the Senior Pastor. He finally entered the office. "I've been coming to this church for many months. I would like to dedicate my daughter to the Lord at the next dedication Sunday."   There was an awkward silence before he sighed and said, "We don't really do dedications for unwed mothers."
*****************************
 I grew up knowing and loving Jesus. I went to summer camp and sang all the cheesy songs, and participated enthusiastically while doing all the even cheesier hand-motions. I memorized the verses and went to confirmation classes. I traveled on a mission trip with my youth group and I shared my faith story freely. I spoke Jesus speak and I understood what was expected. I planned to perform accordingly.
*****************************
 It was a mid-June summer day, exactly 24 years ago, that my "mom story" began. It was the summer between my 11th and 12th grade years of school. The day I both lost my virginity and conceived my oldest daughter is surprisingly clear in my memory, even now.
As a church girl, getting pregnant at age 17 when I understood the rules of the game was complex and filled with more doubt than hope. I understood that I had failed.  For me, it was the starting line of an eight-year long-distance running (from God) event.  Eight years is an exhaustingly long time to run.
Shame became a large part of my identity and "unredeemable" may as well have been tattooed across my forehead. I lived with a deep inner sense that my messes couldn't be undone, could never be repaired.
I walked down the aisle sucking in my pregnant tummy as best I could at age 17. Our daughter was born three months before high school graduation. Later, things got bad. I was unfaithful. We divorced after three years.  I partied and searched for love and acceptance in all the most predictable and terribly wrong places for many years.  Promiscuous.  I was for sure that.  I learned of my second unplanned pregnancy a few months before I turned 22.  I considered abortion. I considered adoption. I considered suicide.
I gave birth to my second daughter after Thanksgiving and I hated myself for being a single mother of two. I believed myself unlovable, unworthy, and honestly, just wrecked.  Like, there-is-no-fixing-this wrecked.  I carried the heaping bags of shame, one on each shoulder, everywhere I went.  At the jobs I held during that time and as I met new people, I would never tell them more than a tiny piece of my story. Some friends thought I had no children, some knew about one. It got confusing to remember who knew which Tara.  I hid from people. I lied. I vividly remember the place I was when something snapped. I was sleeping with a guy that I wasn't even slightly attracted to on our first date and thinking to myself, "You don't like this guy and he certainly doesn't like you. Do you know his last name? Why do you keep doing this to yourself? Stop this. Get up. Leave. Leeeeeave."
I didn't leave that night, but the words that echoed in my head did not cease. I called the counselor I had seen a few years back. I needed someone to know the details of my bad habit of doing things that made me feel terrible, but not knowing how to stop.
I needed someone to help me find the old me. The new me. A different me.  One that I could love.  The one that God loved.
Those first counseling appointments were toilsome. Facing the pain I had caused others and myself during my long-distance run was difficult and required new levels of honesty and vulnerability. Living with consequences and choosing to own my part was neither smooth nor easy.
The thing was – God already loved me; I just refused to believe it.  I was listening to myself.  I was saying, "You are dirty. You have messed up too badly", and "This is unforgivable". I was listening to other people. The ones that said, "Unwed mothers don't date our Christian boys", and, "A church won't hire you", and "We cannot dedicate your daughter".
I was determining my worth, my forgive-ability, and my future, from a position totally void of all kindness, truth, or grace.  I was thinking I needed to fix it all and make it look perfect so that I could show myself again. I was desperately in need of courage to do the hard things.  For me, the hardest thing was to forgive myself and believe that God still loved me; I needed to believe that healing, and maybe even redemption was possible.
I don't have the exact formula for this difficult assignment of beginning to believe in the possibility of healing. I just know it requires listening to the voices of those that love you. They are out there. They are waiting to be heard, waiting to be believed. It probably also requires giving grace to the old men at the college campus that are worried about losing the endowment fund when you date their Christian boy. That is not about you. That is about them. It is understanding that the church is filled with humans, and sometimes humans say and do hurtful things. They mess up too. They always will. And that's okay.
It for sure requires that you know this: God does not require that you fix yourself and then come to Him. The exact opposite is true. Come now, come quickly, and come broken and horrifyingly messy. Please, just come.
Most importantly, the formula must include learning that God Himself says nothing can separate you from His love.  His love is hope. It is also remembering that He ascribes unconditional and unsurpassable worth to each and every one of us. That means you, promiscuous girl. That means you, alcoholic teenager. That means you, raging mother. That means you, adulterer. That means you, liar, cheater, thief, addict, and whore. That means you, Tara.  That means you, dear reader.
*****************************
Tara's two unplanned daughters are a living, breathing, dancing, testament to God's goodness and grace. His splendor and mercy is evident in their lives. They are currently 23 and 18 years old.
God's lavish love and healing eventually meant Tara stopped choosing the wrong guys. Tara has been married to her gentle, best friend Troy for 15 years. Five more children have joined their family by adoption and birth. God now allows Tara to work closely with hurting, young, poor, scared and pregnant moms in Haiti. The entire Livesay family has been learning, changing, messing-up, and growing while working in the areas of love, hope, and Maternal Health with Heartline Ministries in Port au Prince, Haiti for the last several years.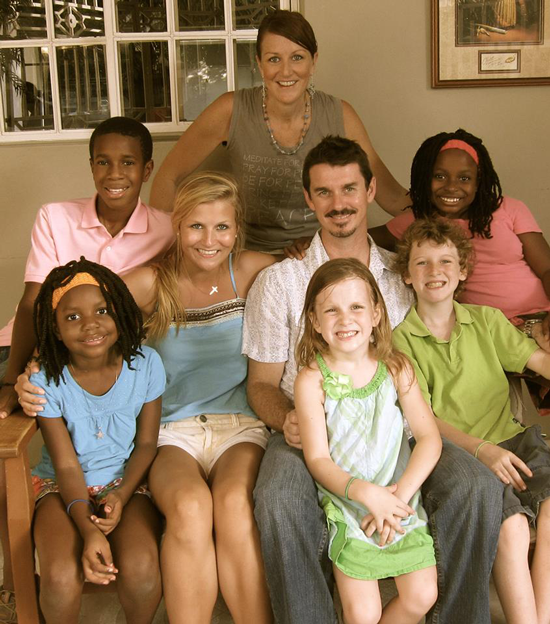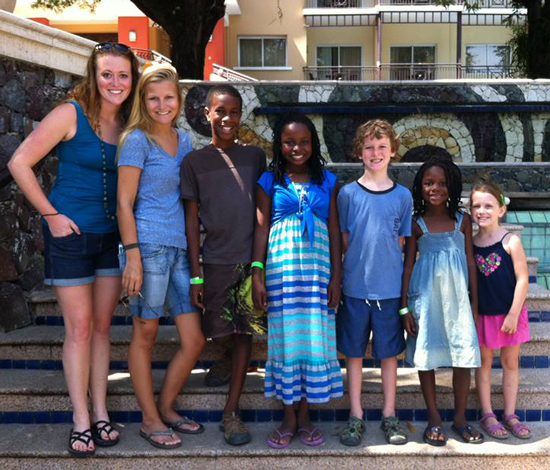 You can find them at:
Blog: www.livesayhaiti.com

Twitter: @TroyLivesay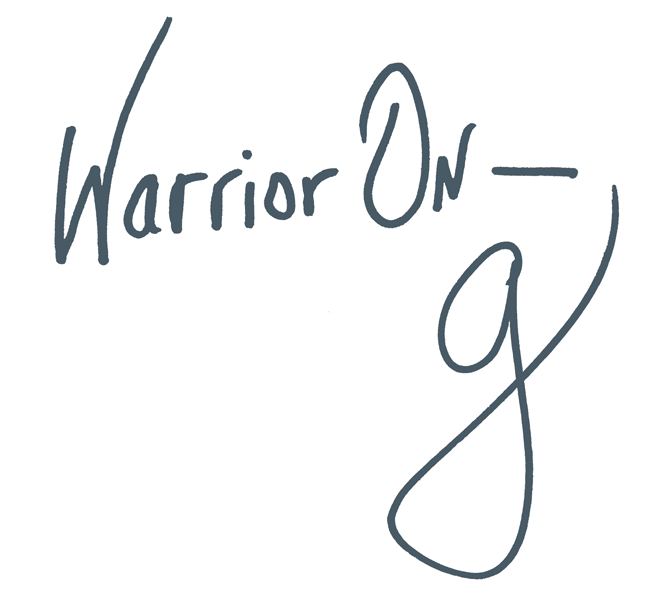 Author of the #1 New York Times Bestseller LOVE WARRIOR — ORDER HERE
Join the Momastery community on Facebook, Twitter, Instagram & Pinterest