A Momastory today from Chrissy . . . a mama who is blowing minds and opening hearts.
 *********************************
 I'm awesome at failure and adversity. I've learned the skills to feel at home there, because I had to.
I feel the blow, I assess the situation, I curse, I cry, I attend my own little pity-themed party… and then I pick myself up and breathe life into the wreckage. I analyze. I learn from it, and then I become a sponge for perspective –  turning over every single rock looking for inspiration…
I've even gotten inspiration from Yoda…
You must unlearn what you have learned.
You will find only what you bring in.
Try not. Do or do not… There is no try.
However, I am absolutely petrified of success. I'm more afraid of success than I am of failure. I'm afraid of sucking. I'm afraid of doing the wrong thing. I'm afraid of letting you down. I'm afraid of letting me down. I'm tightly wound and often unforgiving of my own shortcomings…I'm working on it, Friend…
When Glennon asked me to do a guest post on Momastery my initial thought was ABSOLUTELY NOT– even though earlier that day I would have thought it to be a dream come true. I could think of 1,000 reasons why it was a terrible idea. . . and then suddenly there were tears in my eyes because I thought of 2 reasons why I could and would write a post…
These are my boys… Greyson and Parker. I'm positive they came to Earth to teach me about Life…I'm also positive I am meant to share these lessons with others.
Almost 2 year ago we realized my now 4-year-old son Greyson had Autism- which we prefer to call Super Powers. When I first realized it was autism, a part of me died. I couldn't stop it or stay up all night to fix it and I didn't know what to do or where to begin. I was so scared. I was so angry. I was so inexplicably, unbearably sad.
I had irrational thoughts. I remember thinking- I wish Greyson had cancer, then there would at least be the possibility that it could go away. Some days I wanted to die – I wouldn't have killed myself- I just secretly wished that maybe a truck would hit me and make my constant thinking and heart pain go away.  I wanted to lie in bed all day and cry- but I had Grey and a 4-month old baby named Parker to take care of and unfortunately had no family around to help. So every day I got up and I got out of bed and I breathed in and out all day long… and it was unbearable.
I scoured the Internet for words that would tell me that Greyson was going to be okay- and equally as important- that I was going to be okay too. I was afraid I was never going to laugh again. I would Google late at night until my eyes burned and everything I read left me with a sickening and thick fear in my stomach about the new world I was entering.  I read that I was the only one that would advocate for my son. I read that my marriage would suffer and we would go broke from the expenses. I read that the world is ignorant about autism – that my life would be filled with therapy and struggle.
And now I can tell you that some of those things are true some of the time.  But more importantly I can say that this journey has reinforced my belief that people are good and willing to help. The world is filled with sisters and friends eager to lend an ear or a hand. I've worked with many teachers and professionals willing to advocate on our behalf. I can honestly say amidst the raw and sad- I have also never felt so alive. So purposeful.  And I've realized it's not the circumstances that kill us- it is the sad. And my heart aches for the people who are walking around already dead from the sad. Waking up every day and going through motions and calling it Life. If you survive the circumstances…don't let the sad get you.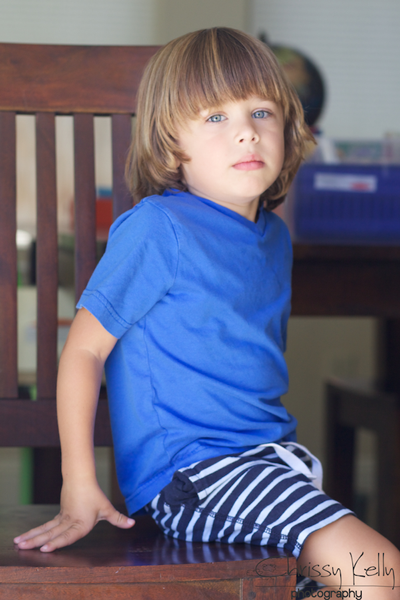 And after I mourned the typical Greyson that never existed in the first place, I realized it was up to me to write our families life. Our pages were blank and I was going to fill them with kindness and goodness and hard work and love. There are moments when I feel sad, when I feel scared that I am not doing it right, moments I feel not enough, moments when I am tired and I just want to give up- but those are only moments…they are not forevers.
It's funny- the life I mourned when I realized Greyson was on the Spectrum…The one where he was social and popular, he was the Captain of the football team, a straight A student- Guess what? I was none of those things for my parents, and they still loved me, they still gave me a great life and they still got the chance to brag about me to their friends.
And one day along our journey my hands stopped constantly shaking…I stopped putting the juice in my purse and my iphone in the fridge; previously unable to concentrate with a heart so devastated…I stopped bursting into tears anytime I thought about our future…And although I didn't know what to expect, I just knew with an honest certainty that we were going to be okay.
And what an outrageous, remarkable, painful, eye opening- and most of all beautiful two years it has been. Glennon would call them brutiful, and she would be right. And since the realization that Greyson was autistic, we have also realized that my now 2 year old son Parker, has Super Powers too…
Being a human is hard. Being a human responsible for other little tiny humans is crazy hard. Whether your children are typical (the opposite of autistic) or autistic- it's a hard gig. Like you- we have some really amazing moments and some really difficult ones. I don't put a lot of focus on the what ifs of our future. I just focus on the moments. I'm realizing life is made up of moments… simple moments… moments strung together. Happy, silly, sad, hard beautiful moments… MOMents… It's no surprise to me that the word Mom is snuck in there.
My memory is horrible- but when I was 18 I can still vividly recall getting my first pair of contact lenses. I remember walking out of the doctor's office with contacts in my eyes for the very first time. And I could see… I could see trees…like really see them- the texture of the bark- the individual leaves- the highlights and shadows and varying shades of green. It was so beautiful and I was in absolute awe…I couldn't believe that the tree's crystal clear beauty had been there all along and this was the first I was able to recognize it… Sure the contacts were hard to get used to…yes, they were dry and scratchy…they were certainly hard to put in and cost money… But I didn't focus on that. I didn't care about that– because for the first time I could finally see…
And that is how I feel about the presence of autism in my life. Don't get me wrong- I would take it away from my boys in a second. But I can't. Yes, it's hard, yes it sucks, it's expensive and time consuming and all of those things that people say about it…but for the first time I can finally see, and my eyes are filled with so much beauty that it sometimes overflows onto my cheeks…I can finally see things that have been there all along. Beauty I didn't always notice before.
I refuse to waste my entire life on sad because of stupid autism.The best thing I can do for my boys is to give them the gift of a happy me. A really and truly authentically happy me. Andy Warhol said it well..Why do people spend their time being sad, when they could be happy? Is it really that simple I wonder? Sometimes, I think it is.
I can't change the fact that my sons have autism- but I can change the world. I've got a fire in my soul to share awareness about autism.  What it looks like and feels like and sounds like for us… The more people know –the better life will be for my sons and for everyone who is different and struggles to be accepted.
I love my boys with all my heart. They are the greatest love story ever written, the sharpest love I have ever felt.  They taught me that I don't have to be perfect to be loved just the way I am. They taught me that the smartest and the fastest and the most popular and perfect is all just a mirage. They showed me that unconditional love means just that- without conditions… in the absence of perfection. Unconditional love means not allowing myself to think- if only they didn't, even for one second.
Neither one of my boys can talk. I long for the day that they call for me over and over again until I want to rip out my hair… Mom Mom Mom Mom Mom Mom Mom Mom Mom Mom Mom Mom Mom Mom Mom Mom Mom Mom mommommommommommommmmmm!!!!!!!  I want to hear their voices. But although they can't talk, their story speaks volumes. In the meanwhile, I will be their voice and I am so grateful for the opportunity to share our story with you.
So much love,
Chrissy
******************************
Chrissy is brave, honest, real and insightful. She never gives up. She's often scared, but has realized that you have to be scared to be brave. She loves so big that it sometimes hurts. She loves anyway because she believes the most beautiful of things are born from pain.
Chrissy is changing the world, two eyes at a time. She writes a heart-warming blog (www.lifewithgreyson.blogspot.com) about life with her two adorable boys on the autism spectrum.  Her stories and pictures will make you laugh out loud, cry tears of sadness and joy, and most importantly- relate. She will help you realize that life can still be amazing despite circumstances that may not be ideal.
She retail shops and runs to fix the small things, and talks to God and writes to fix the big ones.
She lives in California with her husband, Michael and sons Greyson and Parker. She loves you just the way you are, and is working to love herself in that exact same way.
You can connect with her on Facebook at www.facebook.com/LifeWithGreysonParker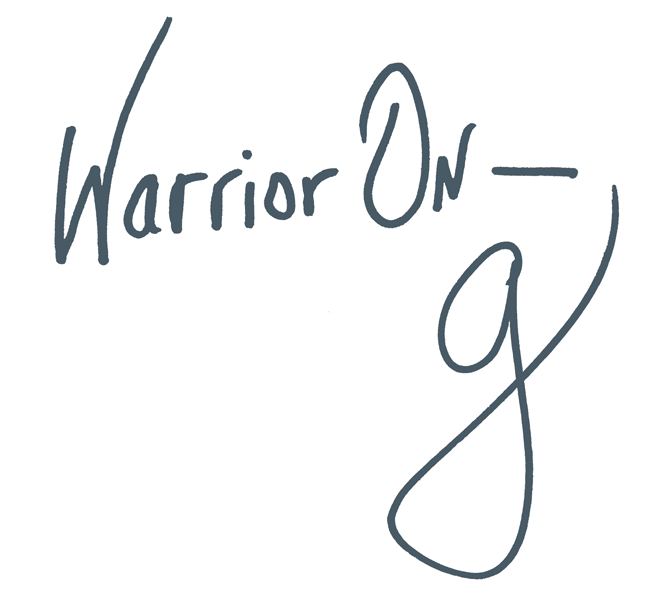 Author of the #1 New York Times Bestseller LOVE WARRIOR — ORDER HERE
Join Glennon on Facebook, Twitter, & Instagram