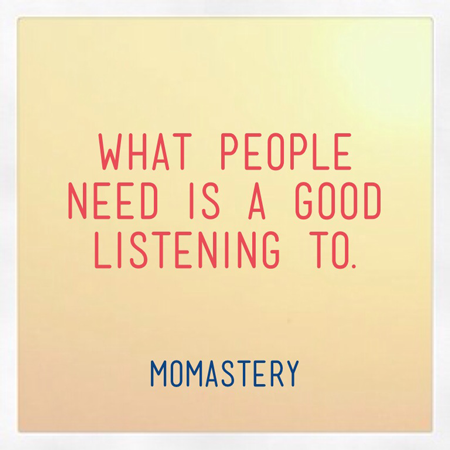 Dearest Friends,
One summer day you will wake up feeling brutiful because as soon as you open your eyes, you will remember that today is the first day of the kids' summer camp. You will feel a little brutal because: why can't you be one of those bubbles and backyard games forever! moms and you will feel a little beautiful because: who cares, CAMP!
As you get dressed you will tell yourself that you have a job in addition to parenting and that all is well and perfect because you will use this camp time to catch up on the four million things you have to do. The truthiest part of yourself will know that this responsible part of yourself who keeps chattering on about all the things you will get done today is a dirty liar. Because there are three things and they are as follows 1. Your book tour starts tomorrow 2. You look like the before picture in the Proactive commercial. 3. You are vain to the nth degree. Since the truthiest part of you knows these things she also knows that as soon as you drop off the kids you will head to the one place that you still believe holds all the secrets to life: the make-up counter at the mall.
So you will arrive at the counter and feel like a dope because: seriously, why are you here again? If they could fix your skin they probably would have done it during one of your first sixty visits. But you will sit down anyway and you will start letting the sweet woman apply the magic.
And then it will get quiet so you will say to the woman, "How are you? Are you doing okay today?" And she will try to smile but you will notice that she is trying much too hard. And so you will say, "What's wrong? Do you want to talk?"  And she will sigh and tell you that yesterday was a hard day because she has three adult children whose father killed himself four years ago. And she will remind you that Father's Day was yesterday and so it's all fresh again and how she can't see how her children will ever, ever recover from this. She will explain to you with a gorgeous, soothing accent (that you will later learn is from the Dominican Republic) that when you become a parent you give up the right to make life and death decisions for yourself. That you must live for your children. She will explain that she will never understand how her ex- husband could have done this to his children. She will share that before he killed himself he was going through his second divorce but she will add: "Divorce? Who cares? Big deal! Everybody gets divorced!" This will be the moment you will fall in love with her.
You know a little about mental illness and how it can cause otherwise good people to lose the ability to think and love right – and yes, you also know that everyone doesn't get divorced and the people who do (and don't) suffer greatly. But you will also be wise enough to know that what you know is very rarely important. And you will be listening carefully enough to know that this a time to be very, very quiet and very, very open and soft and ready and aware and empty of any agenda or judgment or knowledge or solutions or ideas at all. Because this sister has requested none of that. And so this is simply a time to be a witness. To stand witness to another sister's pain. To say yes, I see you –  yes, I hear you and –  yes, I even feel you. Yes, I am witnessing what has happened to you. And yes, it is absolutely incomprehensible and unbelievable and right now even unforgivable and there is no explanation for it on God's Green Earth. Yes, sister- I feel you. Yes, yes, yes.
She will go on to tell you that her children are all so brave and you will be doing okay until she tells you with a proud smile and watery eyes that her son called her yesterday and said "Happy Father's Day, Mama!" at which point you will come close to losing it. But then you will consider how many times this woman has had to ignore her own pain in order to console others, and you will tell yourself with gusto that if anybody's gonna lose it during this sacred session, it's gonna be her. So you will tell her that she is a bad ass, because that will be the most profound sentence you can muster at the time. And then you will panic because you will remember that this woman is at least sixty years old  and not native to America and how the hell will she know what a bad ass is?  And also you will remember that bad ass is kind of a curse. But when you say bad ass, sister will smile bigger and look down with her watery eyes and say "yes, yes. Bad ass." And you will know that this was EXACTLY the right term and you will thank Jesus silently for the bad ass tip.
And then the woman will say this. She will say,"My son – he is a reader. He is reading his way through this tragedy. It's helping him. And I wonder if you have any ideas for him? Any books about suicide that you know. I would like to send him some."
And your whole body will slump because you will not be able to believe that you are a person who has been healed by books but at this moment you cannot think of a single book about suicide.  But then you will remember that you are not only the shortest and vainest woman alive, but also the luckiest. Because you have an army of reading love warriors at your fingertips. With as many varied brutiful experiences as there are colors on the Earth.
And so you will type THIS into your little magic phone device.
And the list of hope-giving resources will start pouring in immediately. And you will thank God for the truth tellers+hope spreaders. And you will write the first ten titles down and tell this sister that you will compile the rest of the list at home and send it to her.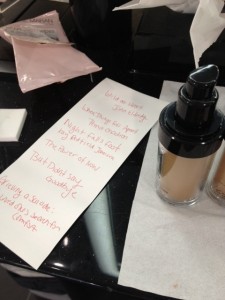 And then you will leave. You will forget the makeup you just bought. Sister will run after you with it. You will feel like a jerk for making her run on such a hard day. But then, after she hands you the bag, she'll wrap her arms around your neck and she will say, "God Bless You." And you will squeeze out, "God Bless You too, mama." And you will understand why it was that you left that make-up. To give you both one more chance.
You will get into the car and sit for a few minutes and marvel about how God can use any idiot anywhere. About how whether we're with our kids or without our kids or in an office or traffic or a makeup chair we are always RIGHT IN FRONT of somebody who needs love. And how we don't have to be dramatic about it. Because while it's a wonderful thing to do – we don't have to go to a refugee camp to serve others. The whole damn world is a refugee camp.  We are misplaced, certainly. Every person I've ever met is much too precious for this precarious place. And these "first world problems" that folks keep snarking about can still be really big freaking problems.
And about how nothing we do is really about the thing we are doing. Work isn't about work and parenting isn't about parenting and writing isn't about writing and school isn't about school and playdates aren't about playdates and shopping isn't about shopping. EVERYTHING under the sun, EVERYTHING is just an invitation to love somebody and be loved.
And you will be grateful you dropped your kids off at camp today. And you will be even more grateful to pick them up and bring them home.
***********************************
P.S. I wrote this yesterday, and now it's today. In an hour I'll head out the door for the second leg of the Carry On, Warrior KIND AND BRAVE tour. I'm ready. Because of the sister I met yesterday, I'm ready. My skin isn't, but I am. That sister helped me step back, slow down, and focus up. I am so honored to come listen and speak to you. I am so excited to meet more of my KIND AND BRAVE sisters and brothers. This revolution is my dream come true and I'll not waste another moment of it feeling anxious. Mostly because I have my meds duct taped to my person.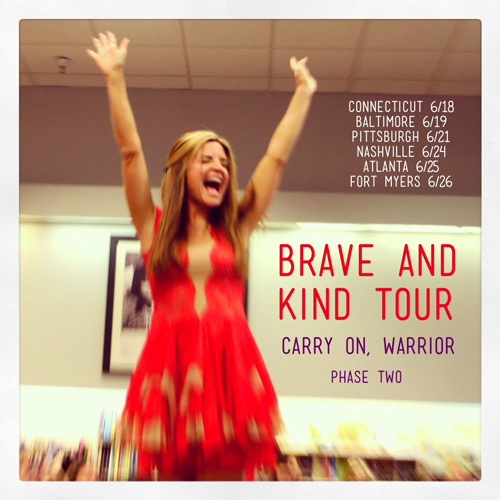 COME! JUST SHOW UP! BE BRAVE AND BOLD! LET ME SEE YOU!!!!!
AND RSVP HERE SO I KNOW HOW MANY TWIZZLERS TO BRING!!!
LOVE,
G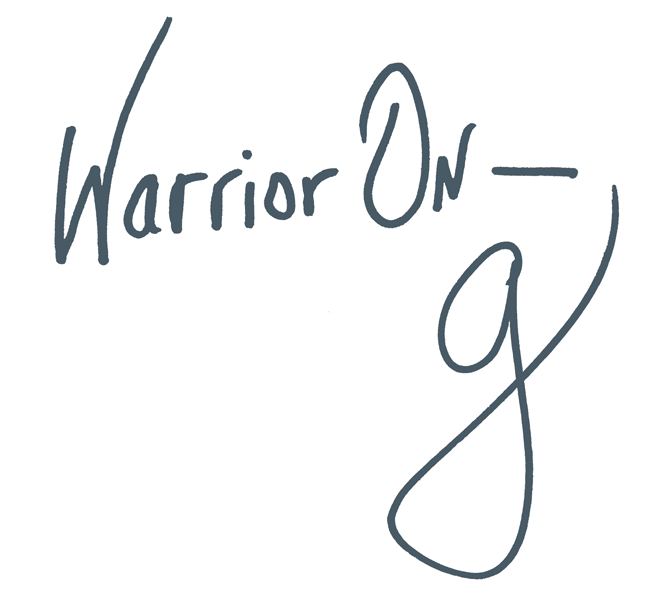 Author of the #1 New York Times Bestseller LOVE WARRIOR — ORDER HERE
Join Glennon on Facebook, Twitter, & Instagram