I've been really, really down for the past two weeks.
I know this because I'm eating like a mad woman. I'm not overeating because I'm hungry or even interested in food. When I get sad I eat like some people work or snark or run or Facebook. Like I'm desperately trying to distract myself from something I'm afraid of. Like I'm frantically trying to fill up an un-fillable hole.
I noticed that this frantic thing was happening a few days ago. Noticing is good. It's the first step, usually.
I eat mindlessly when I'm down and I get down when I'm lonely. I'm down a lot because I'm always a little lonely. I can be surrounded by people and still be lonely. It's just the way I am- I feel a little island-ish. I am both afraid of connection and totally desperate for it.
Do you know that I have 80, 000 of you but I haven't had a real live conversation with a real live friend for weeks?
I think I secretly believe that I don't NEED real live people. Like I can serve all of you here and that COUNTS as connection. Judging from my mental health this last few months- I'm not sure that's true. I actually think we might need real life time with real life people. This makes sense, I guess, but I also find it disconcerting.
I fell in love with Sean Penn during a recent interview he did from a refugee camp. He had moved there to help and was completely immersed in the people there. He was passionate and real and educated about the issues. Then the reporter asked him about his crumbling marriage. Penn paused and said, "You know, I love humanity. It's the humans I hate."
I loved him for that bit of honesty. It is so much easier to save the world than it is to save yourself. So much easier to serve the world than serve your family and friends.
I have to find a way to help myself out of this low-ness. It's been a while – it's time. So I am going to wrap this up here, and go jump in the shower. Then I am going to drive the kids to school and after I drop them off (on time!) I am going to get coffee with some other mamas from school. I am going to sit and be present and listen and share. With humans.
I am going to:
Show Up
Be Brave
Be Kind
Rest
I love you, Friends.
G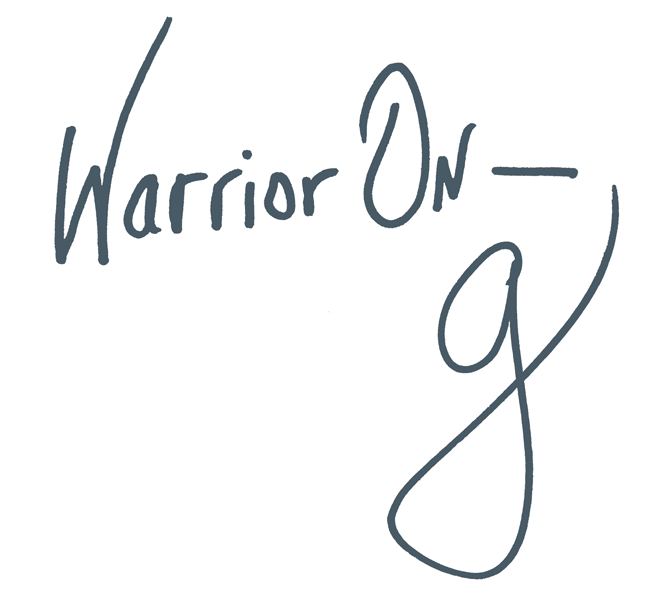 Author of the #1 New York Times Bestseller LOVE WARRIOR — ORDER HERE
Join Glennon on Facebook, Twitter, & Instagram