Ah. Monkees. Today you get to meet Heather.  Her new book, Sober Mercies, is one of my favorites of the year. Sober Mercies is BRUTIFULLY HONEST.  And you guys, Heather cracks me up. I received  this email from her last week about her media tour for the book.
Dear G,
I am getting nervous on my end, starting to tape a couple interviews already. Seeing a counselor to help with panic attacks. I once hung up on a live interview being simulcast around the country–and then ran around the house and  took all the phones off the hook.
Love,
H
I MEAN –  WHAT'S NOT TO LOVE ABOUT THIS LADY?
Monkees, Meet Miss Heather Kopp:  Monkee, friend, author, mama, recovering drunk, and Shame Slayer.
Somehow this being Glennon's blog, it seems entirely appropriate for me to start off with a confession: This is the second post I wrote for you. I wanted so much to impress you and make you like me that my first post felt a little posy to me, like I was writing instead of just talking.
What's that about? The reason I love Glennon's blog is because she's a writer who doesn't "write." It was her honest voice that first resonated with me, not her obvious talent for words.
But vulnerability isn't as easy as we can make it seem. At least, it's not for me. I'm entirely capable of using apparent transparency—Look at me telling you everything!—as a shield, a trendy trick, an invitation to make you say, Look how real she is. Sometimes, I reek of authenticity.
The reason all this matters to me so much is that as a recovering alcoholic who once lived a double life as a secret Christian drunk, my message has a lot to do with coming out of hiding and getting honest with myself and God and others.
At the heart of my story is a battle with shame and the power of a lie that told me that I would literally die of mortification if anyone ever knew my secret.
What I've since learned—and what people like Glennon and Brené Brown are so good at teaching us—is that shame is what happens when we hide, not when we finally show our faces.
A favorite passage of mine in early sobriety was this one from Psalms: "Those who look to him are radiant; their faces are never covered with shame."
The greatest shock of my life was to discover that the exposure of the very secret that I thought would kill me brought me the greatest relief. It turns out that when you give up on looking good, no one can make you feel bad.
This is part of why I wrote Sober Mercies. Because when I am determined to hide, I harm myself, and in a roundabout way I hurt you too. When I smile and pretend that I'm okay even though I had a huge drunken row with my husband last night, some part of you hears me say, "It's not okay to not be okay."
We hear a lot of talk these days about people coming out of the closet. I rejoice every time some brave person decides to risk everything on the crazy hope that people will love them as much if not more when they learn who they really are.
I was in the closet—literally—for more than twelve years. My perpetually messy closet was where I hid my alcohol inside my tall boots or wrapped inside old sweaters. I often drank there, too—standing in the dark, guzzling as fast as I could so that my husband wouldn't miss me downstairs.
It takes what it takes for most of us to come out of hiding. But here's what else I'm learning. Big secrets don't matter any more than smaller ones. It's not so much the surrendering up of salacious affairs or headline-grabbing hypocrisy that makes us honest.
What matters is one woman saying to another, "This is how I really am today. How about you?"
Let's walk in the light together, with faces unashamed.
Heather's book, Sober Mercies: how love caught up with a Christian drunk is available here. Visit Heather at HeatherKopp.com.
AND MONKEES! HEATHER'S PUBLISHER HAS GENEROUSLY AGREED TO GIVE-AWAY 50 COPIES OF SOBER MERCIES TO MONKEES!
Thank you if you entered the giveaway!
With Faces Unashamed,
Heather and Glennon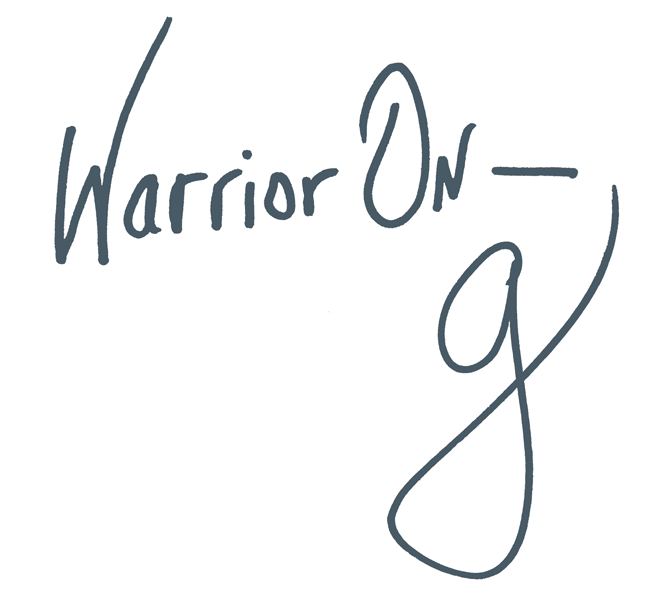 Author of the #1 New York Times Bestseller LOVE WARRIOR — ORDER HERE
Join Glennon on Facebook, Twitter, & Instagram