You guys. Someone please explain to me the allure of Pinterest.
I can't take it in. Refuse to.  I find it supremely difficult to keep a good enough home, feed my family good enough food, and dress everyone in good enough outfits without keeping a file of ways to do these things PERFECTLY and FABULOUSLY and AMAZINGLY in my mental/computer file.
I don't want to be perfect or fabulous or amazing. I just want to be good enough with a little relaxing time left over.
And here's the other thing- I've never even made my children an ugly pancake. And now folks are posting pictures of month-long projects during which they create a different pancake animal theme each morning.
And by the way, what happened to bananas for breakfast?? And why aren't you people freaking out in the morning and frantically searching for socks and lunch boxes and generally ruing the day you were born every morning like I am?
And while we're on the subject of morning . . . what's wrong with bananas for breakfast!? They're healthy, cheap, delicious without cooking, and they come with their own wrapper. That's good stuff. Are we too good for BANANAS?
Now listen, I had this banana vs "Noah's Ark pancakes" for breakfast conversation with a dear friend who eats, sleeps, and breathes Pinterest. I told her about my banana-solution-to-all-culinary-challenges thing. And she listened politely. She seemed to understand. And the next day she sent me a picture of her kids with bananas on their plates. I smiled. But then I immediately stopped smiling because  I noticed that the bananas SAID STUFF ON THEM. One kid's banana said "GOOD MORNING, HONEY" and the other's said "RISE AND SHINE, SUNSHINE!" on it. In black letters.
And so I wrote back to my friend and said "what the sam hill is on your bananas?"
And she told me that on PINTEREST she learned that if you write letters with a tooth pick on a banana peel at night, the letters will magically appear on the banana in the morning.
Do you see what happened there?
Pinterest ruined bananas.
Now we're all going to have to write NOTES on our  bananas and if we hold out, our kid will be the boring banana kid. Unloved, really.
Now. Having said all of this, I should mention two things:
Most of my friends love Pinterest. I love my friends. If you love Pinterest, I love you too. Please feel free to make my kids some stuff.
I've never actually BEEN on Pinterest. I tried once, but it said I needed an invitation to join and I felt like that was kind of snooty so I never went back.
Even so, Momastery has a Pinterest account. My dear friend Allison whipped up some of our quotes and favorite books and all kinds of inspiring, wonderful (not-panic-inducing) things and put them on there. I've never seen our account but I've heard it's lovely. You should definitely go there — Allison says it's here. I'm not so sure how to get myself there,  but if I ever do go, I'm definitely going to add some texty bananas and my gourmet nuggets.
That's all I got. There's a great article below about the Pinsanity. We're in it.
That was four things.
Pin On, Warriors.
I guess.
Love, G
P.S.  In the [P]interest of doing something kind and easy for yourself today . . . 25% off all Momastery gear!  And it's all already made!   PLUS, EVERY PENNY GOES TO MAINTAIN YOUR MOMASTERY! (When they're gone, they're gone. We must rest.).
PPS. I think the tone of this essay is a bit defeated and snarky and while I'm too tired to rewrite the darn thing I just wanted to acknowledge that.  I love you love you love you Pinteresty crafty friends. You know that right? I'm just trying to resist our culture's recent suggestion that the best way to be a good mom is through intricate crafts and expensive decor and fabulous outfits. That is ONE way to express oneself as a mother –  just not at all the only way. Perhaps I should have just SAID that instead of all the stuff about bananas and pancakes. There are a million ways to kneel and kiss the ground, and making beautiful pancakes for your babies is DEFINITELY one of them.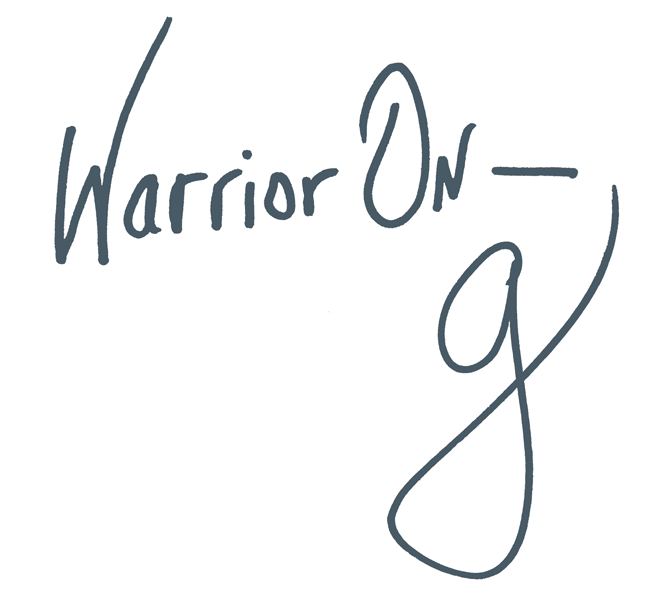 Author of the #1 New York Times Bestseller LOVE WARRIOR — ORDER HERE
Join the Momastery community on Facebook, Twitter, Instagram & Pinterest