Monkees, you're in for a treat today! Meet Julie from Rants From Mommyland. Parents Magazine just named Julie the Funniest Blogger in the Universe…or something like that – but what I love about Julie is that her heart is as big as her humor. You're just gonna love her. Monkees – Julie.
Hi and waving!
I'm Julie and I'm a Monkee. I came across one of Glennon's posts on Facebook two years ago (it was "A Mountain I'm Willing to Die On") and as I read it, I found myself sobbing in my living room. It put everything into words that I'd been unable to articulate. I shared it everywhere with wild exclamations like: "THIS! THIS YOU GUYS!! THIS FOREVER!! Fist pump of awesomeness BECAUSE THIS!!"
A couple of weeks later, after reading everything on Momastery, I sent G an email telling her how much her words meant to me and she sent me a very kind reply. I had been feeling lost. Disconnected to my faith and the need I'd always felt to be useful and good. At the time, all I was feeling was: "WHY AREN'T YOU PEOPLE FLUSHING THE POTTY?! GAH!!" and "ANOTHER EAR INFECTION – ARE YOU SERIOUS?"
Glennon's words (and your comments) reminded who I was. Strike that. Reminded me who I want to be. I felt like I'd found my Yoprah (Yoda/Oprah). Since then, Glennon has mentored me through doing several love projects on my blog and I've been so grateful for her insight. When she asked me to write a post for you while she was on book tour, I got scared. Because I'm awkward and inappropriate even when I'm trying to act like a grown up. I say curse words by accident. I was going to screw up this opportunity to talk you and offend the community that meant so much to me. Sigh… I had no idea where to start.
But here's the thing. I believe in signs. I looked up and saw one. It said "We Can Do Hard Things".* And I realized that you guys believe in signs, too. Literally. So I wrote a post for you about signs – three little signs that hang in my house.
*Underneath the "we can do hard things" sign was a post it note on which was scrawled "that's what she said". This tells you everything you need to know about me.
Okay, Here We Go….
I'm pretty open about the fact that I'm not a good parent.
That doesn't mean that I don't like being a mom or that I don't love my kids. It's sort of the opposite of that. I love them so much that if I think about too hard, I'll start ugly crying and by the time I stop, I'll look like Garfield.
But I get distracted by things like cooking dinner and my job and Facebook. I maybe say things to my kids in a snarly voice that upon further reflection, I should not have said. I try to be present and calm and nurturing but I just cannot seem to be that person every day. On a good day, I can be that person for an hour at a time. I carpe Kairos whenever I can but it can be hard to remember to do that with three kids and two jobs and one husband and assorted critters. But that's an excuse.
I like to vent about the stupid things that drive me crazy. There is debate as to whether or not venting is a good thing. That's why I started blogging, to try to put all the little things that were driving me crazy into some sort of manageable perspective. To try to turn them into something funny, so I'm forced to see the absurdity of it all and laugh about it. That's my go to – turning things into a joke.
But for a while even that wasn't working. And all the little things I couldn't laugh at were starting to gather around me in quickly growing piles of anxiety, and feeling overwhelmed, and not knowing where to start, and eventually frustration, resentment, and anger.
And sometimes it would all be too much and I would just LOSE IT. And I would find myself yelling at my kids in a voice I couldn't believe was my own. And then I would look at them, and hear myself, and feel the ripples that my loss of control caused as they washed over our home. And I would feel gut wrenching shame and regret for not showing the self-control required to be the mother they deserve.
Then the inner monologue would start: What is the matter with you? You just screamed at them to stop screaming. It is all your fault. Of course they're nasty to each other, did you hear the way you just spoke to them? You're a tyrant. You're a nag and a bully. They were perfect when you got them and you're ruining them. Ruining them.
I hate the inner monologue. If you have one, please don't listen to it. Your inner monologue is a dick. Listen to me. Listen to the small part of my brain that actually likes me. The part that I can hear if I listen hard enough.
"Just apologize for yelling. Explain why're upset. Tell them you love them. Shake it off and begin again. This time use your nice voice and remember that you're all they have."
If there was one thing that sustained me through the parts of my childhood that were unpleasant, it was the certain knowledge that my mother loved me. I knew she loved me so much she didn't even know what to do with it. That love kept me whole.
Now that I'm a parent, I get it. I get how you can love with your whole soul and still make mistakes.
So I listen hard to the little good voice. Then I do what it tells me. And that's when I can forgive myself. That's when I can start over. Every day is a new chance to do that. Every deep breath is a chance to do that. That's how I parent. I love with my whole heart and try every day to keep my perspective, to find what's funny, and to not be too big an asshole. It's so much harder than it sounds.
I need help with this. So I made a set of reminders for myself and I gave them as gifts to my children. They're ugly but they do the trick. They are three little painted signs that say three little painted words. They do not say "I love you".
Here is what they say: No Matter What.
And I took these three little signs and I hung them above the doors of their rooms, where they could see them from almost every angle. So they could see them when I tuck them in at night. Or when I'm telling them they've just made a bad choice and they need some time to think it over. Or when they're making too much noise and they have to decide between being quiet or a closed door.
Because they know that's how we love them, their father and I. No matter what. And there is no "but" associated with it. It just is and it applies to every eventuality.
When you're good.
When you don't listen.
At 3am when you're up for the fourth time.
When you're being sweet.
When you hit your sister.
When it takes you 400 tries to just go to sleep.
When you are so deep in a tantrum that you can't even hear me.
When you're angry and defiant.
When you forget to flush.
In sickness and in health.
Even lice.
When you forget every single thing that you are supposed to remember.
If you decide you're suddenly too cool to play with the toys we spent five years collecting for you.
When you hit a home run!
If you're mean to other people.
If other people are mean to you.
If you fail a class.
If you have no friends.
If you have too many friends and I hate all of them.
If you're fat.
If you're beautiful (AND YOU ARE).
If you crash our car.
If I find weed in your sock drawer.
If you never call me back and always ask for money.
If you decide to vote like your father.
Gay or straight.
If you never come home on break.
If you totally f*&k everything up.
If you do things that astound even your grandparents.
If you disapprove of how we live.
If you choose someone who is the complete opposite of me.
If I lose you.
If I'm lost.
It does not matter.
Lately, so many things seem possible. Particularly the bad things, the ones I don't want to think about. Why couldn't they happen to us? Of course they could. We must accept that the world is an uncertain place. But this one thing is certain and I take great comfort in that.
And my kids… They keep getting bigger and more complicated. They're growing up faster than I can deal with. I will not lower my expectations of them in terms of kindness, respect and hard work. This will cause problems sometimes. I'll try not to yell, but I'll probably lose my temper at some point. I will make mistakes and so will they. We'll apologize and start over. And while I'm not always good at being their mom, I will wake up every day trying to do this job better. I will never give up and I will never stop doing that, even if we are parted.
And all I can hope is that they know, as I did, that I love them with my whole heart. No matter what.
*************************
Isn't she great, Monkees? I know.  Here's the thing. Julie's not only funny, she's got a huge heart  and she's determined to use it in service of women. She's been working her tail off on a huge service project this Mother's Day. She's used her funny to create 14 awesome Mother's Day ecards for the Real World. The more these eCards get shared this week, the more money her sponsor Sweet Relish will donate to Shelter House – an organization that provides transitional housing and services for families experiencing homelessness and domestic violence. Using our talents to serve women – doesn't that sounds familiar and perfect???
Go check them out and if you love them, share them!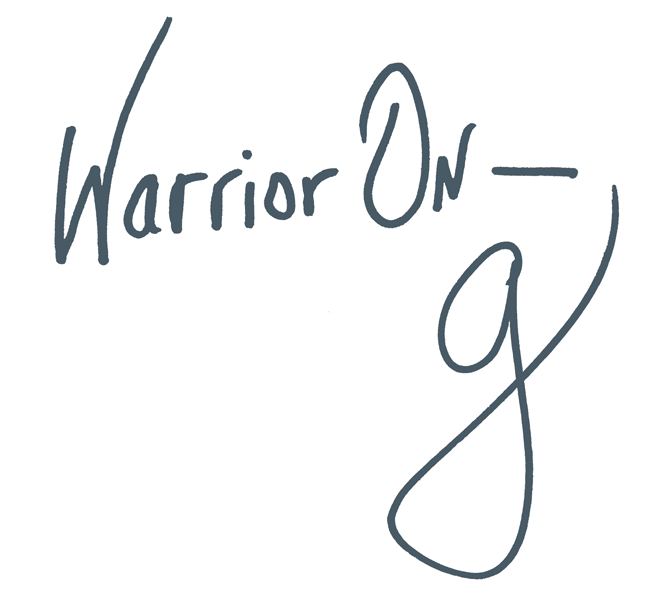 Author of the #1 New York Times Bestseller LOVE WARRIOR — ORDER HERE
Join the Momastery community on Facebook, Twitter, Instagram & Pinterest