6 am. Thirty precious minutes to write to you. I've got my coffee within reach and my puppies at my feet and silence. I'm so happy. Kairos.
I know you count on me to keep my mommy expectations fairly low, because that helps us all breathe a little better.  And after travelling the country and talking to thousands of mamas . . . I really do believe that shifting our parenting expectations might be important. We are doing a NUMBER on ourselves. It's so crazy – our generation's obsession with ENJOYING EVERY MOMENT and EACH SECOND A BONDING/LEARNING EXPERIENCE and the guilt we feel if we're not playing My Little Pony for seven hours on the floor everyday with the little ones.
My grandma Alice raised seven great kids and do you know what she would have said if you'd suggested she play My Little Pony on the floor with her kids? Let's just say you'd have found yourself on the receiving end of an incredulous cackle and an 11 am Bloody Mary to the face. Then she'd have asked you if you'd seen any of her kids. Actually, probably not the second part. I mean, she wouldn't have wanted to find them.
I'm just saying that it seems simple but maybe worth saying that while some mamas LOVE playing with their kids all day, others don't. I don't. I love a LITTLE playing and then moving on to:
YAY! What a great four minutes! Good stuff. Now you go do kid things and mama will do some grown –up things. For the rest of the day. But if you look over at me…I'll smile at you! No problem! I'm here! We just like doing different things. It's the age difference, maybe. It's okay. It makes sense.
Anyway, having said all of this – I have to admit that every once in a while I blow my own mommy mind with my own parental genius and fortitude. Last night was one of those nights.
I told you I just read Lean In, right? The most interesting part to me was Sandberg's description of the phenomenon that occurs when women become successful. As women become more successful in their careers, they become more and more disliked by others. As men become successful in their careers, they become more liked. It's not something we do consciously – decide that successful career women are unlikable- but we DO do it. It's a prejudice we have  that's been studied and proven. I'm glad I know it, because I like to watch my sub-conscious like a hawk.
My point is this- please keep that phenomenon in mind as you read what I did last night. Don't let my success sway your opinion of me.
Okay. Are you ready? Remember…it's okay to love and like a successful woman.
TA- DA!
Guess what those are???
FROZEN CHICKEN NUGGETS from the OVEN INSTEAD OF THE MICROWAVE!! Do you see what I did there?? The bag directions said something about the nuggets being BETTER if you put them in the oven (I've been blocking that part out for ten years) and so I DID IT!  GOURMET NUGGETS!
Please note that I ALSO USED ALUMINUM FOIL. I saw this on a cooking show once. I watch those shows with my head cocked to the side and mouth hanging open, in shock. They're like MAGIC SHOWS to me. Anyway- FOIL!! Not sure why we're supposed to use it- but doesn't it look GREAT??
I. AM. SUPERMOM!!!
As our friend Rachel Held Evans says..WOMAN OF VALOR!! MEEEEE!!!!!!
I posted that gourmet nugget picture on Instagram last night and during the IG party that followed – one mama told me that after going through the McDonald's drive through for her family's dinner – she ATE most of her kids' fries in an effort to create a healthier dinner for them.
WOMAN OF VALOR!!! SUPER. WOMAN!!!!!!!!!
I went to bed last night in reverent awe of the great strides and sacrifices we make for the children.
Watch that subconscious, now. Don't hate me because I'm successful.
Now today I would like for you NOT to try to be Superwoman all day. BOOOO to doing anything all day. Just notice ONE Superwoman moment and tell us about it. Just one. Can't wait.
Love You.
Carry On, Warriors.
G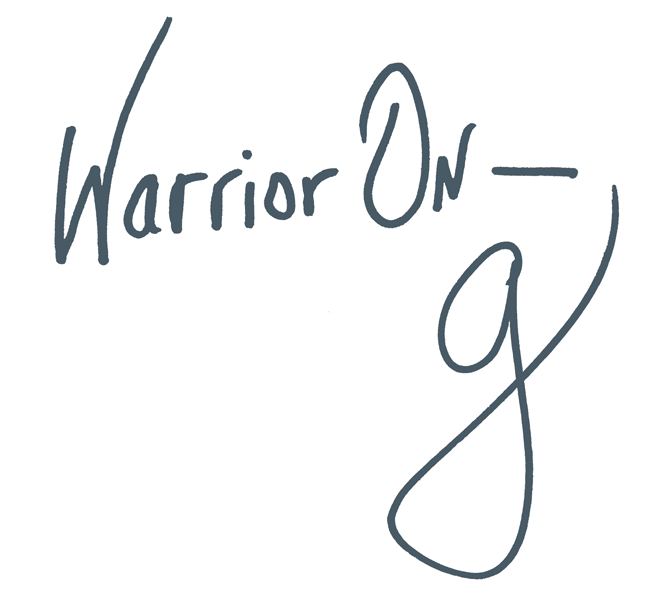 Author of the #1 New York Times Bestseller LOVE WARRIOR — ORDER HERE
Join the Momastery community on Facebook, Twitter, Instagram & Pinterest