Monkees…still floating and trudging.
This is on my mind and heart today.
I just need to say THANK YOU.
Thank you for being real.  For showing up — for me and for each other — on the Carry On, Warrior book tour at those signings. Thank you for being so brave and for coming up to microphones IN EVERY CITY and for saying some beautiful version of this:
I'm lonely. Momastery and Carry On, Warrior make me feel a little less lonely. How do I feel a little less lonely in my real life? How do we take what we remember at Momastery- that we all belong to each other – and manifest it in our communities? I need some Monkee Sisters. Some real life ones.
Friends, I heard this again and again in city after city and each I time wanted to EXPLODE with the bruty of YOU. Of the honesty and longing that we all have for friendship. It's not easy for a lot of us. So, like I always do – I'm trying to figure out how to make all of us a Little Less Lonely.
And so I called Sister and Amy and Allison and said – WE NEED TO GET TO WORK ON THIS. And then I went to sleep and they started to dream. And their dreams are growing some brilliant ideas for all of us.
Here's where you come in.  CLICK HERE to SHOW UP.  When you click you'll see a form that we've designed to help us understand how to best serve you.  We're planning on using it as a guide for what to do next.  We'll figure out whether it makes sense to work on starting a local Momastery group in your area.  Whether you want to take part in local love projects alongside other Monkees, to find out when G is in your area, to get personalized Monkee See –  Monkee Do updates, and more.  Of course this information will only ever be used internally by Momastery, but it will help us know what you want and need from us and from others. We don't have all the details worked out yet, we just want to do The Next Right Thing.
And today, The Next Right Thing is to begin the amazing work of CONNECTING WOMEN TO EACH OTHER. To help us connect not only in this incredible online home that we've built, but in real life, in our own neighborhoods and communities. So sign up and we'll keep dreaming and get to work.
AND…A GIVEAWAY!!!!!!
Because any excuse is a good excuse for a party, we are celebrating the beginning of this adventure with PRESENTS!  Check a box on the form if you want to enter to win one of three giveaways. Each contains a Momastery t-shirt, two signed copies of Carry On, Warrior (one for you and one to share), and a canvas sign with one of our Momastery mantras.
AND, if you are part of a book club, you can also enter to win TEN SIGNED COPIES of  Carry On, Warrior for your group!!!  Book group members, you can click here to see the book group reading guide for the book.  Even if you already have your Carry On, Warrior copies, still be sure to let us know through the form whether you are part of a book club because I will be Skyping into some club meetings and I want to know if you'll invite me to yours!
Carry On, Warriors. In this month on the road, I have learned that the only thing better than on-line us is real-life us.  I want you all to share in the bruty of it.
Love, G and TWMF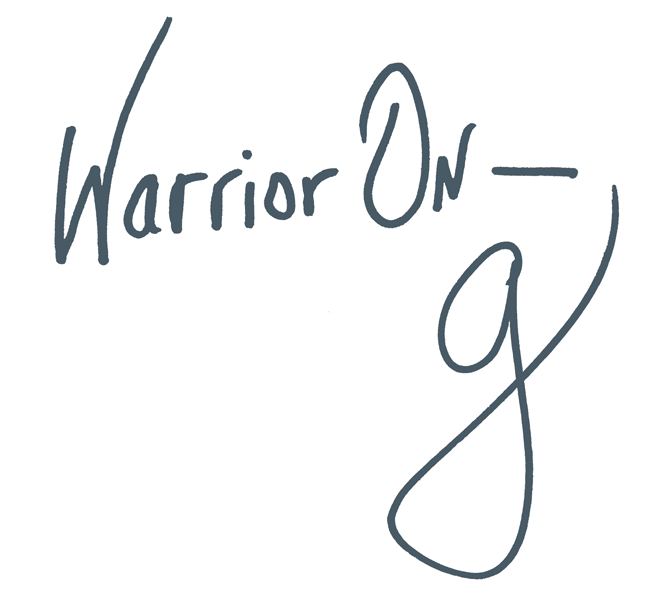 Author of the #1 New York Times Bestseller LOVE WARRIOR — ORDER HERE
Join the Momastery community on Facebook, Twitter, Instagram & Pinterest