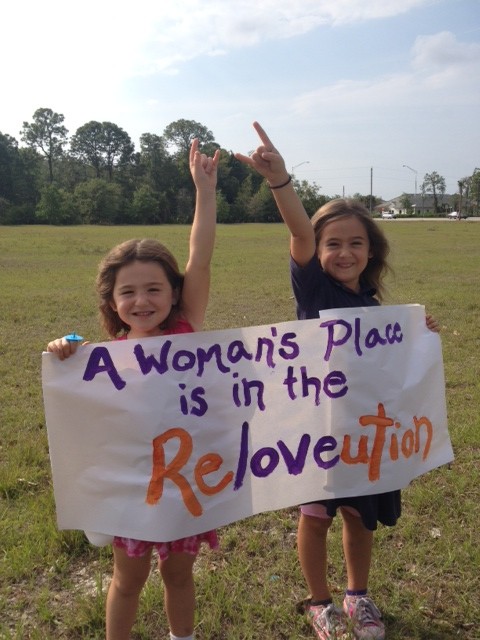 Please read this message from a fellow Monkee and then re-read it and re-re-read it. Allow what happened at this Maryland grocery store yesterday to sink down deep into your bones and remind you that always and forever  – the Truth Is Love.
**********************
Dear G:
Today is Nicholas' birthday. I went grocery shopping deliberately in a low income part of town, and bought the person's groceries behind me as a birthday present to me and my big boy (inspired by Monkee See – Monkee Do).  I left before the woman behind me in line knew I had paid for her things.  A few minutes later I saw her climb into the driver's seat of her car, put her head in her hands, and weep.
I was so nervous trying to explain to the cashier what I wanted to do that I left my phone in the store. When I went back to get it, that same cashier told me that the woman behind me had been buying all of that food for a domestic violence shelter.
Our Sisters Warriors. Amazing and Full of Grace
Love, Meghan
************************
I've read this story twenty times now. I've got the movie in my head.
I can SEE that woman finding out her groceries were paid in full. I can see her eyes and heart try to understand.
I wonder…why was she working at a domestic violence shelter? Had her life been touched by violence? Was she healing herself by healing others?  Was she trying to prove to herself that despite every shred of evidence to the contrary – Love Wins? And was she paying for all of those groceries herself? Could she afford them, or did she take a leap of faith? Did Meghan catch her before she hit the ground?
And yesterday, is it possible that God lead Meghan to THAT grocery store in THAT moment because God wanted this warrior to know:
 I am watching. I love you. Trust me and trust your sisters. SERVE your sisters. Expect miracles.
Whatever God's message was- it seems to have been received. Weeping in her car. Healing, I think. Experiencing a real life miracle – as a direct result of serving her sisters.
ALL OF US – Warriors.
Meghan – for not just feeling but DOING compassion. For being brave and different and bold with her love.
The sister behind her.  Creating and receiving a miracle.
The warriors in the shelter, working towards the life they deserve.
The cashier who witnessed the whole miracle.
Our Sister Warriors. Amazing and Full of Grace.
All of them. All of you.
Happy Friday, Love Warriors.
PS. Here's how Meghan pulls off her grocery Love Ninja Move, in her own words:
For me, remaining anonymous was important..,I wanted to give, and sort of didn't want the receiver to be responsible for giving the "right" reaction. To that end, store cards are easiest. You can buy them at customer service and loop the manager in. In that case you can just point out who you want the card to go to and leave and the manager gets the fun of the delivery. I have also just left the gift card in a very obvious place in the cart. In this particular case, I saw the woman right when I went in, there was no one at customer service and I didn't want to lose her. There was only one clerk open, so I explained when I wanted to do and the clerk was in on it. I got back in line behind the woman and the sneaky clerk let me swipe my card and run (hence lost phone). I was fully prepared to out myself and say "it's my sons birthday and he already got so many gifts, we would like to pass one on to you and pay for your groceries." On Lucy's birthday the woman I picked would NOT let me, so I had to spend a long time picking someone else…the gift card is by far the easiest.
PS. I found inspiration for the above picture here: http://radicalxstitch.tumblr.com/post/18938821564/today-we-made-a-revolutionary-raspberry-garden. LOVE!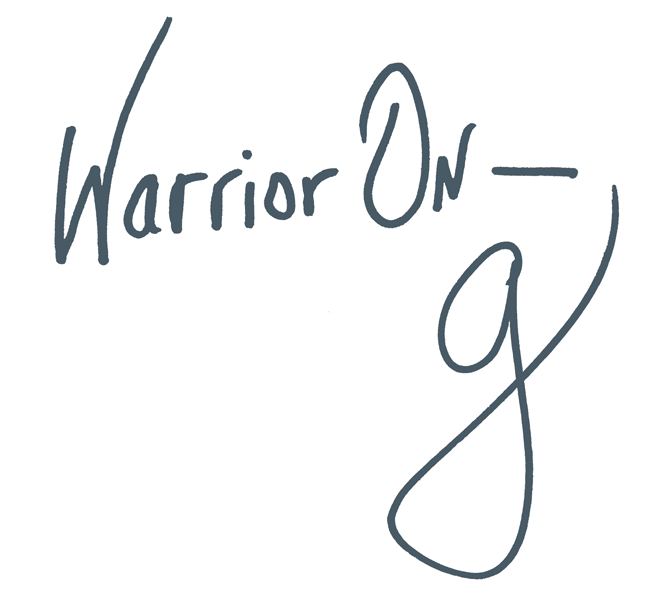 Author of the #1 New York Times Bestseller LOVE WARRIOR — ORDER HERE
Join the Momastery community on Facebook, Twitter, Instagram & Pinterest