Friends, today is my birthday and the first day of spring. I have always loved sharing my big day with spring's big day. March 20th is such a green and hopeful and beginning again kind of day.
I usually make everyone in my house celebrate my birthday by staying far, far away. But this morning I'm a little too nervy to relax into my far, far away celebration. Because today is not only my birthday, and not only the first day of spring, but ALSO the day that I introduce to you the Carry On, Warrior book trailer. And so it's the first time you'll be in my house, and you'll hear my Minnie Mouse voice, and you'll see my kids'-room-cleaning strategy.
There's no getting around this. Trailers are for showing. Here it is. I'm hoping hard that you watch it and  like it.  Hoping hard.
And if, by chance, you are just dying to know what else to give me for my birthday – I have an idea for you. Please, in honor of Momastery and Spring and Beginning again – tell me, in the comments, one thing you love about yourself. It might feel strange or a little cheesy. but it's MY BIRTHDAY and we all know I'm a strange and a little cheesy. So just do it, please. Make it something that is unique to you. I'll be reading all day. Getting to know you better is the perfect gift.
Green and Hopeful and Always Beginning Again,
AND THIRTY SEVEN!! THIRTY SEVEN!! I AM MAKING IT REALLLLLY FAR IN THIS BRUTIFUL LIFE!!!!
G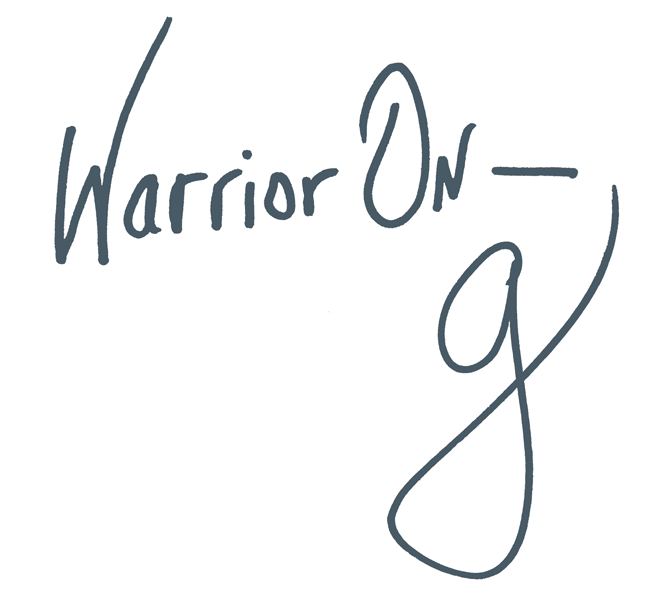 Author of the #1 New York Times Bestseller LOVE WARRIOR — ORDER HERE
Join the Momastery community on Facebook, Twitter, Instagram & Pinterest