Why do you tell these things? Why do you share the most intimate details of your heart and soul? Why do artists, writers, bloggers, DO THAT?
It's gotta be for attention. You're a narcissist. Neurotic. Exhibitionist. Publicity whore.
(This "publicity whore" is a new dagger being wielded-  a shiny, sharp one. Why do women, ever, ever, ever want to call each other whores? Baffling.)
Maybe. Maybe we are those things.
Or maybe it's this:
In everyday life, on the news, at play dates and coffee dates and real dates and PTA meetings and even at church – we discuss the details. Details like politics and religion and diets and money and  home decor and jobs and other people's personalities. I don't know why I'm wired this way –  I often wish I wasn't – but discussing these details makes me want to stick forks into my differently sized eyeballs.
I think a lot of folks have this eye-fork problem when discussing details, and I have a theory about why that is. I think it's because discussing the details  – the surface stuff  that we are allowed to discuss in real life – makes us feel lonely. Different. Not quite understood. Because for each person, the surface stuff is different. We all have different details, different jobs, money situations, religions, politics, family dynamics, pasts, goals, talents, homes, and personalities.
Since these details about us are different, when we discuss only these things we feel, at our core, different from other people.  Lonely.
She has it so much easier, better, bigger. At home, at work, in her own skin. I am alone. I am different.
But from spending hours every day reading letters from women all over the world, I have learned that our essentials are the same. Maybe not our details, but our essentials.
We are not, at our core, different from other people. We're not. We are all one.
We all feel hope and pain and agony and triumph and loneliness and fear. We all lose love and friends and our minds and our religions from time to time. We all cry and laugh and hate and love fiercely. We are each a dueling mix of good and bad. We are each so, so terrified and so wickedly brave. As Whitman says- We are human, we are big. We contain multitudes.
The details make us people, but the essentials make us human. And when we share the deep stuff, the real stuff, the hidden stuff- we learn that the details are just hurdles we must get past in order to get to the essentials, in order to get to that place of vulnerability, that truthiest place where we learn that at our cores, We Are The Same.
And knowing that makes us less lonely. And feeling less lonely makes us braver. And brave people make a better, more beautiful world.
I write about these deep, hidden, essential things because I want to feel less lonely and I want others to feel less lonely, too. I write because I want to be brave and I want others to be brave, too.
I write because it's my little, big way of making the world more beautiful.
Love,
G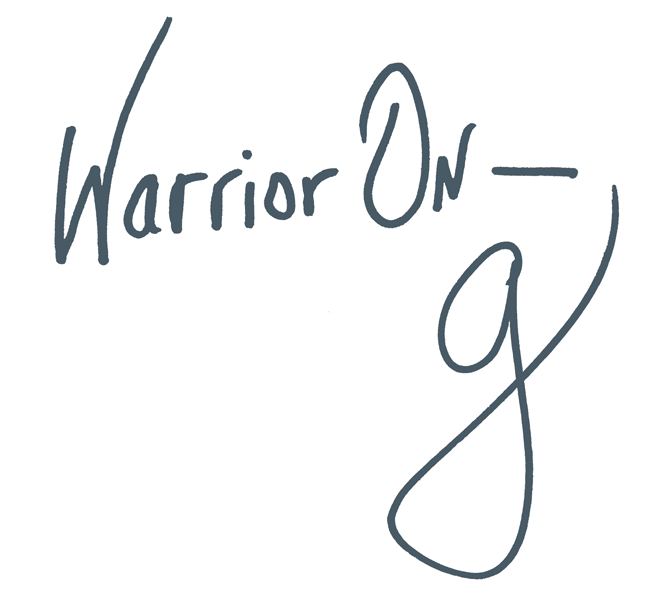 Author of the #1 New York Times Bestseller LOVE WARRIOR — ORDER HERE
Join the Momastery community on Facebook, Twitter, Instagram & Pinterest