Fifty-three days. In fifty-three days, I'll leave my little condo in my sweet retirement community (wait, did I tell you I accidentally moved my entire family to a retirement village? It's okay, I kinda love it. Ethel and Bertha say hello) and I'll set out on a Momastery pilgrimage.
The Book Tour.
I'm scared, yes. You already know that. But did you know that I've never been in a roomful of Monkees before? Despite what I'm always preaching to you, I've been waiting. Waiting for some magical time in my life to arrive before I stepped out from behind my screen to meet you all. A time when my personal life was in perfect order, my health was swimming along, my acne had subsided, and I had attained that elusive grown-up composure, elegance, and sophistication that I'm always certain must be on its way. None, but NONE of those things have happened to me. And nevertheless, it's time to go. So yeah, I'm a little scared.
But I also know that scared and sacred are almost the same word, and often the same experience. So I'm coming to you anyway. Bubba always told me that courage is not the absence of fear, but doing what should be done in the midst of fear. So I will pack up my bag and my forty million medications and pairs of yoga pants and accessories and tubes of makeup. You will notice, Monkees, that when I feel insecure, I over accessorize and apply layer upon layer of makeup like perhaps foundation and pressed powder have bullet proof properties. It's okay. I'm not going to try to fix that defense mechanism just yet.  I'm okay with it. A girl's gotta have something. I'm just saying that if you come to see me and think "wait! I must be in wrong place! That's not G, that's SNOOKI!"  You can stay put. It's me. Forgive a sister. Life and public speaking are hard. Pounds of bronzer make it a little easier for me and the Snooks.
Now, I need you to help me name this book tour. Because it's NOT a book tour. It is much, much less fancy and much, much more important to me than that.  I mean, four years, friends. Four YEARS we've been meeting and sharing and laughing and crying here.
You helped me introduce myself to the world. You helped me come out of hiding. You taught me that I was okay, funny occasionally, maybe even a little wise – as myself. You've encouraged me during this very hard time in my marriage. I've watched you love each other so fiercely and through that, you've shaped my beliefs about women and this world. And you know what? The truth is that living in a retirement community gets a little lonely. Especially when things at home are far from perfect. And so you are my lifelines. You help me LIVE. I don't care if it sounds dramatic, because it's true. You are my friends. I turn to you when I need love.
So coming to meet you, to hug you and to thank you for being all of that to me…it's not a book tour.
What is it?
I guess I'm hoping it'll just be a series of Kairos moments. And I'm pretty sure it'll be the first time I ever let myself truly believe that this community, this Kindness Revolution, these friendships – YOU – are REAL.
And so I'll hug your necks and I'll hold your hands and I'll be so embarrassed because my face will be beet red and my hands will be sweating and shaking. But you won't mind. I know you won't mind.
I can't promise much.  My only plan is to show up, stand in front of you in all my glory and pain with all my success and failure and my confidence and insecurity and terror and peace and brokenness and divinity . . . .
and declare us all beautiful.
Come see me. And let me see you.
Love, G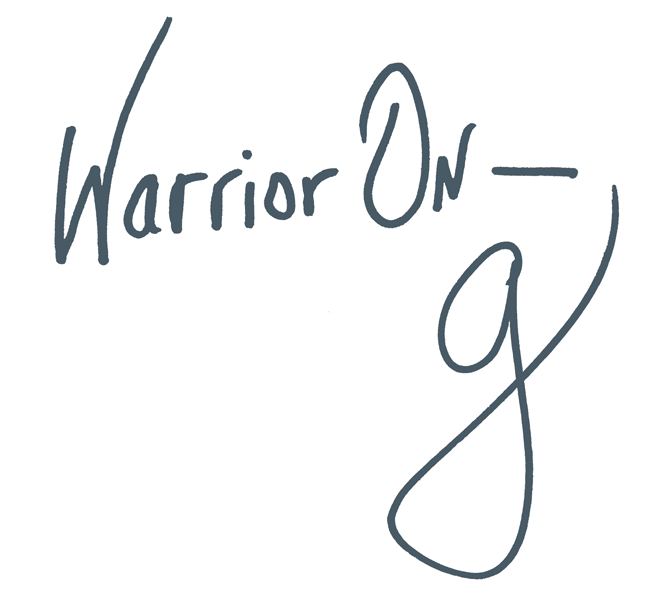 Author of the #1 New York Times Bestseller LOVE WARRIOR — ORDER HERE
Join Glennon on Facebook, Twitter, & Instagram