Top Three Most Embarrassing Melton Pediatric Visits
When Chase was six months old, I took him to a pediatric optometrist because he looked completely cross eyed in every picture we took of him. After the exam, the doctor left the exam room* and when he returned he said:
"Ma'am. I have identified the issue that's causing Chase to appear cross eyed."
I took a deep breath and held it. The doctor continued:
"Chase…. is…. Asian."
Long pause.
He's Asian? I said. That's your diagnosis?
"Yes, ma'am." He pointed to Chase in his car seat. "That's just what Asian babies look like."
Well. Fine, I said. Shall I bring him back in three weeks if these Asian symptoms continue or worsen?
"No, you shouldn't."
Kay. Goodbye, then.
Not a lot of room for humor in optometry, apparently.
When Chase was three, I took him to the pediatrician to get his ears checked. He was really struggling to hear Craig and me and didn't even respond to the simplest, loudest directions. After the doctor examined him, she left the exam room*. When she came back she said:
"Mrs. Melton, his hearing is perfect. Chase is hearing you. He's just not listening to you."
Nother long pause.
Examine.
Him.
Again.
I said.
When Chase was three months old, he developed a very strange orange rash on his face. It started small, just around his mouth, but started spreading further, past his nose and chin. After a week of watching it grow and deepen in color, we started worrying about jaundice and took him to the pediatrician. The doctor examined Chase's teeny face and left the room.* When she finally returned, she said:
"Mrs. Melton, I couldn't help but notice that your skin is tinted the same orange-ish color as your son's face."
Nother. Long. Pause.
Say what? I said, eventually.
The doctor looked uncomfortable, but continued:
"Are you, by chance, using a self tanning lotion?"
Ummm….yeah.
"And you're using it…all over?"
Well….yes.
"And you're still breast feeding, right?"
Double Pause.
Ohhhhhhhhhhhhhhhhhhhhh.
We don't go to the doctor anymore unless we are currently on fire.
*I noticed a pattern while writing this essay. Doctors always leave the room for several minutes before they'll speak to me. I talked to several friends about this phenomenon, and they all said that their doctors never leave the room before offering a diagnosis.
I am now convinced that the doctors leave so I can't see them burst out laughing. They close the door on us and then they run into an empty exam room and pull out their cells and call their doctor buddies and spouses and say "you're not gonna believe this one" and then they quickly update their Facebook Statuses with "So this crazy lady just came into the office and…."
Then they return to our room when they've decided they are capable of looking at me with a straight face.
Whatever, honestly.
Love,
G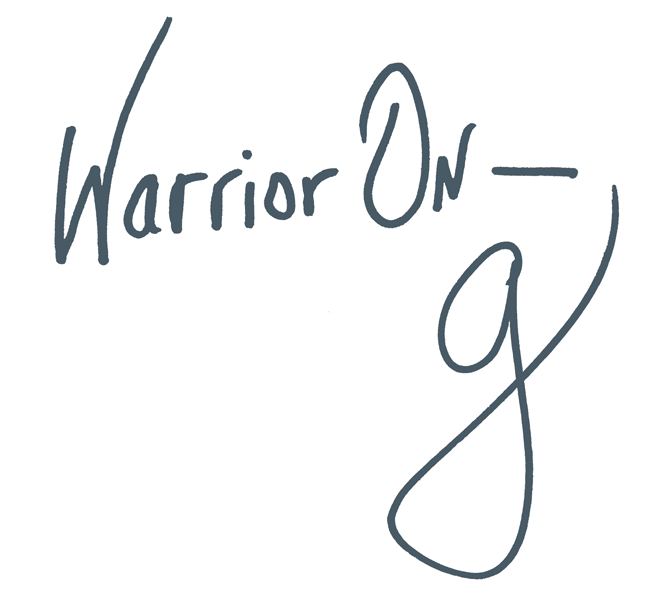 Author of the #1 New York Times Bestseller LOVE WARRIOR — ORDER HERE
Join Glennon on Facebook, Twitter, & Instagram