So, as I wrote about on Monday, when I think about 2013 I sweat profusely and then end up in bed. I am a reckless truth teller and relentless hope spreader. I've found my fit with these jobs: I am finally what I wanted to be when I grow up. I also wanted to be calm, but that is not going to happen. There are some things we must let go. I am who I am already, I think. With room for growth.
But this year, due to forces beyond my control, I am not going to be just a writer but also a traveler and public speaker and dresser upper and people meeter and TV show guest and magazine poser. G rated magazines – please resume breathing. These things are going to happen. Hold.
I just crawled back under my covers. Really, I did. Here I am. Snuggly and safe. It's okay. Breathe in, Glennon. Breathe out. Courage, Love. You can do this. What if we were made for such a time as this?
This is what's going to happen this year. Lots of shiny stuff. (I'm going to try to mostly keep the blog and Facebook page un-shiny and real. US, not me. Upper Case Life here and Facebook, my lower case life over at Instagram. Follow me there if you like me details.)
This year I and Monkeedom will be OUT IN THE OPEN. There will be many more, quite public opportunities for success and failure. What if I don't do well with these "fifteen minutes" the Universe has offered? What if I don't handle it well? HOW does one handle it well? These questions keep gnawing on my brain.
Then this suggestion hit me last night. I wrote it on my mirror. It will be my mantra for 2013.
(Yes, I have blue fingernails, a rhinestone phone cover, and a very messy bathroom counter. Again, I yam what I yam.)
When my "fifteen minutes" are over, I want to look back and rest in the fact that I used it wisely. And here is how I think attention and praise are used wisely: when they're given away. Catch it all, smile, and then throw it around.  Sprinkle what's leftover to others. Because when you think about it, 15 minutes in the spotlight is sort of like the few years we're given on this earth, right? What will we do with this one shot deal? As Mary Oliver wrote and my friend Kelle always asks herself: Self…
What will you do with your one wild and precious life?
I don't know if I can control whether or not I do well, but I know I can do good. And I know that doing good is more important than doing well. Whether or not I do good matters to a whole lot of folks. Whether or not I do well only matters to me. I can get over myself pretty quickly.
So that, my friends, is how I am going to use this year. I am going to catch your love and then throw it around. I'll keep a little for myself and then I'll sprinkle the rest all over the freaking place like its fertilizer that'll help things grow. Which it is, of course. Love is like Miracle-Gro.
I went to visit my publishing house in New York City last year. Scribner had a little (huge) surprise party for me there. I walked into a room and there were one million fancy people who all stopped what they were doing and looked at me expectantly. Sweat. I was supposed to speak – that was horrifying-ly clear. so first I spun around and curtsied. Tish did it at her ballet recital and I thought it looked pretty cool. Then I said what I'd needed to say to these folks for decades: thank you.
I said THANK YOU to book makers for creating the only legal escape and vice I'd ever discovered. I said thank you for healing me in ways that doctors and psychologists have never been able to and thank you for showing me to the world even though I've never traveled. I said thank you for introducing me to dreamers and geniuses and lost folks and found folks and for teaching me empathy and providing a cure for my loneliness and isolation. I said THANK YOU to the bookmakers…who provided me a safe place to hide for decades …and then, as if they hadn't already done enough . . . provided me a place to come OUT of hiding . . . by offering a home for my first book.
I know I repeat this quote often…but one more time, with feeling . . .
The most revolutionary thing we can do is introduce people to each other. 
I can do that, through books. I can invite you to sit down with someone who is different from you but who is wonderful in her own way and might open your eyes and ears and heart a little wider. I've got wide eyes and wide ears and a wide heart and all five of them are gifts from writers.
Once a month, for the next however-long-I-can-stay-focused, I'll be introducing you to a book and author I love. I'll also be giving away a bunch of books. And often introducing you to the authors. They're going to COME HERE. It's going to be grand.
Some things to remember:
They're just books I've enjoyed. I'm not making any kind of cosmic statement about the world or my views of it or Monkeedom or religion or politics with my choices. I think we make a mistake when we reject books because their writers think a little differently than we do. Like people, every book has something to offer if we are ready to receive. We're not trying to get everyone to think the same here, we're just trying to get everyone to think . . . together and respectfully. I'm pretty sure that this long lost skill is the key to peace. So we have to practice.
There are no strings attached. I don't have any hidden agenda or deal with these other authors. We're not trading attention. I just like them and I like you and since I can't invite you to coffee…this is the next best thing.
There are plenty of places on the world wide web to criticize the books I choose, but here isn't one of them. These authors are like guests in my home.  Actually, none of them had the option of rejecting my invitation. So, I supposed they are sort of kidnapped hostages in my home. We will not kidnap folks, hold them hostage, and then talk smack about them. This is a community, but it's also my second home. I almost always allow criticism of me here, but I won't allow anyone to trash YOU or any of my guests. That's my rule. When somebody has the courage to get naked on stage…we don't have to love everything they say, but we're not gonna be the one who yells BOO at them. Not the Monkees.
No spoilers before we discuss the book together. Please. Pet peeve.
Here's how it will work. If you'd like the book, you will fill out a simple form. At the end of the week, I will use the random winner generator thing to choose winners. It won't be first come, first served anymore. At the end of the week- I will send the books out. Everyone who entered will receive an email letting them know if they won or not. ***This time around . . . everyone is eligible to enter: folks who can't afford the book and folks who can. Easy- peasy.
I've thought it through carefully and I can't imagine that anyone would be unhappy with this plan. Except for the sweet older man behind the counter at my local post office. He is NOT happy with my spread-the-love-through-books mission. Not at all. When I showed up with my boxes full of Brene's books, he scowled at me. I'll work on him. He'll be a Monkee in no time.
First book giveaway FRIDAY!!!!!!
Love,
G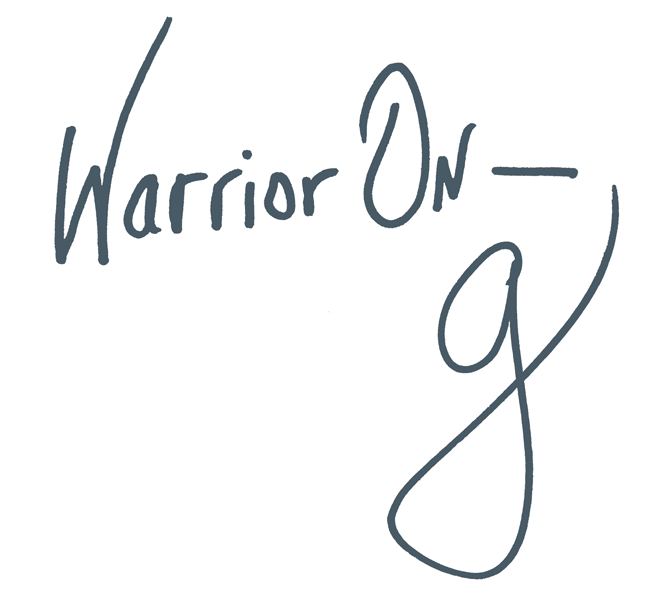 Author of the #1 New York Times Bestseller LOVE WARRIOR — ORDER HERE
Join the Momastery community on Facebook, Twitter, Instagram & Pinterest