**first published Dec 2009
In preparation for Melton Christmas Picture 2009, Craig asked a friend to take pictures of us in our backyard. When we told Chase it was family picture day, he immediately started crying hysterically. I kid you not. Craig looked at me accusingly and I hung my head and promised both boys that I'd be on my best family picture day behavior. Chase asked if that meant I wouldn't cry or yell. I said I'd try really hard. We actually had a nice afternoon in the backyard and the end result was some good shots, like this one.
I loved this picture, until I looked closely at myself. LOOK AT MY EYES. Sister and I have this affliction that we used to believe meant that one eye looked smaller than the other in pictures. We only recently admitted that our affliction is actually that one eye IS smaller than the other. In addition to this freaky affliction, my eyes are also two different colors. One greenish, one brownish. People have been nice to me about this situation my whole life until a few weeks ago when Sister and I went to lunch after a day of shopping. The teenage waitress walked over to our table and when I smiled up at her she threw open her annoyingly normal eyes and yelled: OH MY GOD. LOOK AT YOUR EYES! CAN YOU, LIKE SEE OUT OF THOSE THINGS?" I tried to be nice about it because I love Jesus, but sister threatened to "kick her in the shin" quite loudly which made me feel better. When I got home and told Craig the story about the mean waitress, he looked surprised. Like WAY TOO surprised. Then he looked at me closely and said "WHOA. Cool." Seven years, people. He'd never noticed.
Anyway, this was the only picture that could possibly work for our Christmas picture, so I did what I do five times daily…I emailed husband and sister to get their reactions.
I forwarded the above picture without mentioning the eye problem so I wouldn't bias them.
This was sister's response:
Sister, it's wonderful. The kids look fantastic and you look beautiful. A little deformed, but still beautiful.
I thought maybe I'd have better luck with husband. But this was his response:
Honey, eye love the picture. It's eyedeal.
Jerks.
So I emailed Adrianne, who's a wiz with photoshop and is always airbrushing herself. I told her that I had an EMERGENCY and could she PLEASE fix my eye so I could send out our Christmas picture without friends thinking they needed to start some sort of foundation for me.
She said Sure Thing.
A few hours later I got this "solution" from Adrianne, along with an explanation that she decided to fix the whole family.
Craig has this picture on his office desk.
He tells people that it was taken to capture the family's shock after I served an edible lasagna one night.
Adrianne ended up fixing my eye, so now we look like this:
Not too bad. I was happy.
But I felt weird sending out a doctored picture of myself for Christmas, it felt like fibbing. It's like Popeye (to whom I must be somehow related) said… I yam what I yam and that's all that I yam. Uneven multi colored eyeballs and all.
So we ditched the whole family picture idea and went with this:
Merry Christmas, Monkees. Eye love you.
G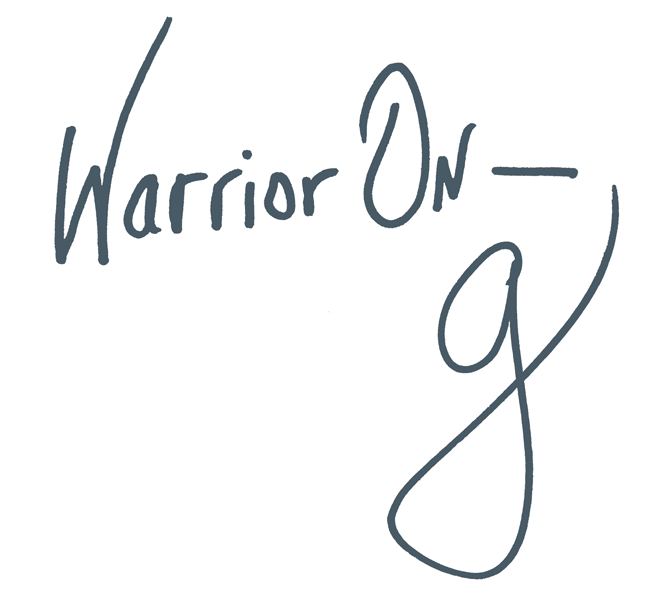 Author of the #1 New York Times Bestseller LOVE WARRIOR — ORDER HERE
Join the Momastery community on Facebook, Twitter, Instagram & Pinterest