This year — in less than two weeks — the community at Momastery, through Holiday Hands, partnered five hundred families with Monkees across the world who were delighted to lend a hand to make the holiday brighter this season.  It is impossible to quantify the selfless giving during this year's Holiday Hands, but certainly well more than $200,000 in gifts, rent, repairs, and food changed from joyful to grateful hand as a result of the program.  Perhaps the most important exchanges were the thousands of letters and prayers of love, support, and encouragement. Everyone who listed was served with at least $100 worth of support.
Here's what grace does:
A mom in need posted a request for 2T clothing for her little girl.  Within minutes, 12 Monkees rushed to her offering to give her what she needed.  The Mom writes:  "I've cried more in the past ten minutes than I have in the past few years. . . . I am overwhelmed with goodness!"
A mother of four wrote that she somehow got incredibly behind on her $252 water bill, putting her at risk of getting evicted.  A Monkee, whose husband was deployed, paid the entire bill.
Another mother wrote how overwhelmed she was by all of the strangers that reached out to help her family.  She said she was especially moved when one Monkee wrote to say the Monkee's father wanted her family to have his Christmas gift in the form of a gift card.  She said "I haven't felt this kind of Christmas spirit since I was a child."
Another Monkee paid another total stranger $3000 so her aunt could pay off her uncle's funeral bills and not have to be hounded by debt collectors.
A mama was given a car seat for her baby.
A struggling couple was given counseling to try to save their marriage.
Families were given Thanksgiving meals that otherwise wouldn't have been served.
There is not room enough or time today to list the blessings that were exchanged.
When the listing of needs came in, each one had a common theme:  Overwhelmed. Overwhelmed by the stress and the fear and the not enough.  Overwhelmed by how brutal the world is.
When the gifts came in, the notes of gratitude had the same theme:  Overwhelmed. Overwhelmed by all the goodness and the generosity and the so much.  Overwhelmed by how beautiful the world is.
Brutiful.
All across the country, for two weeks and for weeks to come, hundreds of women will go to their apartment doors, mailboxes, and email accounts and feel angel warriors rushing to their aid. They will feel and know that Love Wins and that We Belong to Each Other.  They will carry on for another day, their faith renewed by you that they can do hard things.
"Our job is to love others without stopping to inquire whether or not they are worthy. That is not our business and, in fact, it is nobody's business. What we are asked to do is to love, and this love itself will render both ourselves and our neighbors worthy."
― Thomas Merton
As I sign off with goose bumps and tears welling, let me say to you…Monkees – savor each bite of your meal tonight, knowing that you have fed your neighbor first. Knowing that even if you are alone, you are NEVER alone.
Love and acceptance and deep, deep gratitude-
Sister, Lou, Liz, Allison, Amy, and Glennon: Your Monkee See- Monkee Do Board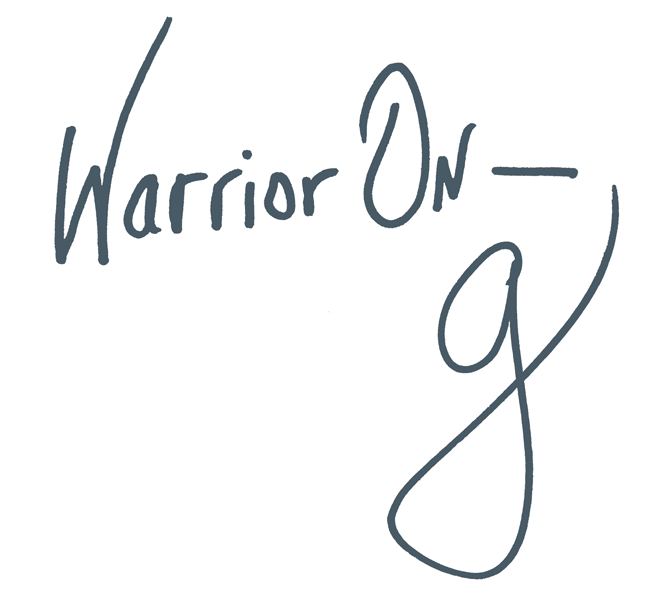 Author of the #1 New York Times Bestseller LOVE WARRIOR — ORDER HERE
Join the Momastery community on Facebook, Twitter, Instagram & Pinterest