Synchronicity is writing this post yesterday morning and starting (and finishing) this book last night.
This book made me feel like this:
I need every Monk to read this book. I actually cried reading it.  This brilliant, funny, REAL woman, Brene Brown, has been SCIENTIFICALLY PROVING all of these HUNCHES we've had forever. Her work names and validates feelings and experiences that can't quite access but can FEEL deep down. SHE EXPLAINS, with SCIENCE, why we're so tired. Why we're medicated. Why we're angry.
Today, during Thanksgiving week, I am GRATEFUL for Brene Brown. Deeply, deeply grateful that she steps into the arena every morning and gets knocked down and around and then gets back up. And back up again. Because by being brave, by Daring Greatly, she has helped me stay brave. WE WOMEN ARE HERE TO HELP EACH OTHER BREAK THE "RULES." Here are the rules, according to Brene:
I almost killed myself trying to follow the first three rules, and now I'm paying for breaking the "stay quiet" rule.  I'm okay with it now – now that it's been named. Have you ever paid for breaking one of these "rules?"  I bet you have. I bet we all have. SCREW THE RULES. We must HELP EACH OTHER break out of these boxes so that we can be free-er AND so that our daughters' and sons' boxes will be a bit bigger. With more room to breathe.
Brene- if you get a chance to read this, please accept my deepest thanks for your HUGE brain, courage, heart, and work. Please extend my thanks to your family and closest friends, for helping you become and stay you. God, I needed you yesterday. Thanks for showing up for me.
Monks- If you can afford to buy this book, please buy it. You won't regret it. I believe in honoring the hard work of artists and writers by paying for their work. If you can't afford it, but know in your heart that you need to hear Brene's life saving and life giving message ASAP- no worries. I'm going to order five copies TODAY and send them out to the first Monks who write "I need it!" in the comments section and EMAIL ME RIGHT AWAY ([email protected])  with a mailing address. Please write Daring Greatly in the subject line of your email.
I am going to send a copy directly to one Monk along with four more Monkee addresses. It will be the first Monk's responsibility to write those four addresses in the front of the book, and then send it along to the next monk on that list. I want this book crossing the country back and forth and freeing one Monk and then another.
I'll let you know when we're done with the give-away, I assume it will be almost immediately after I hit publish this morning.  After it's over, don't give up. Put it on your Christmas list, call your library and put it on hold. Ask on your FB account if anyone has as a copy you can borrow.
I love you. Let's break these stinkin' rules together and then help each other endure the inevitable backlash.
I LOVE YOU.
THANK YOU, BRENE.
Love and Courage-
G
Here is Brene giving her now famous Ted Talk about vulnerability. Cannot express how much I LOVE.
POST SCRIPT!!!! GIVEAWAY IS CLOSED! Please start your own Daring Greatly Tree!!!!!! Love and Courage- G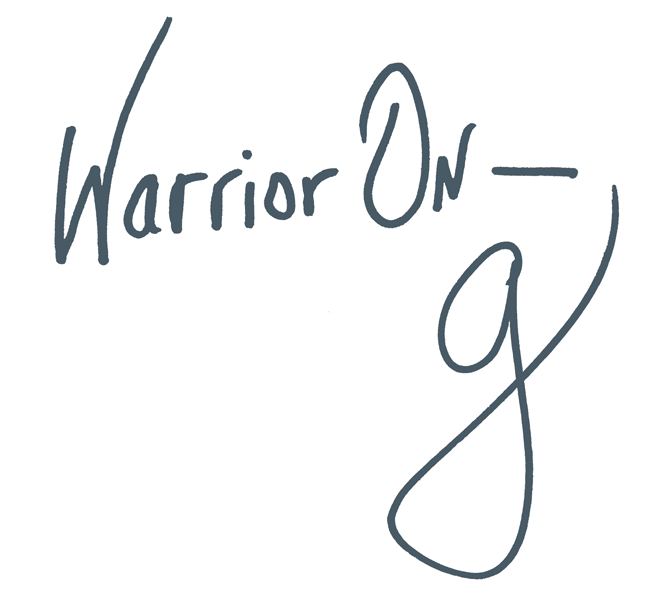 Author of the #1 New York Times Bestseller LOVE WARRIOR — ORDER HERE
Join the Momastery community on Facebook, Twitter, Instagram & Pinterest