It's early Saturday morning and after five weeks, Craig finally got home last night.  I was so anxious that I actually became ill. I've learned that my body tells me the truth. Sometimes it's hard for me to identify my emotions, but they're there, and if I leave them unexpressed or suppressed, my body shuts down in one way or another.  Like Shakira says, "the hips don't lie." Something like that.
Amma came in to wake me up this morning  – she was nervous to go see Craig by herself.  I walked her into his room and she shyly tapped his shoulder. Then she spilled into him and there were hugs –  long grateful hugs.  Two minutes later she was riding him around like a horse and holding onto his neck for dear life. Laughing, laughing. Almondy eyes shining.
It's all mixed up. The kids joy, my pain, Craig's fear about what he'll learn about the state of his wife's heart…MY FEAR about what I'll learn about the state of my heart. Where do I learn that by the way? I don't even know. I just feel off. Wrong. Like I'm waiting for some sort of "different" to settle in but it ain't settling.
This is my life right now. Lower case l. And while my life, lower case l, trods along, unpredictable, twisty, turny, scary –   Life –  capital L  – goes on, too.  All around me. Same as it ever was.
Sometimes I wonder if we live our lower case l lives  just to practice what we believe about upper case L life. Like we're all on the same game board, right –let's call it Chutes and Ladders –  seems appropriate. And we all have the same rules, the same goals, the same, same, sames. Especially here at Momastery, we seem to have similar beliefs about how this game really works.  Love Wins. We Belong To Each Other. Offer Grace. We Can Do Hard Things. Small things with great love. Forgiveness.  Sprinkle Joy. But we each have a different path – we each have our own lower case l life – different chutes, different ladders.  And every chute and each ladder we hit in our lives is an opportunity to practice what we believe about LIFE.  It shows doesn't it? What we really believe about the ways of the world?  It shows – in our responses to our chutes and our ladders –  our personal mistakes and our tragedies and our triumphs – what we really believe about LIFE.
This month, right now – I have never felt weaker or more confused about love and the future ( and past and present) of my lower case l life. And this month, right now, God, the Universe, Love, whatever you want to call it – gave me Holiday Hands. To remind me of the truth about upper case L Life. People are good. Not perfect – pretty banged up actually, but good. Worthy of grace and love. Worthy of being showered with grace. Not because they've earned it- but because that's the rule of Life. Grace. Everyone is worthy of infinitely more than she deserves. That's what I believe.
Can I act out in my lower case life what I believe is true about upper case Life?
So far, not so good. I'm still in bed, hiding. But I deserve every bit as much grace as anyone else, so I will be sweet and kind and patient with my banged up self, and offer myself as much time and as many chances as it takes to match my upper case beliefs to my lower case life.
Amen.
Tonight at six, I'll be back here- posting some beautiful Holiday Hands stories. I was starting to annoy people with my seven million status updates, so this way will better. We're getting there.  Loving, Loving, Loving the word "TAKEN." Click here to join the miracle.
I love you, thank you for being my teachers about Life, Upper case.
Love,
G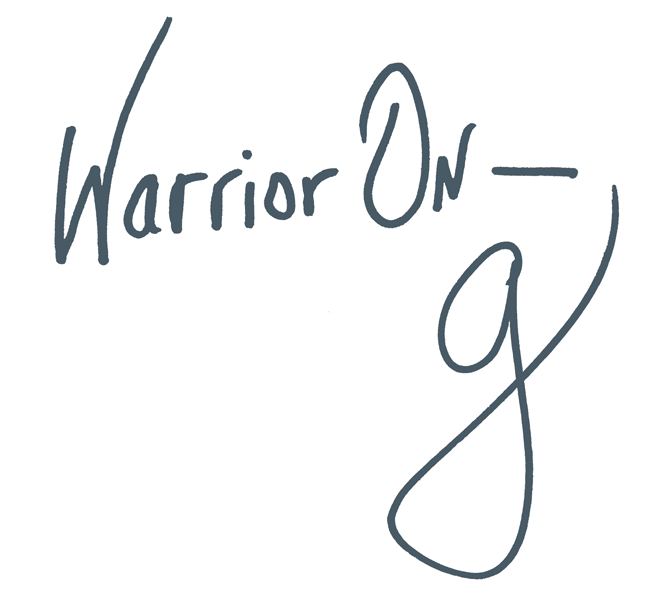 Author of the #1 New York Times Bestseller LOVE WARRIOR — ORDER HERE
Join the Momastery community on Facebook, Twitter, Instagram & Pinterest