So, the election has come and gone and some of us are thrilled and others are angry and the fact remains:
Our job as citizens has not changed. Not one iota. Our jobs are to take care of ourselves, our families, and our neighbors.
So that's good. Makes things less confusing.
ENTER THE MOST WONDERFUL TIME OF THE MOMASTERY YEAR.
IT'S HOOOOOOOOOLLLLLIIIIDAAAAY HANDS TIME!!!!!!!!!!
The concept of Holiday hands is simple. It is this: This holiday, I would rather my kids have three presents and your kids have three presents than my kids have six presents and yours have none.
That's all.
The concept of Holiday Hands is SMALL. This is not a Love Flash Mob. We will not be building homes or paying off medical bills or purchasing vehicles. We will be buying a helmet for a stranger's son. We will be sending some trendy leg warmers to a preteen who's mama doesn't have STYLE in the budget this year. We might be providing a holiday meal for a family who wouldn't have been able to fill every belly at the table otherwise. We might be covering Christmas or Hanukkah gifts for Sandy families so they can focus on rebuilding. These sorts of things. Small things with great love. THAT IS WHAT WE ARE ABOUT HERE. SMALL things. We can each give or accept something small from a stranger this holiday season.  From a fellow citizen. We can prove to each other that LOVE WINS.
And so, EVERYONE IS INVITED TO PARTICIPATE IN HOLIDAY HANDS THIS YEAR. EVERY. ONE. People with not enough. People with extra. People with just enough.  EVERYBODY'S IN, BABY. And we take care of each other NOW. So that we can rest in the miracles during the holiday season. So there's no worries. It's all done by Thanksgiving, so we can be extra thankful.
Monks- you are going to freak when you see the amazing technology that the Monkee See- Monkee Do board has gathered to carry us through Holiday Hands this year. Last year there were 1400 of you and one me matching Monkee Families on paper towels and Chase's homework and sticky notes and crying and trying to breathe and LEARN EXCEL for fourteen days straight. It was the worst/best two weeks of my year. THIS year there are almost FORTY NINE THOUSAND of you and SIX of us. Me, Sister, Amy, Lou, Liz, and Allison. . . your Monkee See- Monkee Do Board. We work for free, sometimes round the clock, because we believe in Monkeedom. We believe in YOU- We believe in our bottom to top, one hand to another, upside down and inside out Reloveution.
A few things to remember as you travel to the next page.
First, please read and reread and rereread the instructions and watch and rewatch the tutorials before emailing questions to us. Again – 48k of you. 6 of us. And one of us is going to be at the pool soon. Ahem.
Second – there will be a board member monitoring requests around the clock –so you may receive a follow up question or two about your specific request. If the question isn't answered, we'll have to remove the request.
Third – IMPORTANT: Please do not send any gift until the requester has PUBLICLY matched him or herself with you on the site. This will avoid accidentally doubling and tripling up on matches.
Fourth- MOST IMPORTANT: Be patient with us. Show grace. I'm not sure anyone has ever attempted a project like this on this scale and there will be snags. We will work them out with time. We promise that we will be consistently doing the absolute best we can.
Fifth- If you'd prefer to donate directly to Monkee See- Monkee Do instead of becoming matched with a family, please feel free to do that. Every penny we get from you goes straight to mamas and dads in need. We are a charity with NO OVERHEAD. This is unusual. A miracle, really. Made possible by those two unbeatable teammates – faith and SWEAT.
WE BELONG TO EACH OTHER. To join in our holiday hands miracle, start here.
Love,
Amy, Sister, Lou, Allison, Liz, G, and TWMF
PS. If any Monks have stories to share about how Holiday Hands touched your family as givers or receivers last year, please take a moment to share your story in the comments. Love.
*****REMINDER!
HOLIDAY HANDS MONKS…VERY IMPORTANT!!!!
1. Reminder to Receivers: When you update that your need has been taken, also list the giver's first name and last initial, or else that person will not know they have been matched with you.
Reminder to Givers: Do not send your gift until you see your first name and last initial in the receiver's post, even if the receiver emails you to confirm a match.
2. Putting together an opportunity through holiday hands to give directly to Sandy families who can't post. Apparently, as several graceful monkees have taught me, posting requires electricity. We're ON IT. Stay tuned.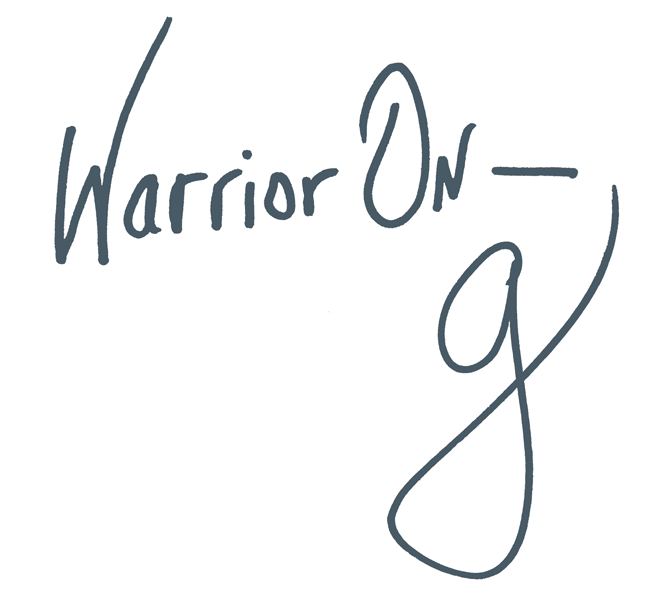 Author of the #1 New York Times Bestseller LOVE WARRIOR — ORDER HERE
Join the Momastery community on Facebook, Twitter, Instagram & Pinterest