Here she is.
I don't want to say too much. Just look and feel and tell me . . . isn't that just what we've done here at Momastery? Try to live unarmed? And that picture . . . isn't it exactly what it feels like to try? So scary and naked and climby and freeing? Like you're finally able to take a deep breath out in the fresh, clean, true air?
I love that lady. I love that lady, focusing up, climbing out, pushing her way up. Eyes on the sky. Hopeful. Brave. Us.
I hope you love our lady and our cover as much as I do. Thank you, Shannon May – the amazing cover artist.
Kay. Things get even more exciting now- because Carry On, Warrior has her own landing page!!! Go visit, it's for you. It's for YOU. Our Amy built it with Scribner's help, and it's a work of art. There you can connect with other readers and Monkees, catch reviews of the book, and even read the first chapter. You can also register for our SWEEPSTAKES!!
Just register on the landing page to win. Scribner will never, EVER sell your email addresses or use them for anything except to tell you when I'll be near your town AND to tell you when PRE-ORDERING STARTS!!!!!
I can't talk about PRE-ORDERING DAY yet. We're planning more SPECIAL just for Monkees. It makes me pee a little. One thing at a time.
I LOVE YOU, MONKEES!!!!!!!! We did hard things!!!!  Now go enter the sweeeeeeeeeeeeepstakes!!!
Love, LOVE. Seriously, LOVE YOU.
Thank you for helping this baby be born, and then for letting me take most of the credit. So kind.
G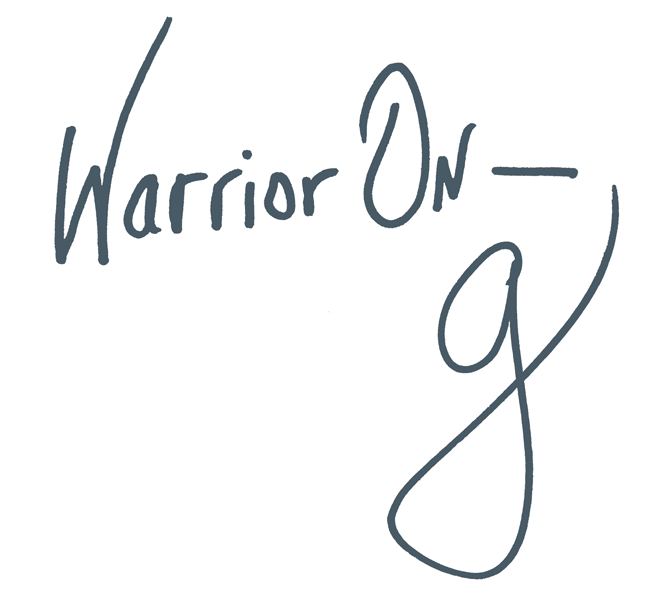 Author of the #1 New York Times Bestseller LOVE WARRIOR — ORDER HERE
Join the Momastery community on Facebook, Twitter, Instagram & Pinterest