"Vocation comes when our deepest gladness meets the world's deepest needs." – Frederick Beuchner 
Every day I get emails from Monkees all over the world. Each email is like a blessing and a gift. This summer, one of those emails came from a Monkee at Microsoft. I think we might be able to turn this email into a miracle.
You may have heard of Microsoft. Microsoft makes computer-y things. They also make a lot of money. Then they give away large chunks of the money they make. They don't give it away blindly – they work hard to develop and support programs and people that they believe will make a difference. They are very, very interesting.
The Microsoft Monkee told me that she and other Microsoft employees wanted to give back. They wanted to do Something Big. Or small. Whatever. They just wanted to make a difference. Making a difference – service – is the culture of Microsoft. Like a family, culture is developed at the top – in this case, by Microsoft's founders Bill  Gates and Paul Allen. Their dedication to using their influence, money and big, big brains to serve are the heart of the company. This heart pumps brave and passionate blood into and through Microsoft offices and employees. Amazing – the way that works. So these Microsoft Monkees were chomping at the bit to make a difference. And they wanted to make that difference through US. Through the Monkees of the Momastery.
This, you might be thinking, is a big deal. That is what I was thinking.
So I called a meeting of The Monkee See – Monkee Do Board. The Monkee See – Monkee Board is made up of six women who give RIDICULOUS amounts of time and money and energy and heart to the Whole Monkee Family. They are the ones who make things happen. They work for free, so that every penny donated to Monkee See – Monkee Do can go directly to families in need.
The board and I thought and we thought 'till our thinkers were quite tired. We finally decided that our job, when opportunities like these arise, is to identify three things.
What are the unique gifts of the giver?
What are the needs Monkee See – Monkee Do is dedicated to meeting?
How can we match these two?
We figured out quickly that the unique gifts of these Microsoft Monkees are their brains, technology, energy, money, and expertise.
We decided that the needs Monkee See – Monkee Do is most dedicated to meeting are those of families, of children, of mommies and daddies who deserve more, or something else than they have at the moment. So, like everyone.
Hm.
That was enough for one meeting. We adjourned and decided to think, pray, wait. Same-same-same.
A few days later, Liz, Madame Secretary Monkee, said, "G, do you remember that email we got last month from the special needs school in Baltimore? The one from the teacher Monkee who said that her kiddos were in such desperate need of help?"
Yes. Yes I did remember that.
Here is an excerpt from Teacher Monkee's email:  "Last week, a 5 year old girl took her first steps. Today, 2 of my students actually pulled themselves up into a supported standing position.  One of my high school students is learning to use a computer-like machine to talk.  Another student with significant behavioral problems is learning to keep his emotions intact and remove himself from an upsetting situation before he loses control.  We do a fall play and a spring play and adapt them so every student may participate, and they are free of charge to attend so every family may come see their child be the center of attention, if only for a few moments.  We supply holiday dinners through staff, community, and family donations to families in need.  We are a family, and celebrate accomplishments hugely, and mourn losses together.  My school is doing amazing things with very limited resources.  I want to cry when I think of what we COULD do if we had more to give to our students."
Let's read that last bit again:
"My school is doing amazing things with very limited resources.  I want to cry when I think of what we COULD do if we had more to give to our students."
Also this:
"We are a family"
After reading that email, I gathered this information about Teacher Monkee's school:
Battle Monument School in Baltimore, MD is a public day school for children between the ages of 3 and 21 with severe and profound mental and physical disabilities.  Many of the students have cerebral palsy, Down Syndrome, Autism, and other severe medical complications. Many of the students are in wheelchairs, the majority of them are non-verbal, and a good number of them have visual impairments as well.
Because Battle Monument School is a public school, its budget is determined by enrollment – which is approximately 85 students.  That means that Battle Monument, even with its students who have complex and expensive needs, receives far less money than an elementary school with 500 children without disabilities. Their needs are compounded by the fact that the parents of these students are by and large poor or working class families. Not a lot to go around. No extra.
The faculty and staff at this school are people with big hearts. They have joined together to raise money by contributing their spare change to meet some of the needs of the school.  They also supply holiday dinners to families in need.  The needs, unfortunately, outweigh their funds, and they are struggling most with obtaining the necessary technology to make a drastic improvement in the lives of these students.
I'll repeat that last sentence, just in case you forgot to get the chilly bumps.
The needs, unfortunately, outweigh their funds, and they are struggling most with obtaining the necessary technology to make a drastic improvement in the lives of these students. 
I remember feeling so sad when I first read Teacher Monkee's email because I thought there was absolutely nothing we could do to meet her school's needs.
But then…But then we realized we could match Microsoft Monkee's desire to give with Teacher Monkee's need.
Is the world not amazing?!?!?
OH TEACHER MONKEE. OH SISTER. OOOOOOOOH SISTER, GIRL. You're about to have a HELL OF A LOT MORE TO GIVE TO YOUR SCHOOL. 'CAUSE THE MONKEES AND MICROSOFT ARE ON OUR WAY.
Listen to me, Monkees:
Monkee See – Monkee Do and Microsoft have met, together, with this unbelievably inspirational school. We have spoken with the principal and the teachers and the students of Battle Monument.
Michelle, the Microsoft Monkee, sent this memo to her Microsoft team after visiting Battle Monument:
As we enter the 30th  year of the Microsoft Giving campaign, generosity and spirit of service is alive and well at Microsoft.  In connection with that, Microsoft: Meet Battle Monument School.
The staff at this school have big hearts. Big, Amazing, Beautiful Hearts.
Here's their entrance, OF COURSE.
 (WELCOME, MONKEES!!! OR…WELCOME MONKEES!!! Depending upon how you look at it.)
Last week, we spent two hours with the school's Principal, Jerry Easterly.  He is a remarkable, patient, passionate man; capable of matters both big and complicated. He walked us through every single classroom in Battle Monument.  I saw beautiful and heartbreaking moments happening in front of us.  Things I don't normally think about.  I observed a teacher walk a student through the most simple, basic lesson.
"Point to the picture that tells me what food you want to eat. Cheerios. Great job."
Repeat, repeat, repeat.
I watched a principal get down on one knee, greet every child by name, hug them, and earn a gorgeous grin in return.
Repeat, repeat, repeat.
I met a teacher who has taught at Battle Monument for 27 years and just decided to foster one of the students herself. I met a music teacher who was named "teacher of the year" and sings to these beautiful students with the biggest smile I've ever seen. This school- and the love and skill and potential there – are a miracle.
 Inspirational.   
My heart and head were overwhelmed with endearment and pride.  I didn't quite realize what I was getting myself into, but I knew why I was there…to help, to love, to give.
Will you join me?
This year, this monumental year, marks the 30th Microsoft Giving campaign.  This year, our Services Practice will celebrate a leader, his staff, his students, and his school.  We will give our time, our support, and our craft to these people that need us.  We have big plans and big hearts – and we need yours too.
Will you join us?
We are working in connection with Monkee See – Monkee Do. The women of this non-profit give 100% of their donations straight to those in need.  Like you and me, they do this in their spare time and they make it happen.  Working side-by-side, we will each flex the power of our own resources and drive our donations directly to Battle Monument School.  That means no one is off limits – your family and friends can help too. 
Um, you guys. Microsoft said: YES, MICHELLE, WE WILL JOIN YOU. YES, BATTLE MONUMENT, WE WILL JOIN YOU. YES, MONKEES, WE WILL JOIN YOU.
TWO THOUSAND Microsoft employees said YES.
IT IS ON.
These Microsoft employees, they are researching and studying the most effective ways to use their technology for kids with specific needs and then they are running fundraising activities in an effort to get this technology and training into the hands of staff and parents and students THEMSELVES. They are GOING TO THE SCHOOL. They are meeting with the staff and students and parents for hands on- HEARTS on meeting and connecting and teaching and learning. And our bet is that the Monkees and Microsoftees learn as much from these brilliant students and teachers and administrators as they teach. That's just how they work- miracles like this. The givers become the receivers. Always.
You guys, hold on to your hats and hearts. Here are the things  we're hoping and believing Microsoft will provide for Battle Monument:
Touch screen whiteboards!  Touch projectors are amazing for these kids, because they do not have the motor skills to use a mouse or a pointer.
Tablets – tablets for the kids need to be rugged and durable. 
A spinning wheel for the art classroom –The students really get into helping their art teacher spin wool into felt.  Tactile/sensory projects are great for them – deep input is best.  They go through the process of washing the wool, and helping transform it. 
Building a training center so that the older students can learn skills for potential future employment.  They need skills boxes with different activities to teach the students skills that can be used on the job.
Adaptive Tables and Chairs so that students with different disabilities can sit and eat together
Video recorders and flip cameras. A lot of the kids are visual learners.
Printers with ink cartridges
Adaptive gym equipment like scooterboards, stationary bikes, and adaptive bikes
Benches that go up and down for different heights
Rolling stools for teachers
Apartment 108, which is an area where they can learn about life skills.  This space is to mirror a "typical" apartment, with a kitchen, living room, dining room, bathroom, and bedroom.  This space will be where students learn how to live on their own.  The current one is not functional for the students – it's not wheelchair accessible and it's literally falling apart.  The school received an estimate that it would cost $30,000 to renovate. 
For the playground: neighborhood children have vandalized their playground, destroyed the merry go round, and burnt down the slide. They need to replace the playground and build a fence around the area.
The Faculty room: new fridge, curtains, and paint – these faculty are awesome and deserve a nice break room!
Software to reference the Individual Education Plan (IEP) with assessments for each kid (!!!)
Xboxes/Kinect bundles for classrooms
New School Website!!!
Padded walls and storage items removed from the Special Focus Area Room.  This will be a safe place for kids to de-escalate when they need to.
Outdoor area: Battle Monument uses it as a memorial garden for students who have passed away (they each have a rock with their name and birth/death dates), and an area for instruction.  It needs to be revamped and gardened.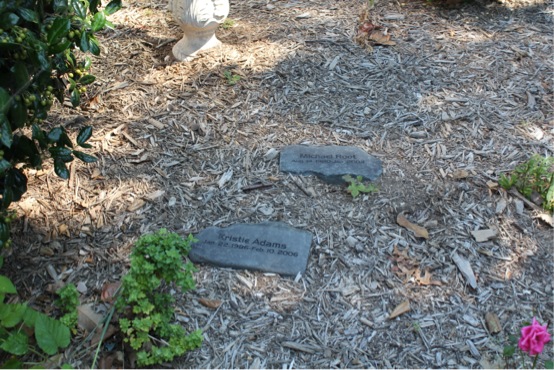 Do you believe it? We are talking Extreme School Makeover, Monkee/Microsoft style. It's almost too much to fathom. It's a miracle. And wait- it gets even better.
For every hour Microsoft employees spend at Battle Monument or for the Battle Monument project, their employer donates money. Remember there are many employees donating many hours. All of that money will go to the school as well to cover some of these needs.
And we will fundraise for supplies, glorious, happy making, SUPPLIES!!! COLORFUL SUPPLIES!!! GOOD STUFF. FOR GOOD PEOPLE. And so they can maintain what we do there. What God does, through us.
Tell me if you can believe this. Can YOU BELIEVE THIS?
And there will be an EXTRAVAGANZA at the end of October, when all is done. An unveiling, a celebration, with families and Microsoft and Monkees and media and well, TONS OF BALLOONS of course.
Because people need good news. This is Good News.
And don't worry-– as we get closer, we'll let you know the little things that would mean A LOT to this school, and we'll rally the Monkee troops to donate thingamajigs and time and love. We will all play a part in this miracle. We all already have.
VIVA LA REVOLUCION!!!!
LOVE,
THE WHOLE MONKEE (and Microsoft) FAM
So anyway, if you're a Monkeee- TAKE TODAY OFF. You've already made miracles happen, baby. Just by existing. Just by being this community- by being so that the Monkee teacher and teacher had someone to email.I appreciate you. The world needs you. Thank you.
Love, Everyone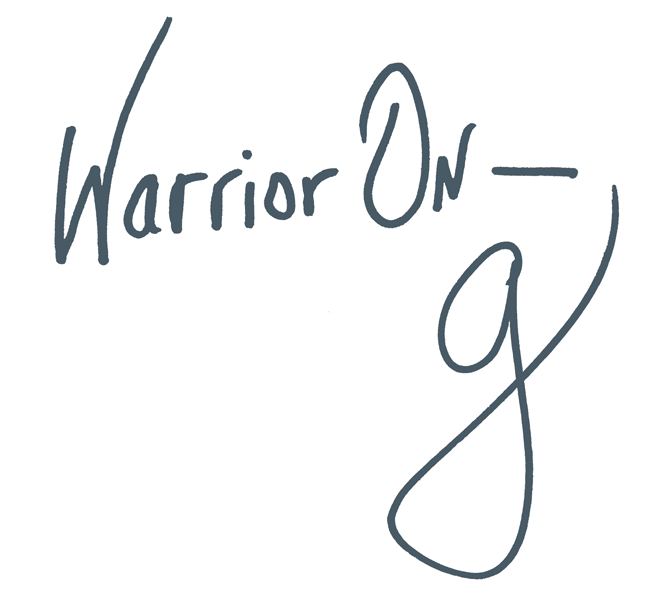 Author of the #1 New York Times Bestseller LOVE WARRIOR — ORDER HERE
Join the Momastery community on Facebook, Twitter, Instagram & Pinterest