Happy Weekend, Monks!
Quick update this morning. Miraculously, during the past forty eight hours we have hooked up every single Monkee who made a request for The Language of Flowers with her own copy. A quarter of them will be sent out by me on Monday – copies provided by Ballantine, thank you Ballantine! The remaining three quarters will be sent by Monkees who wrote and asked to purchase and send copies to their Monkee sisters who couldn't afford it this month.  This morning, when I looked at my list of addresses (that used to have HUNDREDS of names on it) I noticed that it's been whittled down to twenty five. I have twenty four copies. So I am going to ask Vanessa so send one to the last Monkee on the list and we are going to call it a day. I have LOVED cutting and pasting and monkee matching and emailing for God, it's been an HONOR, and now I'm done. No more requests, please! Love you so. Books should be received within the week.
Guess what? Vanessa just booked a flight to come see me so that we can do our book club meeting IN PERSON. We are going to STREAM it live if we can figure out what that means. It's going to be awesome. November 8th is the book club meeting date. Finish the book the week before so you can send me questions to ask V!
Also, check this out. Craig Melton FINALLY gets a teeny bit of the attention and credit he's deserved for so long. Thank you, Dadditudes!
Happy Saturday.
Take a Load Off, Warriors.
Love, G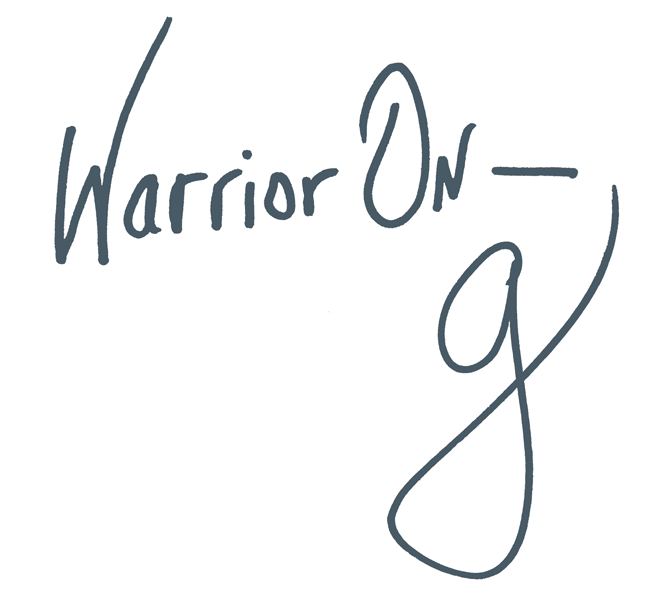 Author of the #1 New York Times Bestseller LOVE WARRIOR — ORDER HERE
Join the Momastery community on Facebook, Twitter, Instagram & Pinterest