Monks. Fall is our season of GIVING.  Don't worry, that really means it's our season of RECEIVING. That's how it works. It's all backwards and upside-down. I love fall. Let's all fall into each other and then in the winter, relax hard.
I'd like to kick off our Monkee season of giving by offering you a gift. That gift is my beloved friend, soul sister, and fellow Monkee, Vanessa. She's about to become your friend, too.
Here she is.
So pretty.
But wait, like each of us, she becomes more and more beautiful when you learn about her life.
Vanessa's husband is PK, a high school principal turned grad student. PK and Vanessa have their wedding vows taped to their bedroom door and only have to remind each other about them "every week or so."  PK and Vanessa have two biological children, Graciela –  6, and Miles – 5. They also have two foster children/ turned grown-ups –  Tre'von, 20, at NYU, and Donavan, 22, in Colorado training for the Olympics. Sharon – the devastatingly beautiful girl there on the right joined the family in her senior year of high school. She and Miles came to the family at the exact same time, so Vanessa always thought of them as "twins." Sharon somehow passed on her talent and love for dancing to Miles, even though she was never able to teach him. Vanessa and PK supported Sharon through three years of  college and then she was killed by a truck while she waited by the side of the road. Just last week Miles told Vanessa out of the blue that Sharon "lives in his heart."
Gracelia and Miles call Tre'von and Donavan their big brothers and Vanessa and PK love them like sons. When they went off to college Gracelia cried and announced:  I'M NEVER GOING TO COLLEGE BECAUSE WHEN YOU GO TO COLLEGE YOU DON'T COME BACK.  Vanessa says they are all missing Tre'von and Donavan terribly and that the house feels quiet (and doesn't smell like Axe) with them gone.
It's just a teeny glimpse into Vanessa's life, but I hope it gives you an idea of what kind of woman I'm introducing to you today. She has been through hell, she has opened her heart to all kinds of danger and pain and unknown, and she has done what Mother Teresa suggested will save the world – she has widened and stretched and recreated the definition of "family." Vanessa believes we are all family, and that all children are hers. I love Vanessa and I trust her. I'm trusting her with you- so you know how deep that trust runs.
Vanessa's family has had some amazing experiences in the brutiful foster care system. They have been especially moved by the kids who "age out" of the system at eighteen and are virtually placed on the streets without resources, plans, or guidance. Without any support net. Nothing, just on their own. Right here, in this country. Many of them end up in jail, or homeless. There but for the grace of God and lots of helping hands go I.
Vanessa decided to turn all of the brutiful stories she'd lived and seen into A Story. Into one of my favorite stories ever: The Language of Flowers.  I won't give away much, because it's a journey each of you need to take on your own, I'll just say that it's the story of a girl named Victoria who has aged out of the foster system, and how she finds her way.
My favorite stories are always about women finding their way.
Turns out The Language of Flowers is a HECK of a lot of folks' favorite story, because Vanessa's story is now an International Best Seller, (on the list in America for 19 weeks!) has been translated into forty –one languages, and is now being made into a BIG, BIG, BIG time movie.
Also: The Language of Flowers is our new Monkee Book Club Book!!!!!
Here's what the book looks like. I was sitting behind this lady on a plane recently and watched her pull out Vanessa's book. I leaped up, tapped her on the shoulder and said, "Oh my Gosh! My best friend wrote that book! (I tend to exaggerate about my relationships.) Can I take a picture of you reading it????"  The lady looked at me very wary.  Then she looked over at her husband and said, "Uuum, maybe you could just shoot the book and not me?"  "Okay," I said.
Warning- we are swerving off point for a moment.
I just think sometimes people need to be a little more excitable. I mean, my friend wrote that whole book with her own brain and heart!!! And Plane Lady, you are reading it and right at this very moment falling in love with the Victoria that Vanessa CREATED! And you and Vanesssa don't even KNOW each other but you are sort of having this intimate meeting of the minds without even being in the same STATE! You are in the AIR, actually! And now I'M here behind you thinking about how you and Vanessa and Victoria are all connecting MAGICALLY!! This is EXCITING, LADY!! Books are MAGIC!!!
Anyway- Chase agreed that it was exciting and that books are, in fact, magic – but he told me to get my picture taken and sit back down right away. He usually knows best, so I did. And soon I had to stop taking pictures of random people reading The Language of Flowers and sending them to Vanessa because I started noticing that EVERYONE was reading the book and I was running out of batteries. Also, as Craig pointed out one day, "Vanessa probably already knows what her book looks like."
Swerving back to the point.
As always, if you don't have the money to buy this book- please email me and I will send you a free copy. Vanessa's publisher graciously sent me several books just for this purpose. If you do not participate in this book club, please let it be for lack of interest or time, not for lack of money. Trust me, this book is TOO GOOD, TOO BRUTIFUL, TOO life-changing for that. Vanessa will join us online for our book club via Skype if I can ever learn how to use that crazy thing.
NOW.
Here's the thing.
Vanessa might seem a little "different" because of all of those fancy things I just mentioned. But she's just one of us. She's a Monkee and she meets us here every day, and she prays for your kids when she reads about their struggles and she laughs at your comments and she cries for and with you.
Vanessa's just a mama. Doin' her thing. Turning her life into art and then turning her ART INTO SERVICE.
AH. AHHHHHH. Life- Art – Service. Sound familiar, Monks???  Here goes. There's more. THERE'S MORE!!!!
We get to read the book and then we get to MAKE A DIFFERENCE for foster kids. We get to join Vanessa and her partner, Isis, as they help American kids aging out of the foster system step out onto level ground with their heads held high.
And then CHECK THIS OUT.
Please. Four minutes. You'll get the chilly bumps and you'll be AWAKENED.
In Vanessa's words:
"We are just getting started, but already amazing things are happening.  A man in New York who runs a mediation firm just offered up a full time job with benefits AND will pay for a youth's schooling.  He said he'd always wanted to do something for a young person in foster care but he didn't know what to do.  See!  That is exactly what we thought!  People are generous and big hearted and GET that these are OUR kids.  They just need to know how they can help.  We are trying to create a way for every single person to be able to give what they can give (money, encouragement, opportunities) and make it safe and easy to do so.  We believe that when kids feel supported and can access opportunities, lives will change."
 So here is what Monkees can do:
SIGN UP.  Join the movement and create a profile page.  Check out my profile here: and make yours here. IMPORTANT: when they ask you what you are known for, say being a monkee! Here's Glennon's profile!
BUY STUFF.  Kids are registered for what they need: computers for college, furniture for their first apartment, a crib for a new baby.  It's like going to a baby shower for someone you don't know, but who really, really deserves to be supported –  just like all the kids you do know.  Buy them a crib, sheets and towels, diapers.  Make it a little easier, and let them know someone cares about them. Buy, buy, buy. Meet our youth here. 
 SEND LOVE.  Leave messages of encouragement for kids.  You are a Monkee.  You know what it is like to get a message from someone you don't even know that radiates love and belief. It helps.  A lot.  The internet is full of social networks but this one is safe, monitored, and specifically designed to create a place where young people can be loved and supported. 
 OFFER UP AN OPPORTUNITY.  Remember your first summer home from college, when your mom called her friend who called her friend and you got that awesome summer internship at city hall?  Let's be those moms and mom's friends for these kids—let's seek out opportunities and connect young people to them. 
Thank You, Monkees, Thank You!
Love, Vanesssa and Isis
Check it all out, Monkees. Check out the you tube videos, the Camellia website, the kids, your heart. Buy the book please, and if you can't- let me know. Fall in love with Victoria, Vanessa, and Isis and let them guide you into a deeper understanding of what's going on with these kids, right here, right now. These are our kids. Ours.
It's so simple. We can make such a big difference. Such a HUGE difference in this country just one teeny act of love at a time.
ALL GOD'S CHILDREN ARE OUR CHILDREN. THIS WE KNOW.
We belong to each other.
Love, G and V and I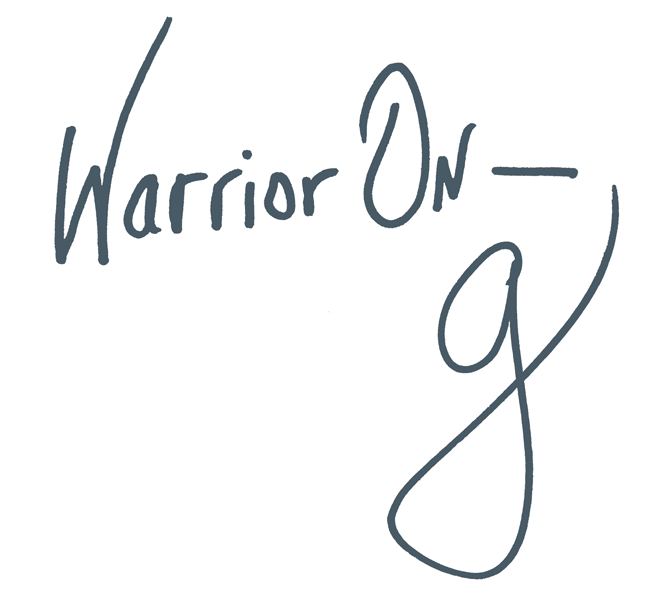 Author of the #1 New York Times Bestseller LOVE WARRIOR — ORDER HERE
Join the Momastery community on Facebook, Twitter, Instagram & Pinterest