Recently I was complaining to Craig about my confusion as to why my family can never seem to be places we're supposed to be or do stuff we're supposed to do. This confusion and panic always sets in at the beginning of the school year, when the four million papers times THREE start flooding in the house via the childrens' terrifying backpacks. I spend all day worrying that right now, at this very moment, I am missing something important. And I usually am.
As always, I have very good intentions. But we all know that the road to the principal's office is paved with those. I place all the reminders and announcements and event flyers in nice neat piles, telling myself that after the kids go to bed I will READ them carefully and WRITE things down, but then, you know: the couch happens to me.
Anyway, in response to my "life is too hard" monologue to Craig, he took my hand and walked me into the kitchen. He stopped in front of our family calendar. He stared at it, so I did too. I asked him what the hell we were doing there.
Then with much fear and trembling, he shared his idea that if we wrote things on the calendar, we might look at the written down things, and then we might be reminded to do things. Obviously, my response was to wonder aloud if perhaps he had never been taught to write, or if maybe he was unable to locate any writing instruments himself. But I got the point.
Still, I didn't write anything down because it's not a good idea to admit that your husband is right STRAIGHTAWAY. Who knows what would happen? He might become drunk with power and start making MORE suggestions. So I waited two weeks. And then last night I did it. I took down my calendar and I wrote things on it. I tried to make it look more like my friends' calendars. Here's how it looked when I was done. I proudly showed Craig.
Here is what Craig HAD THE NERVE TO TELL ME.
"Those are good reminders, honey. That's awesome. That'll definitely help. But it's September now."
Whaaaaat? When did that happen? So much wasted work. THAT's why calendars annoy me. Starting over every MONTH?? But I fixed it. Here's my September calendar.
I think things should go more smoothly for us Meltons this month.
In addition to my detailed, completely organized calendar, I bought THIS yesterday. It is a sink thingee holder.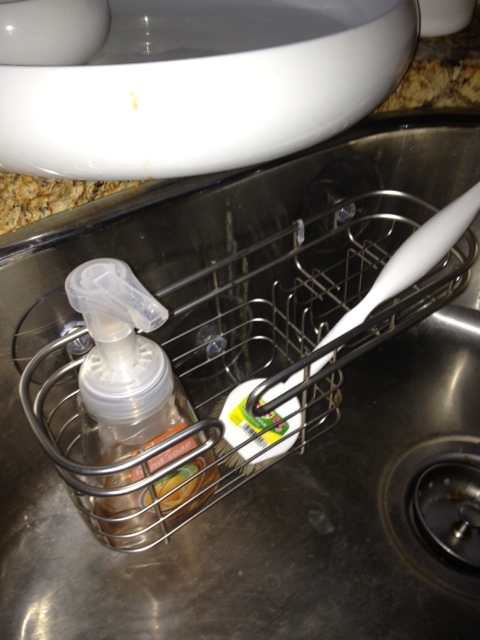 It holds my scrubber thingee, which we use to scrub both dirty dishes and the kids' fruit, which is so gross I can't think about it too hard. I really don't want to talk about it, please don't mention it. Instead- LOOK! A sink thingee holder!!! To me- this sink thingee holder says to the world- THIS WOMAN HAS SO MANY BIG THINGS HANDLED BEAUTIFULLY, THAT SHE HAS  LEFTOVER TIME TO ORGANIZE HER SINK THINGEES. BRAVA, WOMAN WHO LIVES HERE, BRAVA.
Am Some Sort of Domestic Goddess.
Happy Labor Day, Lovies. Laboring is so hard.
Let us take a day OFF.
Love, G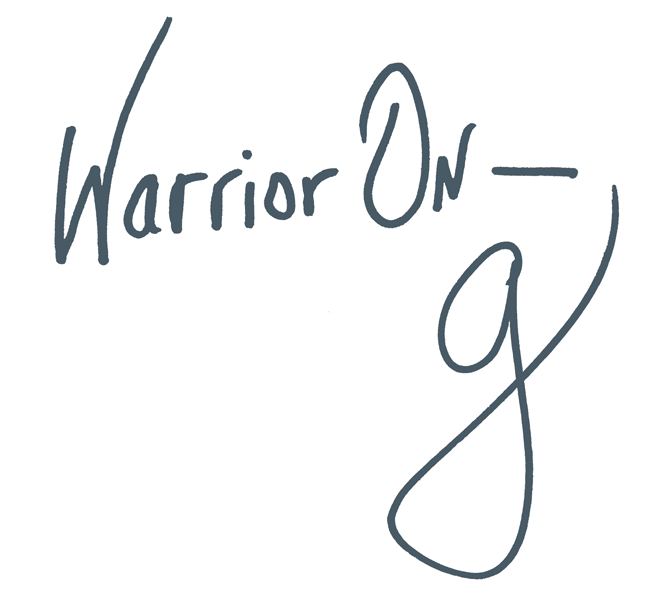 Author of the #1 New York Times Bestseller LOVE WARRIOR — ORDER HERE
Join the Momastery community on Facebook, Twitter, Instagram & Pinterest