Here I am, and I'm so excited to be here. It feels like forever since we've talked. When I opened the page this morning, I got the same feeling I get when I walk into a coffee shop to meet a friend I haven't seen for too long.
Where shall we start? How about here: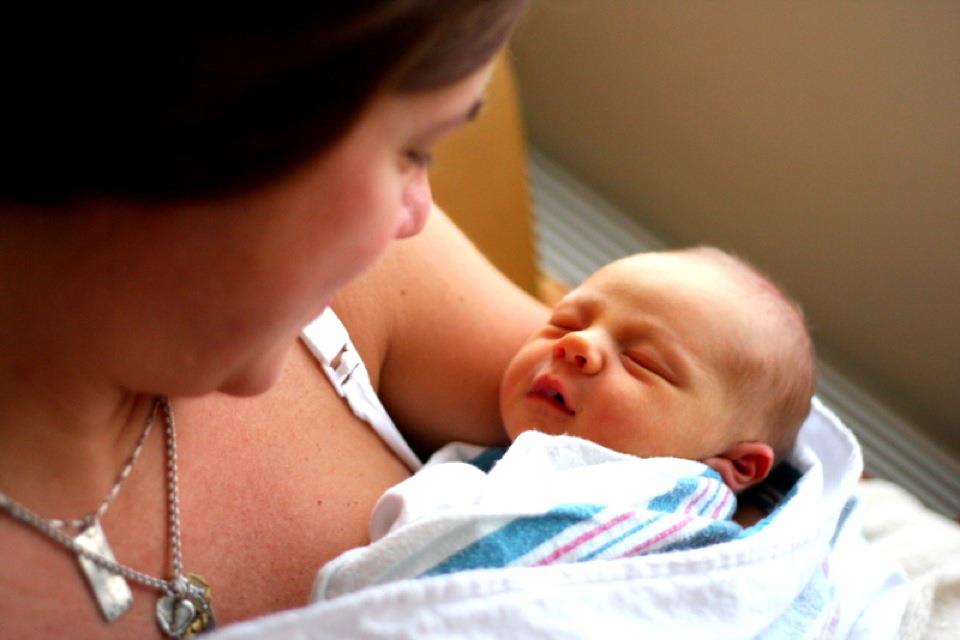 Please meet my nephew, Robert Doyle Lynch. He is named for his gentle, forever smiling, baseball and family loving grandfather, Bob Lynch, who died two weeks ago and is now Bobby's Official Guardian Angel. He gives and takes away, sometimes at the very same time. It has been a brutiful month.
Monkees- how do I describe watching my Sister turn into a mama and my brother turn into a daddy? The answer is I can't, yet. I'm storing it all up inside and letting it do what it does. I imagine it will all crystallize into a million stories soon.
I can tell you now that Sister is different. She is a different Sister than she was forty eight hours ago. And right now, our relationship is different. We can't talk much. We pass Bobby back and forth and we stare at him and utter short, shallow sentences to each other which is the opposite of how we have communicated for thirty three years. For the first twenty four hours after Bobby was born, we couldn't even make eye contact. It was like when Moses asked God if  he could see His face and God said no- because God's face is so bright and so full of STRAIGHT LOVE that a mere human being wouldn't survive a full on stare. So God tells Moses He can only allow him to see where He's just been. It's like that right now. Bobby is where God's just been. It's fresh, sacred ground, and I've still got my shoes off.
One evening there was no Bobby and the next morning there was Bobby. And I can't stop thinking about him so comfortable in the dark, cramped space of Sister's womb, knowing that small spot was the whole wide world. And then –  discomfort, pain, chaos, and bright, blinding light –  then the strong arms of a Mother and a Father that Bobby could SEE and a whole new previously unimaginable world that is all Bobby's. Full of love and light.
Let's just say Bobby's arrival has pushed back, a teeny bit further, my skepticism about heaven.
But we know that Bobby is not all we have to discuss today.
The shootings are in our hearts and heads. We've imagined ourselves in that theatre again and again. Yesterday evening at Tish's VBS concert, I found myself imagining how I'd react, how I'd get to all three kids if someone started shooting in the sanctuary. I couldn't help but notice the irony of listening to the children smiling and singing about how God is in control and about how He will always protect us. I wondered if the other adults were thinking what I was thinking which was . . . weeeellllllllll???
Lots of you have emailed to ask how I'm handling this with Chase and the girls and the truth is I haven't had to handle it. We've kept the news off. Chase says "the news is for people who are nosy." I mean, it's kind of true. I know enough. I don't want to know the shooter's name and I don't want to hear from his third grade teacher and his long lost aunt and all the organizations who will pounce on this tragedy to further their political agendas –  warranted or not. The older I get, the more convinced I am that our problems will not be solved by politicians or PACS  or the media or the Big Bosses. They will only be solved in our own hearts and families. Bottom to top. And so I don't want to bear witness to the media circus. This is no time for a circus. It's time for the opposite. It's time for a reverent hush to fall over our country. It's time for self-reflection and prayer and extra-ordinary kindness.
I guess this is how I reacted: Yesterday, I was in a rush and I had to stop for gas, which I HATE for some reason. Again, I can do hard things, but not easy things, like gas getting. I spent five minutes at the pump punching buttons and finally realized it didn't work. I went into the gas station and asked what on the heck was going on. The attendant said, "Oh, that pump doesn't work. Use a different one." And I got pissed. Because this woman had wasted five minutes of my precious time. So I rolled my eyes and said something like: well why don't you have a sign on the pump?? And I said it in a very sweet, patronizing, rude way. And then I drove away.
Halfway to our destination I turned the car around, and I went back to the station. I walked in and waited in line, and when I got to the front I looked the same lady in the eye and I said, "I'm sorry. I'm sorry for being such a jerk and making your day harder."
I didn't add anything else. Because an apology with an explanation attached is not an apology at all. Then I left.
That was my response to the Colorado shootings. I have no explanation. There is no way to make sense of it. So first, I want to do no harm.
I want to be kind to the people who cross my path, because just like that shooter changed the world- so can I.
When the world feels loud, we must be quiet. When the world feels violent, we must be peaceful. When the world seems evil, we must be good.
Love,
G and Bobby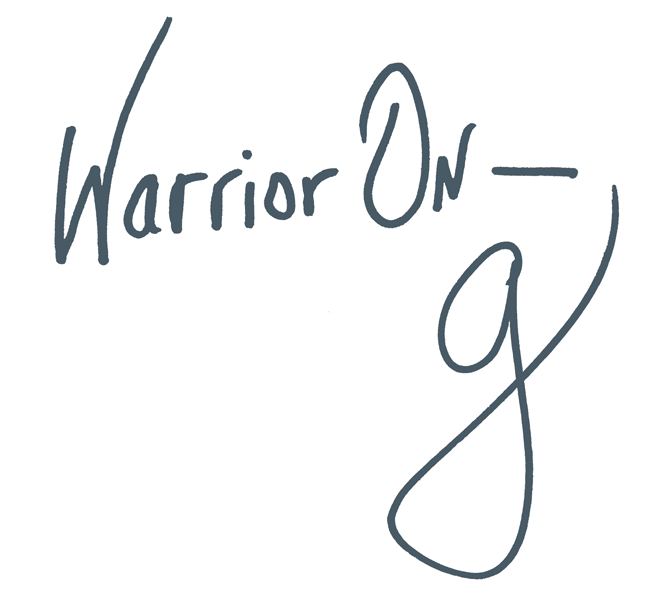 Author of the #1 New York Times Bestseller LOVE WARRIOR — ORDER HERE
Join the Momastery community on Facebook, Twitter, Instagram & Pinterest