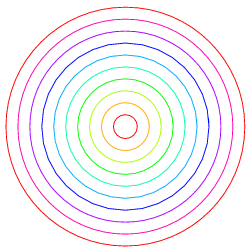 "He drew a circle that shut me out
Heretic, rebel, a thing to flout.
But love and I had the wit to win
We drew a circle that brought him in." – Edwin Markham
I'm not so sure it's brave to write a post that seems mostly meant for shock value and link bait. And just so happens to be on the hot button topic of the day….
Dear Jared,
Actually this post has been brewing for two years. I believe it's my sixth post about gays and the Church . . . an issue that – hot or not –  is dear to me. I finally posted this essay in direct response to last week's news story that had me in tears – about a preacher who said, from the pulpit, that gay people should be put inside electrical fences and left to starve to death. As I watched this pastor spew hate and fear, what hit me first was the calls of agreement and laughter from the congregation. What hit me next and hardest was my absolute certainty that there was at least one precious child sitting in one of those pews, knowing he or she was gay, listening to his or her preacher condemn him or her to death, and watching her parents nod in ascension. In the name of Jesus. I thought of that little one dying inside, knowing once and forever that she was not loved. Not by her God, not by her parents, not by her community. Learning right then and there that because of the way God made her, she would have to choose between loving who she was made to love and the acceptance of everyone in her little world.
I did not want to give the fearful pastor any more press by writing directly about him, but I felt strongly that for each action of fear and exclusion there should be an equal and opposite reaction of love and acceptance. And I decided it was my responsibility to use my platform to offer this reaction. I wrote this post for gay children and adults, just as one more piece of evidence that the tide is turning, and that there are Christians who believe Jesus loves them just as they are. And that these desperate, hate and fear filled folks who always seem to make it to the evening news, are the last, desperate gasps of a dying era. I believe wholeheartedly that soon, very soon, homophobia will be understood to be about as Christian as racism.
Jared, I already have a very large, loyal, and beautiful following and a second book deal with an incredible publisher. I am not into shock value or "link bait." I've never even encountered the term "link bait" until you wrote it to me. I've never once advertised or promoted this little blog ANYWHERE, in the four years I've been writing it. My writing priority is not the growth of this blog, but my own personal growth.
I predicted I'd lose readers with yesterday's post and I did. I predicted I'd receive hate mail and I have. The last twenty four hours have been very, very hard for me, as I knew they would. Posting this essay was a LIABILITY to my writing career, and I was advised as much. But the first post I ever wrote about this subject was titled "A Mountain I'm Willing to Die On," and I meant that. I'd rather watch my writing career go up in smoke than stay silent on a subject about which I feel led to sing about from the mountaintops.
Jared- obviously, I'm not "right." I guarantee that none of us is. But if I'm going to err, it's going to be on the side of love and inclusion. And I'm prepared to have that conversation with my maker. I believe He/She/They know that I am doing the very, very best I can down here to find the downtrodden and forgotten and lift them up anyway I know how. We interpret and understand scripture differently. All of us do…every single last one of us does. To read or listen is to interpret.We do not see scripture or the world AS IT IS, we see it through the filter of who we are.
But if it helps- there is a scene in the Bible during which the disciples become concerned and angry because someone is trying to "drive out demons in Jesus' name." They say to Jesus, "We tried to stop him, because he is not one of us." Jesus answers- "Do not stop him, for whoever is not against you is for you." *
I might not be one of you – a "traditional Christian" – whatever that means. But I am not against you. I am just trying to follow the most important commandments- to love God with my whole soul, heart and mind – and to love my neighbor as myself. I am struggling and wrestling with scripture daily with my whole mind, soul and heart. I am considering that if I were my neighbor, if I were gay, I would want the option to love Jesus and I would want to know that He loved me, just as I am. And I would would want a straight, Christian woman to write the essays that I write. I would want someone from the "inside" to look at things from the "outside."
And I write because although my position is clearly infuriating to many people today, I believe it will leave me on the right side of history. I believe what I'm doing is worth all this time and energy and difficulty. So I believe I am standing where God put me. Perhaps you are, too, Jared. I will not accuse you of anything less, nor attack your motives or heart or interpretations or understandings.
We do the best we can, in the name of Love.
I am a follower of Jesus, and maybe following looks different for each of us. Maybe some of us run and some of us skip and some of us mosey around and walk in circles for awhile and some of us take two steps forward and forty steps back. Maybe some of us just sit down and think for awhile, and come up with a hell of a lot of questions.
I believe that in my spiritual walk, I am allowed as many questions as I need. And I ask them and try my best to answer them here, because this is my blog, and my special place to think and pray and love and heal.
God Bless You, Jared.
G
 "If to be feelingly alive to the sufferings of my fellow-creatures is to be a fanatic, I am one of the most incurable fanatics ever permitted to be at large." – William Wilberforce
*Luke 9: 49-50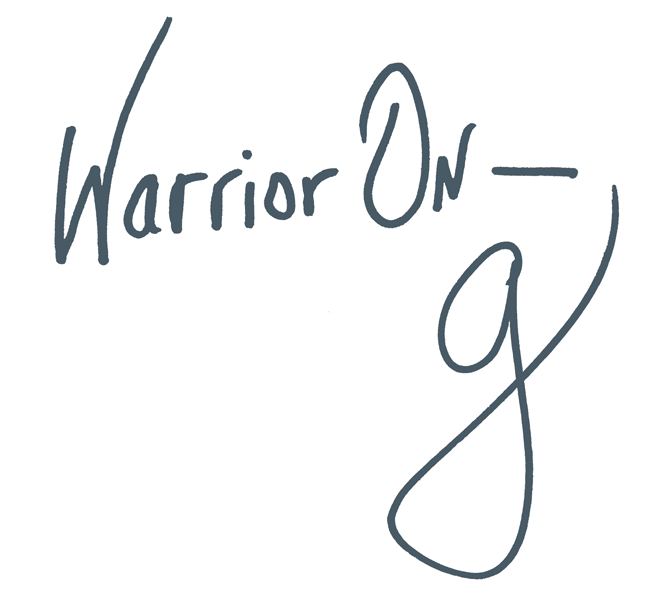 Author of the #1 New York Times Bestseller LOVE WARRIOR — ORDER HERE
Join the Momastery community on Facebook, Twitter, Instagram & Pinterest